Being pregnant is hard enough as it is but throw in the fact that we go into labor at unpredictable times in unpredictable circumstances, and it becomes even harder. If you plan to have a hospital delivery, it can feel intimidating and scary if you have no idea what to expect from your team involved in your hospital delivery. Even the basics that seem to be a no-brainer can still sometimes throw you for a labor-loop. I know, I'm a labor and delivery nurse.
Before Having A Hospital Delivery
Naturally, your survival instinct will tell you to do one of three things when you plan to deliver in a hospital.
Try to plan EVERYTHING because it gives you a sense of control over something you know that you are somewhat helpless against.
Let everything go and take it as it comes because, what's the point?
Blame the people that are supposed to be experts when things don't go as planned.
Eh. None of those things are a great idea because…
Planning too much and writing every single thing you can think of down as a deal breaker is probably more counter-productive than anything else.
Jumping in head first, blindfolded into one of the toughest experiences you've probably ever encountered in your life is just crazy. I get that you're no expert, but you need to have prepared yourself a little bit. YOU are the only one who can do this for yourself.
It's easy to want to point the fingers of blame at the people who you expect to be something that they just aren't. If you have unrealistic expectations about the people who will be with you during labor and birth, you are setting yourself up for disappointment.
This post may contain affiliate links. Learn more here.
Please note: The views on this website are personal opinions only and do not represent the opinions or policies of any provider or institution that I am affiliated with. I am not giving medical advice. Information on this website is not intended to diagnose, or treat any form of any disease. This article is for informational and entertainment purposes only. I am only telling you what my experiences are. Please refer to my Disclaimer Page for more information
Hospital Birth Advice From A Labor & Delivery Nurse
As a labor and delivery nurse who sees people battle these things every day, I am going to give you some advice from the perspective of a nurse on your health care team.
I want you to have the birth experience you're looking for and I would love to hear that everything went perfectly as planned or exactly how you expected.
So, in order for your expectations to become your reality when you deliver in a hospital, there are things you just NEED to know. The wait is over. Here are the 8 things that your labor and delivery nurse really wants to say to you.
1. You Should Come To The Hospital Prepared
If you just think about this one, it's pretty obvious. If you don't know what to expect from yourself, your body, your baby, your team, or your time when you're having a baby, you're going to be thoroughly confused and unable to make decisions for yourself when a time comes that you'll need to.
You're a mom now. Pull it together. Figure out what labor and birth is all about.
Bring your birth plan
Yes! I said it once and I'll say it again! Bring your birth plan. No matter what that means to you, it's important that you have some sort of a plan. That means that you've put thought into your childbirth, you've done your research about what you hope for in labor, and you've made educated decisions for yourself. These are all great things for a mother to do to prepare herself for labor and delivery.
Just remember, a birth plan is any plan that you have for your labor and birth. It can be written down or just in your mind. It can even just be a discussion with your labor and delivery nurse. It's anything you want it to be, as long as you've made some kind of plan.
Trust me, each mother's birth plan can be drastically different from the next. In the same night I'll have a patient with the plan to go all natural and a patient that plans to get an epidural as early as possible. A plan is a plan.
A birth plan is a way to keep you focused, motivated, and informed on one of the biggest days of your life. As long as you do it right, a birth plan is an awesome tool to use in labor. If you haven't written your birth plan or want to know the right way to write one that works, make sure you do these things first before you start writing your birth plan. To get a birth plan preparation worksheet to get you started, you can download the free pdf by clicking on the photo below!
2. We Are Professionals
Please remember who the members of your team are. Your doctor is specialized in obstetric medicine. Your midwife has extensive training in safe vaginal births. And best of all (?), your nurse is focused on assessing your signs, symptoms, vitals, and fetal well-being so that we can prevent poor outcomes.
Having a hospital birth is not like staying in a hotel. The most important purpose of the hospital staff is not make you comfortable. It's to keep you safe.
It's too important not to repeat– you don't want us to treat you like we are anything other than a hospital trying to keep you and your baby as safe as possible. When your baby's heart rate is in the 60s and your team is at your side doing everything to bring it back up, you're going to be glad we do more than hunt down extra pillows and brew tea.
3. Taking Care Of You Is My Job
I signed up for this. Helping you labor and deliver your baby is what I chose to do as my life-long career. I am kinda passionate about it.
What I want you NOT to do is start planning your labor experience around what you envision a labor and delivery nurse's job to look like. What goes into being a labor and delivery nurse might be a whole lot more complex than you might think.
…But I don't work for you
That sounds harsh, so let me explain.
Abiding by your every single request is not what we're trained to do and whether you realize it or not, it's not what you came to us for either! As a labor nurse, I want to give you everything you ask for. I want you to have the birth that you hope for. But the truth is, you didn't hire me for a job description that you created. My employer hired me to keep you safe during your delivery. My job description is more than giving you what you want. It's also providing you with what you need and what your baby needs throughout your labor.
Sure, when everything is going well, your labor and delivery team will do everything in their power to make you as comfortable as possible, and give you the experience you dream of. But your labor isn't always going to be butterflies and rainbows from start to finish. Sometimes, things happen that require the attention of your nurse more than comfort and outside of what you had planned.
Think about why you chose to have a hospital delivery in the first place. You could have chosen to deliver at home, in a birthing center, or somewhere other than a hospital setting.
Alas, here you are. You might have chosen to deliver in a hospital because you were trying to be safe, right? Maybe you thought delivering at home would be nice but you are worried about the risks involved and you want someone who can save you or your baby to be there in case something goes wrong. Smart! Good for you!
You want to be in the hospital in case there is an unforeseen emergency or a problem that you can't take care of at home. You are paying the hospital to do their job. The only way that they can do that is if you allow them to.
Your nurse does more than take your blood pressure and push drugs. We are constantly monitoring, watching, and assessing you at bedside and at the nurses station. Want to know what a day in the life of a labor nurse is really like? Check out this post at Habibi House to find out.
The good news is we are on the same page more than you think.
4. There Is A Reason Behind Everything That Your Labor & Delivery Nurse Does
There are higher powers controlling what we allow in the hospital. Policies and procedures are put in place that we must follow in order to be in compliance with the hospital's safety regulations and such. These things are evidence-based and put in place due to extensive research.
As a quick example: If you put on your birth plan that your wish is to allow our entire family to be in the room during delivery but the policy states that the maximum visitors at a time is 3, you might be disappointed when you find out that that's not an option where you deliver. These regulations are upheld to keep everyone safe.
You have a team of medical professionals who want you to have to birth that you ask for while still maintaining good, safe, practice. No one wants to be in a situation where we could have done something to prevent a bad outcome but we let it slide just this once and then regretted it later.
5. All Labor & Delivery Nurses Are Not The Same
Trust me, the worst thing you can do is to make assumptions about your nurse or doctor that create a negative relationship right off the bat.
Don't assume anything. Just because you read somewhere that the labor and delivery nurses and doctors are the enemy that just wants you to have a c-section and we all hate natural birth, doesn't mean you should believe it.
Not all nurses are anti-birth plan. We don't roll our eyes at the thought that you think you can make decisions for yourself. And of course we don't want you to fail. The truth is, most of us want you to make decisions for yourself and we celebrate when your birth plan goes exactly your way. Trust me, no one wants you to have an unplanned or emergent c-section. Most labor nurses would prefer an uncomplicated vaginal birth over any other option.
6. Your Labor Team Is Putting Themselves At Risk
When you decide to stop allowing your health care team to help you, you are not only putting you and your unborn child at risk, but you are putting us at risk.
Doctors, nurses, anesthesia providers, and all of your health care team have to follow hospital guidelines and policies to protect you from harm and themselves from liability. Do you really expect anyone in your team to risk their medical or nursing license because you're trying to convince them that protocols should be thrown out the window? You can't expect that of them.
These are real people. They are taking risks every day trying to give their patients the birth that they've been dreaming about. Give them a little grace and try to understand what it might be like in their shoes.
7. You've Got To Trust Your Team
When your doctor recommends that you receive a certain medication or consent for surgery, it's not because it's fun to convince you to do what we want. It's because they have seen bad outcomes in the past. They know the risk and benefits. Make sure that when you have questions, you ask them to explain to you what's going on so that the trust you have for your providers continues to build.
Be smart when handing over your trust
Want a really super important border-lining-genius piece of advice? Don't blindly trust information you read on the internet. I mean, for goodness sake.
You are making a decision to trust someone and not trust someone else, right? If you find yourself consciously making the decision to trust a non-medical professional stranger instead of the medical professional looking at your chart, you might want to reevaluate where your trust lies.
Be smart about this. No one the internet knows your specific situation with this specific pregnancy with this specific baby better than you and your provider. The doctor right in front of you making decisions about your health care with you is highly trained and experienced. The mom who gave birth last March and thinks that she's an expert because of what her birth experience was like might not be the best person to rely on when it comes to the life of you and your baby.
If you can't trust your health care team, you might want to consider getting a new one. You absolutely MUST go into your hospital delivery knowing that you are in good hands and that you can trust your hospital delivery team.
8. Your Labor and Delivery Nurse Already Wants The Best For You
Unless you get really unlucky, your labor and delivery nurse is already hoping that you get the labor experience that you're hoping for. Her whole job is focused around taking care of you. Your nurse wants the best for you and your baby.
The best part about being a labor and delivery nurse is to watch our mommies give birth and then see the utter joy and amazement on their faces. We want nothing less.
Good Luck With Your Hospital Delivery!
Mama, no matter what environment you choose to have your baby in, be brave and be strong. You are going to do an amazing job and I know that you are going to make the right decisions for you and your baby. If you plan to deliver in a hospital, keep these 8 tips about having a hospital delivery in mind and you will be just fine. Good luck! Let me know how it goes. I can't wait to hear your birth story!
Join Me in the…
Loving Your Labor Academy
The online resource to have the birth you've always wanted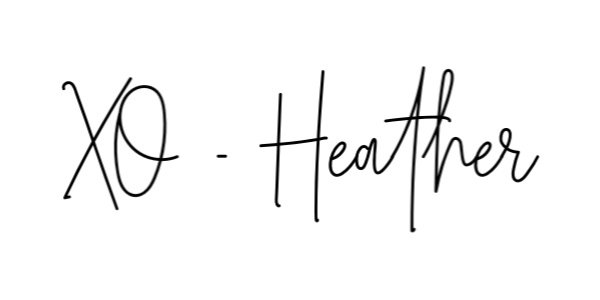 Do you plan on having a hospital delivery? What expectations do you have of your health care team? Let me know in the comments below!
What To Read Next: