Alright, mama, I've got to tell you. You NEED these baby registry tips. How do I know this? Because when I browse around the internet for baby registry help, I am sorely disappointed.
As a mom of two littles, I recently had to create a baby registry for myself and then live with the choices that I made…twice. So I understand how you might be feeling.
If you're feeling frustrated, overwhelmed, confused, and scatter-brained – I was right there with you. I totally get it.
Before we get started, if you're looking for the best items to put on your baby registry, this isn't the post. Head over here to find out what to put on your baby registry.
Please note: The views on this website are personal opinions only and do not represent the opinions or policies of any provider or institution that I am affiliated with. I am not giving medical advice. Information on this website is not intended to diagnose, or treat any form of any disease. This article is for informational and entertainment purposes only. I am only telling you what my experiences are. ALWAYS refer to your own provider when making medical decisions for yourself and your baby. Please refer to my Disclaimer Page for more information
This post contains affiliate links. Click here to learn more.
Creating a Baby Registry
I want you to know right off the bat that it doesn't matter what baby you're having. These baby registry tips and tricks are going to help you either way.
When it was my first go-around with a baby registry, I felt a little crazy going over all of the options I had. When it was my second pregnancy, I felt like I should know exactly what I needed but pregnancy brain got the best of me and I felt like I still needed guidance.
Do you feel the same way?
As a first time mom, I'll bet you're wondering these things:
How in the world am I going to accumulate all of the things I need for this baby?
How will I know what I really need and what can be passed up?
What should I buy for myself?
What actually belongs on the registry?
How many ____ do I need?
How far ahead am I supposed to be thinking about?
As a second (or more) time mom, you're probably thinking these things:
I already have a lot of this stuff…but do I need more?
I'm having the opposite sex this time. Do I need to buy all new stuff?
I'm having the same sex as last time. Should I just use all the same stuff?
Instead of a shower, I'm having a small "sprinkle". Do I really need a registry?
Let me help you, mama. You've got enough on your plate with this pregnancy. Let's make it a little bit easier, yeah?
Baby Registry Tips
You've got this, mama. Take these essential baby registry tips with you when you're preparing for your new baby. You'll thank me later, I swear.
Where should I create my Baby Registry?
Tip #1. You're going to need a registry that you can access online and in person.
Everyone and their mom orders from Amazon, so if you want the best bang for your buck, you're going to make it as easy as possible for people to shop. It is only obvious that you should be using the Amazon baby registry, right? I mean, people are already buying stuff from Amazon every single day. You might as well take advantage of their addiction by creating your registry on the same platform.
You might have family or friends that will not buy gifts from anywhere other than Amazon. Although you might not know it, but those people will look on Amazon first and if they can't find what you're asking for, they won't get it for you. OR, if you are registered somewhere else but they can find it on Amazon, they will purchase from Amazon to make it easier for themselves…even though it was on your registry somewhere else.
So, take it from me…use the Amazon baby registry. The end.
But no, actually, it's not the end. Because you also have family or friends that enjoy shopping in-store for baby stuff. So, even if you have everything and the kitchen sink on your registry online, they will go off the cuff and buy you your gift at Target because they want to browse the isles of adorable baby stuff.
Solution: Use the Amazon baby registry and the Target baby registry. It's a win win for everyone. You're welcome.
Of course, the alternate choice is Amazon and Buy Buy Baby. But, I will get to why Target is a better choice a little later. Just hang tight.
How much should I put on my baby registry?
Tip #2: Put EVERYTHING on the list.
I know, someone out there just told you that you should cap your items to a certain stupid number. Don't listen to them. Throw away the cap.
Most baby registries have incentives for you to spend more money. For example, Amazon offers 20% off diapers for baby's first year after you spend $500 through your baby registry. Now, I will admit, $500 is really easy to reach when it comes to baby stuff but still it's a good incentive to keep adding to your list.
Also, if you put everything on your list, you will be able to get a 15% discount on everything left in your baby registry after your shower. Amazon gives you the discount 60 days prior to baby's arrival date up until 60 days after. Target offers the discount 8 weeks prior to the expected arrival up until 6 months after. That means that you can get 15% off almost anything on your baby registry after that time.
So "almost anything". What does that mean? That means that within reason, you can put stuff on your baby registry that aren't necessarily "baby" items and still get the discount. There will be exclusions, so make sure you understand what products are eligible before you finish your registry.
So, are you kind of getting why Target might be a better idea than Buy Buy Baby? In my opinion, you're probably going to need more stuff from target from now until 6 months (or 60 days) after your baby is born than you will from Buy Buy Baby.
What about the gifts I already know I'm getting?
Tip #3 Ask your family to buy off of your baby registry.
If your mom has already offered to buy the crib and your grandma has mentioned the stroller, you can still put those things on your list and ask them to purchase them straight off of your registry.
There are a couple of reasons why this might be beneficial to you.
First of all, if they are able to wait until the discount has been applied (see above), you might be able to purchase those items using your completion discount and then have your family pay you cash for it. That saves them money, which always feels good when you're family is buying big ticket items.
If that idea doesn't really float your boat, that's ok too. It still benefits you to having them buy directly off of your baby registry. Even without the discount.
When people shop off of your baby registry and they see all of the things that have already been purchased for you, they get an idea of what you already have, what your style is, and what you still need. Listing all of the big ticket items (even if they are already claimed) allows your guests to see what has already been purchased and helps inspire them to get you gifts that you will love.
Not to mention, easy returns. When something is bought straight off of your registry, returns are a breeze.
What should I buy myself?
Tip #4 Wait to pull out your wallet.
It is SO tempting to rush down the baby isle as soon as you see the positive pregnancy test, isn't it? Oh my goodness, the struggle is real.
But being strategic about what you buy and when is usually the best bet
Of course, if there is something sentimental that you just absolutely have to have right now, then no matter how many weeks you are, you should get it. I'm totally with you on that one.
But, for the majority of stuff, it's best to wait and not start buying baby stuff too soon.
My rule of thumb is typically to start thinking about making baby purchases when your pregnancy is viable at around 23 weeks or so. Before that, I don't recommend spending a whole lot of money. Maybe that's just my superstition kicking in, but it's actually kind of fun to hit that pregnancy milestone and start shopping after I know that baby could survive outside my womb if, God forbid, something were to happen.
Having a baby is SO expensive. If you plan on creating an entire nursery to accommodate your baby, you're going to be forking over cash for so much stuff such as:
Furniture such as dresser, book shelf, lamp, nightstand, toy box, organization boxes, etc.
Decor such as wall art, shelves, themed items, etc.
Personal items such as a memory box, baby book, professional photos, etc.
So much more
So, instead of spending your money on things that your friends and family are more than happy to gift you with at your shower, try to save up for things that you wouldn't trust your family and friends to pick out.
Things that are very theme-specific, decor, or things that have to fit perfectly in your style or in your space should not be left up to your family and friends to buy. They enjoy buying cute stuff that the baby will use like clothes, books, and toys. No one wants to buy your blackout curtains, girl. Buy them yourself.
Other items that might be up in the air? Pads for postpartum recovery? You. Lanolin for nipple soreness? Eh, put it on the registry. Breast pump? Registry. Pumping bra? Registry. Maternity bra? You.
You'll get the hang of it. I believe in you.
Does everything have to be gender specific?
Well, the obvious answer is "No, nothing has to be gender specific". But I know that many of us like to indulge in the pinks and blues every once in a while.
Tip #5 Be smart when buying gender specific.
Not everything has to represent the sex of your baby.
Funny thing is, I am actually the type that loves pink for girls and blue for boys. If I had a girl, there would be bows and flowers and frills everywhere. But even so, for some things, getting gender-specific is unnecessary.
You'll be glad that you went more neutral for :
Things that you'll use with the next baby – crib, bassinet, high chair, car seat, stroller, hooded towels, wash cloths, burp cloths, toys, activities
Things that are actually for YOU. Not for baby – nursing cover, rocking chair, diaper bag.
Let's dive deeper into this idea.
Think about it. If you buy a "girly" crib and have to buy a new crib when your next baby is a boy, you're going to be kicking yourself. If every activity gym, jumper, and toy is pink, you're literally going to want to buy everything new when you wind up having a boy later down the road. That would be massively expensive and wasteful. So either your going to have a boy living in a pink world or you're going to be breaking the bank trying to even out the madness.
Toys that are multi-colored and not gender-specific are almost always the way to go. Siblings share toys right off the bat, so as many gender neutral options that you have, the better.
So, think about what you're going to be using for years to come and think twice before choosing based on your baby's sex.
That second bullet point is important too.
Many moms tend to forget that not every single thing that you buy when you're pregnant is actually for your baby. Some things are actually for you [jaw hits the floor].
The diaper bag is yours, girl. Get whatever beautiful, useful, and multifunctional diaper bag your heart desires. It does not have to be feminine if you have a girl and it doesn't have to be masculine if you have a boy. Get what you like. The same goes for the nursing cover. Your baby doesn't care what pattern it is. You're just going to be wearing it as an accessory for the first few months so make sure you like what it looks like.
What can be re-used with the next baby?
I know that it's hard to think about the next baby when you're barely surviving registering for this baby. But if you plan to have more in the future (even just maybe), then it will do you well to think ahead a bit.
If this is your second (or more) pregnancy, you might actually be thinking "what do I already have that I can avoid buying again". This section is for you too.
Tip #6 Plan to re-use.
There are actually pretty limited items that you won't be able to re-use with the next baby. We will go over some basics.
Clothing – Depending on the sex of each baby, you might be able to re-use some if not most of your baby's clothing. There will be some items that get stained or ruined and you'll probably want some new stuff for a new baby, but for the most part, recycling baby clothes is the best option.
Towels– Imagine having a linen closet full of towels that you'll pack up or toss after two years. Outrageous, right? There is no need to go out spending money on a whole closet-full of new towels every time you have a baby. Buy enough to last you and buy as gender neutral as you can so that towels and wash cloths can get their money's worth for years to come.
Pacifiers – Go ahead and plan on these being a one-baby use item. Toss them after your baby weans.
Bottle nipples – Kind of like pacifiers, you'll want to replace them for each baby.
Bottles – reuse these! No need to go buying a bunch of new bottles for each baby.
Diaper trash can – in my experience, you'll want to buy a new one for the second baby. The stench that has stained this thing will probably be permanent by the time you have another baby.
Books – Have you heard the idea about your shower guests bringing a book instead of a card and then writing a sweet note on the inside cover for you to read over and over again? Cute idea. But impractical. Try to hold off writing your child's name in their books in case you plan to share these with a sibling later. I mean, sharing books is the basics of sibling-hood, right?
Car seat and Stroller – Plan on these being shared. As long as your car seat was not in an accident and didn't get recalled, you'll be able to use it with your next baby. Pick a good one because they are expensive but worth every penny when it comes to your baby's safety.
How many of this item should I register for?
Tip #7 Go easy on the numbers.
The thing about baby items is that moms always seem to have an opinion about them. What one mother can't live without, another mother despises it with a fiery passion.
I know the secret as to why this holds so true…it's because some babies love the product while other babies loath it. What baby loves, mom loves. And that's a fact.
So, don't go registering for 3 sets of Dr. Brown's Reflux bottles just because the reviews are off the charts. Your baby might not love that nipple and you might end up wanting to try something different. Wait and see if you like it before you buy multiples.
When you have to choose how many of anything to register for, lean to the lower number until you can stand back, take a look at what you have, determine what you like, and figure out what you need more of.
My newborn won't be playing with toys. Do I really need to register for them?
Tip #8 Register with the first year in mind.
The rule of thumb is to register for everything that you're going to need for the first year of life.
So, should you register for a tricycle? No, probably not. But a simple block set, stuffed animals, and board books are completely appropriate to put onto your baby registry.
So, while you're marking things off of your baby registry checklist, make sure that you are adding things that your baby will use/need from the newborn stage to their first birthday.
Keep these things in mind:
Clothes up to 12 months
Swaddles for a newborn
Sleep sacks for an older baby
Newborn carseat
Convertible carseat
Umbrella stroller
Diapers up to size 5
Education and development toys
You almost certainly won't receive everything that you need for the first year at your baby shower. But it's good to try to prepare. The more you have ahead of time, the less stress you'll have to deal with later when your baby is constantly growing out of everything.
Should I be brand loyal?
The short answer is no.
Tip # 9 Be open minded about trying different brands.
When I had my first baby, Pampers was the only brand of diaper that worked for us. I tried to stay brand-loyal when I had my second. Well, as fate would have it, Huggies were what worked better for my second son. And guess what? As he grew, my favorite diapers actually became Kirkland brand. I would have never predicted that before he was born.
When it comes to diapers, swaddles, bottles, onesies, pacifiers, or anything else, it's smart to be open-minded about trying new and different brands to see what works best.
If you get an assortment of brands at your baby shower, I would advise that you keep them and try them out. You never know what will work best for you baby until you try.
Ok, so what are the baby registry must haves?
Tip # 10 Take the advice from an experienced mama. Get the right stuff.
I've got you covered, mama. Once you've gone through these baby registry tips, you can actually download a list of all of the baby registry items that you'll want. This free printable PDF baby registry checklist has everything that you're going to need for your new baby. It's actually clickable to make shopping extra convenient for you.
From diaper rash cream to rocking chairs, everything is on the list.
The free baby registry checklist actually was born out of this helpful post that I wrote after I had my first baby. Check it out and read why I chose the products that I did.
Baby Registry Essentials
Now you've got the essential pieces of a baby registry down pat. You have all of the tools that you need to create a baby registry that will have all of the items that you want and the must-haves that you need. Not to mention that you're baby registry is going to make sense, save you money, and keep you sane throughout the process of preparing for a baby.
Remember, preparing for a baby isn't all about the stuff that you have. There is so much more to prepare for before you bring a baby home.
Take a look at some of the articles listed below to find out what helpful posts you should read next when preparing for your little bundle of joy.
Any other baby registry tips that you think I should add to the list? Let me know in the comments!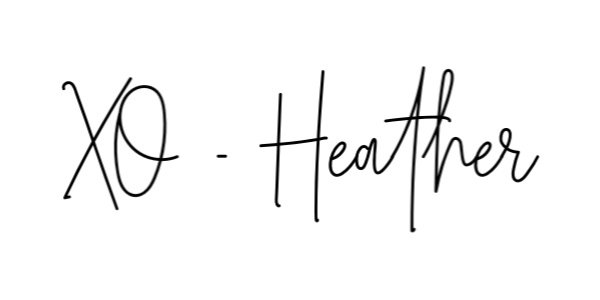 What To Read Next: