Essentially all of us have somewhat of a birth plan before we go into labor. For some of us, it's a laminated list of carefully thought out bullet points. For others of us it's a basic idea in our minds where everything turns out alright. Either way, we have a plan. And that's great! What's important is that before you decided what your birth plan would be, you went over this carefully curated birth plan checklist.
With this birth plan checklist, you will have the knowledge, the ability, and the confidence to come up with exactly the birth plan that is right for you.
The last thing that anyone needs is a bunch of birth plan examples created by other people. Who wants a sloppy seconds birth plan? Not me. And hopefully not you either. What you need is a birth plan that is all your own, specially created based on your medical history, your pain management needs, your support system, and your vision of what you want your birth to look like.
No other birth plan looks like the one that you are going to create for yourself. So, how do you do it? How are you going to create a birth plan that is right for you? Well, let's get started.
Please note: The views on this website are personal opinions only and do not represent the opinions or policies of any provider or institution that I am affiliated with. I am not giving medical advice. Information on this website is not intended to diagnose, or treat any form of any disease. This article is for informational and entertainment purposes only. I am only telling you what my experiences are. ALWAYS refer to your own provider when making medical decisions for yourself and your baby. Please refer to my Disclaimer Page for more information
This page contains affiliate links. Click here to learn more.
The Birth Plan Checklist
Each of the points in this birth plan checklist are important. Don't skim over one just because you feel like it's not your cup of tea or because you're in a hurry and you aren't sure that you're going to have the time to go through and complete it.
You're never going to know what to put on your birth plan if you poke around the internet looking for birth plan ideas. You need to figure out what is important to you, what is important for you, and what will allow you to have the birth that you visualize in your mind. Not what your bestie says is the best way to have a baby.
So? Let's see why this birth plan checklist is exactly what you've been looking for in your search for birth plan clarity.
1. Research
Research. Yep. I said it. You have to do your homework.
Putting something on your birth plan because someone else put it on theirs is silly. Writing something into your plan that means nothing to you is just a way for you to feel disappointed, scared, or confused down the road.
So, what the heck are you supposed to research?
Dive deep into information about interventions that are typically done in labor and delivery. Figure out why they are used and why you would or wouldn't want them to be a part of your labor and birth.
To get you started, here are a few interventions that you might have an opinion about. Remember, don't just say "yes" or "no" to things because it sounds good. Understand your why.
Saline lock
IV fluids
Continuous fetal monitoring
Intermittent fetal monitoring
Cervical exams
Oxytocin for labor augmentation
Oxytocin for postpartum bleeding
AROM
Delayed cord clamping
Laboring positions
Pushing positions
Ok, so those are just a handful of interventions you might want to do some research about. Of course, there will always be more than what's on this list. It is by no means comprehensive but it is a head start.
2. Read a Book
Even as a labor and delivery nurse, I read pregnancy books when it was my first time around.
It's good to read books or articles that provide general information about pregnancy, labor, and birth.
You don't know what you don't know. So searching for specific information will only get you so far.
Instead, read books and articles that might bring light to things that weren't even on your radar before.
Books that I recommend are:
Articles that I think will benefit you include:
3. Take a Childbirth Class
This is HUGE. I recommend a childbirth class for everyone. You wouldn't believe the amount of women that I meet in labor who have never taken a childbirth class and then quickly regret it.
Many women worry that childbirth classes are inconvenient, time consuming, or difficult to attend. The great thing about giving birth in this day and age is that you can do it all online!
There are incredible online prenatal courses for you to consume at your own pace, in the comfort of your own home, and in your own time.
Childbirth classes will go over what to expect in the hospital, how labor might start, what it might feel like, what you should do in certain situations, what it means when xyz happens, etc.
Taking an all inclusive childbirth class online is the best way to get prepared for your birth and know exactly what you want to have on your birth plan.
Here are some options online:
4. Understand Your Medical History
The reason why my birth plan and your birth plan might be different even thought we envision the same type of birth is this: medical history.
If you have a diagnosis such as hypertension, preeclampsia, diabetes, Cholestasis of pregnancy, seizure disorder, Group B Strep, or an endless list of medical diagnoses, you will have to consider that before you write your birth plan.
You have to think about what that diagnosis means for you and your labor. Ask your doctor how your medical history might affect your labor and keep the answer in mind when writing your birth plan.
And remember, it's not all about you anymore either. If your baby has a diagnosis or something going on in pregnancy that might affect labor, your birth plan should reflect your baby's health history as well.
5. Understand The Process
So, let's talk about the process of labor.
It's different for everyone and yet always the same.
When you go through this birth plan checklist and you try to write the perfect birth plan for you, remember that as labor progresses and your birth story starts to unfold, you might feel differently than you do now, comfortable in your PJs, sitting on your couch, snuggling up next to your fur baby.
When you're laboring at home in early labor, standing by your bed, sipping coconut water might have really done the trick for you. But then you have to get to the hospital, go through an triage process to determine that you are in labor, go through an admission process, and then labor in a hospital room. At this point, what was working for you before might be doing nothing for you now.
Unless you are the rare but lucky mama who shows up at the hospital ready to push out your baby, there will be situations that come up that you did not plan for, were unexpected, and are not written out in your plan.
If you understand the process of laboring in a hospital setting, you will better be able to write a birth plan that is realistic for more than just early labor and can last you throughout your entire labor process.
6. Determine What is Important to You
This one seems painfully obvious. Unfortunately, though, the pressure to create a perfect birth plan with every possible condition on it is heavy. Many women end up putting things on their birth plan that truly mean nothing to them because it sounds good at the time.
For example, if having the room dark and quiet sounds good but you're the type of person that likes to talk, your husband is the type that likes to tell jokes, and you think that having the TV on might do well to distract you, then having a dark and quiet room on your birth plan just doesn't make any sense. Even though it sounds nice.
I could go on forever.
I just want you to really think about what is important to you. How do you envision your birth? What will make that happen for you? What will your team need to know in order for you to avoid the things that will take you off course from that vision? And does that vision make sense for you?
Ok, now determine what things really don't matter in the grand scheme of things. Are there things that sound nice but you aren't sure will serve you? Those things don't need to be on your birth plan.
Your birth plan should have what is important to you on it. Not every single thing that you can mark off of the list. The less there is on the birth plan, the less there is to get you off course.
7. Prepare For What You Hope For
So, this is a biggie.
It's one thing to have a birth plan. But what are YOU going to do in order to make it happen?
A birth plan is not a legal document and it is not a contract. Just because it is written down, does not mean that it will come to fruition. You need to have a plan for how you are going to achieve the outcome that you desire.
If you plan on having an unmedicated labor, how exactly are you going to manage your pain when it becomes really difficult?
Do you hope to avoid a Cesarean Section? Well, then what are you going to do to ensure that your baby is in the optimal position for vaginal birth?
Are you trying to avoid IV fluids? What is your plan for staying hydrated in labor?
Answer questions like this for each of the points that you mark off of your birth plan checklist.
You need more than a list of requests. You need a plan.
8. Get Help
If you've never seen a birth plan or have no idea how to get across what you desire and you need help communicating your wishes to your team, you can always reach out for help.
I have created a customizable birth plan template that you can download, print, and use for your own labor and birth. If you are interested in using something like that, be my guest. And of course, if you have questions about it or need help filling it out, I am always just an email away.
As a labor and delivery nurse who has looked over [it seems like] a million birth plans, I know what makes or breaks a birth plan. I know what gets the eye roll and I know what goes over well with the nurses and providers.
I'm happy to share my knowledge with you if you're still stuck after going through this birth plan checklist.
Write Your Birth Plan
Ok! So, that's that. You've got your birth plan checklist and now it's time to write the dang thing.
If you need a little more guidance in writing your birth plan, I have another resource about making your birth plan your reality here. Check it out before you start writing.
Do you have questions about your birth plan? Is there something else that should be on the birth plan checklist? Let me know in the comments.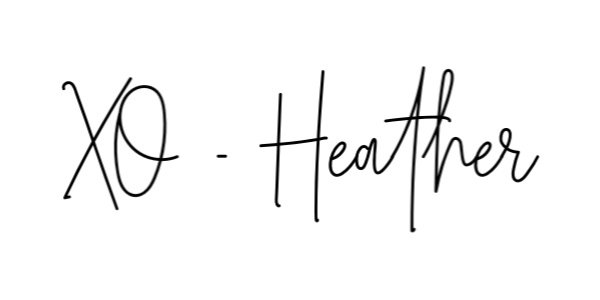 What To Read Next: