6 Common Misconceptions About Giving Birth In A Hospital
Pregnant and considering giving birth in a hospital? Welcome to the club. Giving birth in a hospital is by far the most popular choice when it comes to having a baby in the United States.
You have a number of choices when it comes to the environment you choose to give birth in. For me, hospital birth is the obvious choice because I am a Labor and Delivery nurse who has helped 1000 + women birth their babies in a hospital setting. After participating in these births, I believe that hospital birth is beautiful, empowering, and safe.
Here's the thing. I think that each woman should choose their own path when it comes to childbirth. You should weigh your options and make an informed decision based on facts and reality rather than misconceptions that spread like wildfire across the internet.
Here, I have listed 6 of the most common misconceptions about giving birth in a hospital that might be making you fearful of hospital birth. Let me set the record straight. Here we go.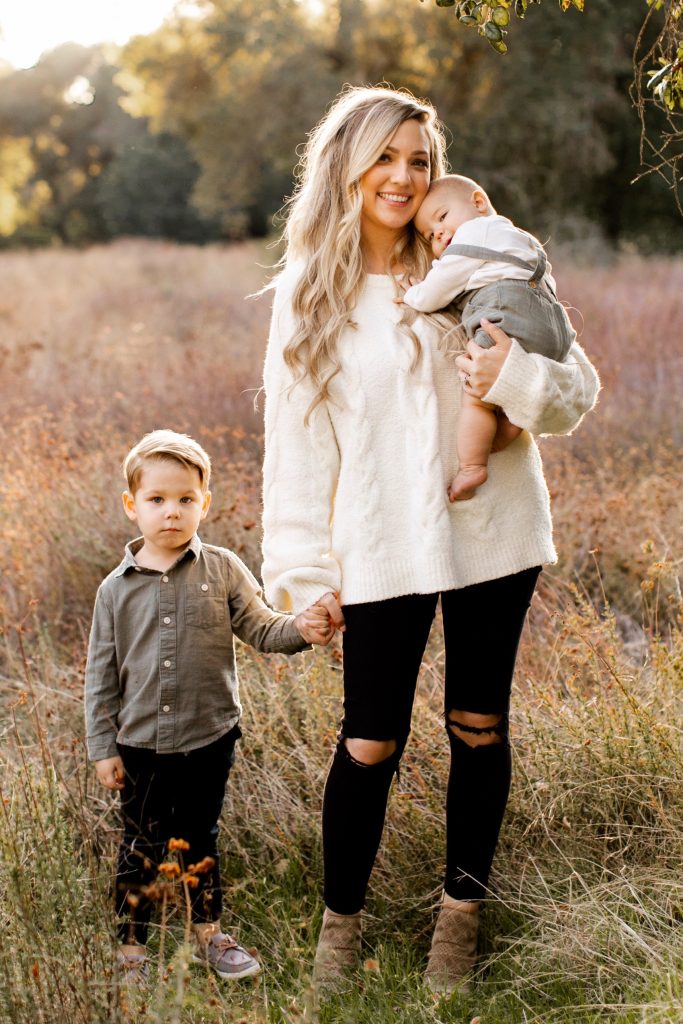 Please note: The views on this website are personal opinions only and do not represent the opinions or policies of any provider or institution that I am affiliated with. I am not giving medical advice. Information on this website is not intended to diagnose, or treat any form of any disease. This article is for informational and entertainment purposes only. I am only telling you what my experiences are. ALWAYS refer to your own provider when making medical decisions for yourself and your baby. Please refer to my Disclaimer Page for more information
This page contains affiliate links. Click here to learn more.
Having A Baby In The Hospital
If you're pregnant, you have enough to worry about. You don't need even one more thing on your plate that is going to worry you or bring you down. If choosing the location of your birth feels like a huge weight on your shoulders, that tells me that there is something seriously wrong.
If you initially wanted to have your baby in a hospital but rumors and horror stories have spooked you, then I hope this post might make you feel a little bit better.
No matter what you choose for yourself in labor and birth, your decisions should be based off of fact and education rather than fear and misconceptions, right? I think so. So let's dive right in.
Hospital Birth Misconception #1 – The Doctor just wants you to have a C-Section
One of the first things that people will tell you if they want you to fear hospital birth is that you're going to end up in a c-section. Has someone tried to tell you that your choice to deliver in a hospital is going to get you a ticket to an operating room because your provider just wants you to have a c-section to make their life easier?
Fact #1
Girl, no. A C-Section is more work for everyone involved. Your team doesn't want you to have an unnecessary surgery that then leads to more work for them, more charting, more pain for you, and a longer hospital stay afterwards.
Cesarean deliveries are used in situations where vaginal birth becomes unsafe for reasons such as unsafe fetal position (breech or transverse), fetal intolerance to labor, infection, and life-threatening complications such as placental abruption and eclampsia.
There are a number of reasons why your provider might recommend a C-Section for you. It is your responsibility as a patient and as a mother to be educated in childbirth enough to understand your risks and be able to have a discussion that helps you weigh your options.
Rest assured that your provider is highly unlikely to be recommending surgery just for the heck of it. If your provider is telling you that he/she believes that you need to have a surgical delivery, it's because they believe in that moment that a C-Section will provide you with the most optimal outcome considering your specific situation.
Hospital Birth Misconception #2 – You can't have an unmedicated birth
In the hospital, there are so many options at your disposal. You can have an epidural, IV pain medications, induction medications, and more. When these things are offered to you, it might be difficult to refuse, I'll admit.
What isn't true though, is that when you deliver in the hospital that you will be forced or coerced into having an epidural that you are sure you do not want.
If your nurse is repeatedly offering an epidural (or other medications for that matter), it might be because she is:
concerned that your labor (or you) will suffer without it
worried that you are going to wear yourself out because your labor is long and you're already exhausted
you don't seem to be coping well
you have pressed your call light complaining of pain a few times and your nurse interprets this as a call for help.
Fact #2
You can absolutely have an unmedicated birth if that's what you desire.
Not only is it possible but it's not uncommon either. I help patients with their unmedicated labors all of the time in the hospital setting and I love it. I love it so much that I opted to have an unmedicated childbirth myself when I was laboring with my second son.
If you're interested in reading about my experience with an unmedicated birth in a hospital setting, check out my unmedicated birth story here.
The fact of the matter is, using the pain medications in the hospital is your choice. If you don't want them, don't use them.
Hospital Birth Misconception #3 – You aren't able to make your own decisions
The fear of giving birth in a hospital often circles around the idea that decisions are made for you without your consent. Well, that does sound terrifying, doesn't it?
I have heard a few awful misconceptions about decision making in the hospital. Misconceptions such as:
Medications will be started without your knowledge
Your baby will receive medications without your consent
Nurses and doctors do things to you without warning you first
Fact #3
Thank goodness that this just isn't true.
If you have an idea about what you do and don't want on your birth plan, make sure that you are thoroughly educated in those decisions. When the time comes, talk to your provider and your nurse about the things that you intend to avoid.
Nurses love informed and educated patients. It makes our life a whole lot easier, actually.
When your nurse comes into your room offering medication, intervention, or help in any way, she may not explain in extensive detail exactly what is going on. She will likely tell you what exactly she is offering to you and a quick reason why. It is your responsibility to ask questions when things are unclear. She may have assumed that you know what she considers to be "the basics".
Instead of making demands in the labor and delivery room just so that you can have control in your labor, have a conversation with the people taking care of you. I would put money on it that you will be pleasantly surprised at how easy it is to make your own decisions for yourself in labor when you talk to your team and allow them to get to know you.
Your labor team wants you to be comfortable and at ease in your labor. I promise. The feeling of things being done without your knowledge often comes from wishing there was more extensive education in the labor and delivery room. I get the feeling. Your nurses should be educating you throughout every process in your labor. Unfortunately, if you were in the dark coming into it, it's unlikely that you will be fully in the light by the time you have your baby. Get educated now and you will notice that the education that you receive in the delivery room is a pleasant addition to what you already know and understand.
Hospital Birth Misconception #4 – You aren't in control of who is in your room
Does it sound incredibly unappealing to have random strangers walking in and out of your room all night and day? Does it sound even more uncomfortable to have a crowd of people staring at you while you push a baby out?
Yeah, that sounds awkward to say the least. But I'm sure you've heard the horror stories right? You've heard women speak of the crowd of strangers in their room at delivery, right?
So are you supposed to believe that when you are giving birth in a hospital that you are unable to choose who is in your room when you deliver?
Fact #4
You have every right to tell people that you don't want them in the room when you labor whether we are talking about your own visitors or hospital staff.
Talk to your nurse about your specific situation. Who is anticipated to be in the room? Is this a teaching hospital? Are there residents or students that are expected to be in the room? If so, and you are not comfortable with this, just say so. Just because it's a teaching hospital does not mean that you are required to have everyone watch. And just because your family came to visit does not mean that you have to let them in your room.
If you are unhappy with the people in your room, including your provider or nurse that has been assigned to you, you can always ask for someone else. You have the right to ask for a new nurse or a different provider so that you are happy with the team that is delivering your baby.
If there does end up being an unexpected crowd in your delivery room, ask your nurse what's going on. There are situations where the NICU team or a couple extra labor and delivery nurses need to be in the room for safety reasons.
Hospital Birth Misconception #5 – You'll be forced into unwanted interventions
Have you heard that giving birth in a hospital setting means that you have to have certain things done to you? Or that you have to deliver in a certain amount of time? That sounds like prison, right?
Fact #5
It's a good thing that this hospital birth misconception is just that- a misconception.
The truth is that there are interventions that are encouraged. There are time limits that are watched. You are being monitored by an entire medical team that wants the best for you and your baby. They are making assessments and decisions based on what they believe will achieve the best outcome.
In order to reach that outcome, orders for you will be written. These orders might be things like starting Pitocin, breaking your water, getting into a specific position, getting a cervical exam or starting certain types of monitoring.
The wonderful truth, though, is that you have a choice in all of it.
For example, a nurse might walk into your room with an IV start kit and say "Hi, I'm here to start your IV". That wasn't really a question was it? So you might feel forced to have an IV. The truth is, though, that you can refuse anything you want. Is it smart to refuse an IV placement? I certainly don't think so but it's ultimately up to you.
You have every ability to say "no" to any and all interventions that you do not want.
Remember. Just because you can say no does not mean that you necessarily should. I'm just letting you know that nothing is forced upon you. You have a choice in the hospital setting.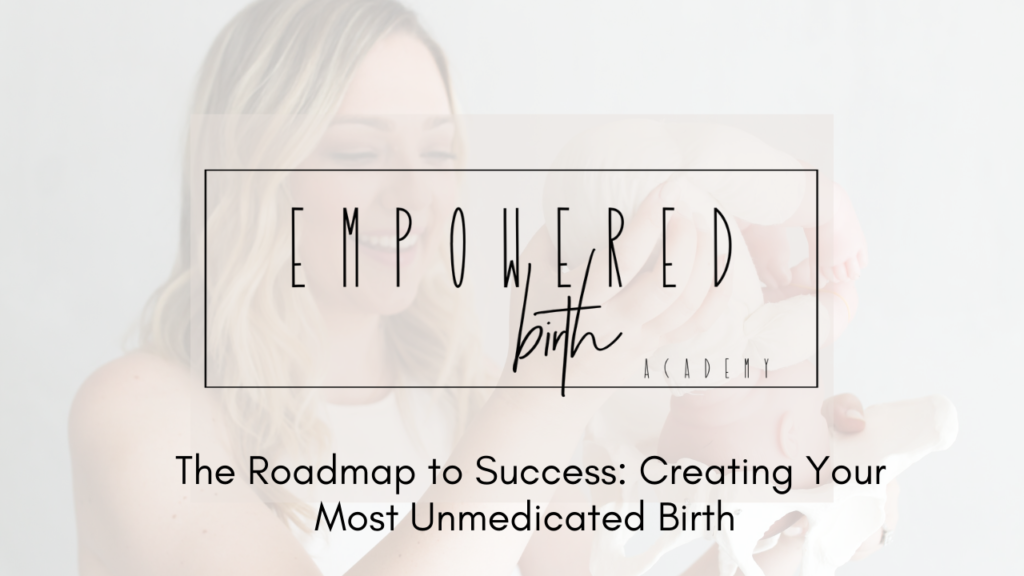 Hospital Birth Misconception #6 – You'll be confined to bed and forced to stay on your back
We've all seen the pictures, the videos, the movies and the media, right? These images have been drilled into our brains.
But you've probably heard that movement helps labor, gravity can assist in the baby coming down, and certain positions helps the baby rotate and come down into the pelvis in the right position.
So, what the heck?
Fact #6
You do not have to be confined to your back while giving birth in a hospital! This is a total myth.
The misconception comes from the fact that you are frequently (if not continuously) monitored in labor. On your back certainly is the easiest position to find baby's heart beat and pick up contractions. That much is true.
What isn't true is that you'll have to stay in this position for the entirety of your labor. That would be a really horrible way to labor, honestly. So, I'm really thankful that this isn't true.
You can labor in whatever position you want.
Hands and knees? Sure. Standing. Go for it. Squatting? Sure, why not? On a birthing ball, in the shower, walking, lying on your side, sitting in a chair, the list goes on.
As long as your baby has looked reassuring during monitoring, you should be able to labor in whatever position feels right to you.
Now, there are certain reasons why you might be encouraged to stay in one position such as:
Baby has heart rate decelerations in specific positions
The baby is unable to be monitored at all in other positions. In this case you should be able to change your position once you've given them 20-30 minutes of a reassuring fetal heart rate tracing.
You're getting an epidural and need to be positioned for the procedure
If you're laboring at home or giving birth in a hospital setting, it is important to keep your body moving. Changing positions frequently in labor is actually encouraged. Not banned completely as some people would have you believe.
Bonus Facts About Having A Baby In The Hospital
Contrary to popular belief, there won't be a ton of paperwork to fill out when you check into the hospital. At most, you'll have to write your basic info like name, phone number, and why you are coming in. But in many hospitals, there is nothing to fill out at all.
Nothing will be secretly done to you or your baby without your knowledge. If that is the case, and any procedure has been done to your or your baby without your knowledge or verbal consent, you have a court case on your hands.
Your baby is not automatically taken from you after you deliver. With the exception of emergencies where your baby needs resuscitation from the NICU, your baby will stay with you. If your baby is being taken for a procedure or for weights, vital signs, medications, or anything else, you can always request that these things be done after the golden hour, after skin to skin, after breastfeeding, or any other request that you have. No one is trying to keep your baby from you or prevent bonding. Many of your nurses are moms themselves. They know exactly what it feels like to want to hold and bond with their baby after birth. They get it.
Your Birth Experience
I sincerely hope that you have an incredible birth experience no matter where or how you deliver. Brith trauma is a real thing and sometimes people really do have horrific experiences when delivering their baby no matter what environment they choose to do it in.
I believe that giving birth in a hospital is absolutely beautiful and wonderful and that you can have exactly the experience that you hope for when having your baby.
Now, that being said, I do believe you if you say that your hospital birth was anything but good. There are bad doctors, bad nurses, and bad anesthesiologists out there. Just like there are bad teachers, bad hair dressers, or bad dentists. But just because those individuals were less than compassionate, doesn't mean that everyone that plays that role is the same way.
Not every experience is going to be a good one, I know. If you had a bad hospital birth experience, I am so sorry and I wish that wasn't the case. But if you are on the fence, not sure where to deliver, just remember to go with your gut and do what you feel is right for you and your baby.
You deserve to have the best birth experience ever! I hope to hear all about it.
Leave a comment below if you have questions about delivering in a hospital setting or if you have your own hospital birth story to share.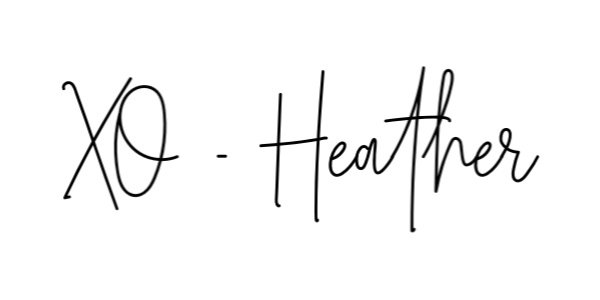 What To Read Next: