What Not To Do When You're In Labor For The First Time
Is everyone and their Aunt Susie trying to tell you what you should do when you go into labor? I know. I remember. Being pregnant gives the world permission to give you as much advice as your brain can possible hold. But why doesn't anyone tell you what NOT to do when you're in labor for the first time?
As a labor and delivery nurse, I see all of the mistakes that new mamas make in their labors. I wish I could let all new mothers know that they can avoid a lot of trouble and disappointment if they just avoided doing these 15 things when they go into labor.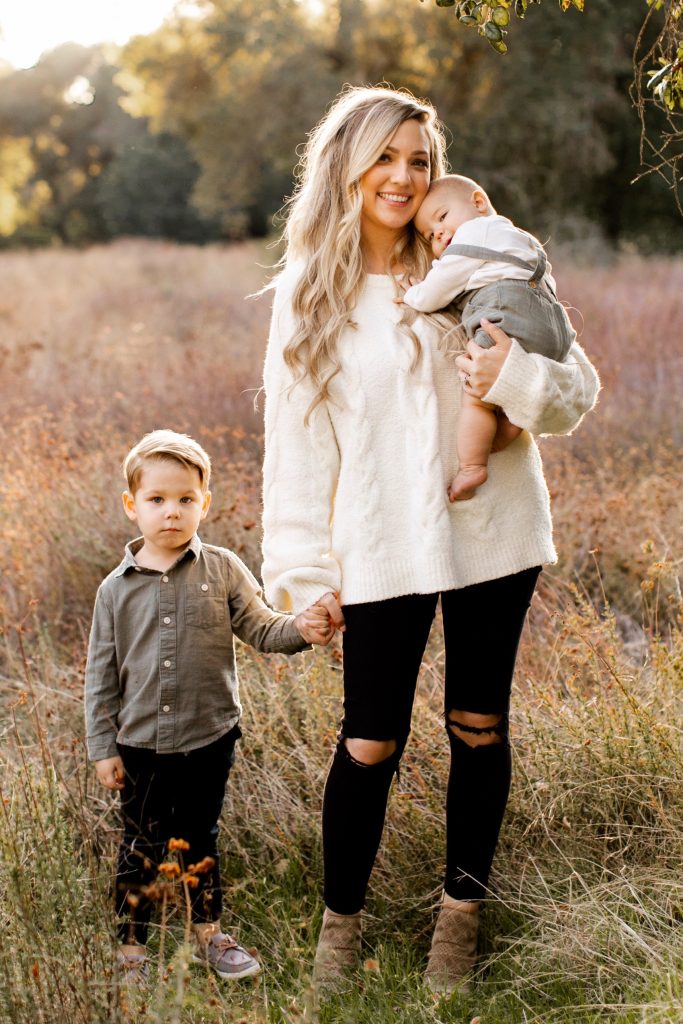 Please note: The views on this website are personal opinions only and do not represent the opinions or policies of any provider or institution that I am affiliated with. I am not giving medical advice. Information on this website is not intended to diagnose, or treat any form of any disease. This article is for informational and entertainment purposes only. I am only telling you what my experiences are. Please refer to my Disclaimer Page for more information
This post may contain affiliate links. Learn more here.
15 Things Not To Do In Labor
Let's get right down to it. Here are the 15 things that I've learned you should never do when you go into labor!
1. Overpack
Up until this point in your life, packing has probably been for fun adventures and vacations, right? Well, listen girlfriend, having a baby is no vacation. Pack what you need. Not what you wish you'll need.
For example, reading material and a bunch of entertainment. Sorry, babe, but there isn't going to be time for that. You're not going to be reading, playing cards, or anything else that requires you to have a bunch of free time.
You're a mom now. Free time doesn't exist. *wink*
I've got a post about what not to pack in your hospital bag. Trust me, I've seen it all. Check it out to make sure that you're not overpacking.
2. Start Timing Contractions At The First Sign of Labor
Your provider has told you that you need to have frequent, regular contractions before you come to the hospital, right? Right. They told you that your contractions need to be every 5 minutes or so before you're admitted? Yep.
So, should you start counting your contractions at the first sign that you're having them? Goodness, no!
Instead of counting and timing your contractions every time you start feeling them, let them come and go as you're going about your life normally. Sure, they might already be uncomfortable here and there but if they aren't consistently getting closer together and more painful, then there is no need to start timing them.
Timing your contractions too early can keep you up at night, make you feel anxious, and get you excited just to disappoint you later when they dissipate.
3. Put On A Full Face of Makeup
It sounds silly, I know, but you need to hear this.
We all want to look our best for photos or whatever so I won't tell you not to wear makeup or make yourself fell pulled together. That's all great.
What I need you to know is just a few simple things about dolling up in labor:
Fake eyelashes always fall off or get loose and hang off your face. This make you look cross-eyed or crazy. Not worth your time, right?
Liner of any kind (eye, lip, eyebrow) will almost always smear, run, or get everywhere as you labor.
Anything that needs to stay in place is likely going to move…this includes hair that needs to be just right.
It's not all about vanity. Although, of course, I want you to look your best on the best day of your life, really I just want you to stop worrying so much about what doesn't matter.
Use your time and energy wisely when in early and active labor. My opinion is that dolling up is not important enough to worry about when you're having a baby.
4. Eat a Heavy Meal
It's a good idea to eat something before you head to the hospital but think twice about what you're eating.
You might be tempted to eat a large meal before you head to the hospital because you know that they won't allow you to eat until after the baby is born but there are a few reasons why that may not be in your best interest.
Digestion slows down during labor. A big meal might make you feel weighed down.
Large meals are more likely to come back up when you start feeling nauseous in active or transitional labor.
Your body tries to empty your system immediately prior to labor (or in early labor). If your body is unable to empty your GI tract, you're more likely to poop in the delivery room. (not a big deal, but still motivation to eat small snacks instead of big meals)
Instead of big, heavy meals in early labor or before heading to the hospital, try eating small snacks that keep you nourished and feeling energized.
5. Tell Family and Friends That You're In Labor Too Early
It might sound fun and kind of sweet to have your whole family at the hospital with you when you have your baby…until you do it.
Having your entire family in the waiting room (or worse, in your labor room) while you are laboring can be a living hell for everyone involved.
You don't believe me because you love your family and wouldn't want to do it without them. I know. Me too, girl. But hear me out.
Telling your family and friends that you are in labor the second you start having contractions or even the moment you get admitted to the hospital can cause problems for you and for them.
If you share the news too soon these not-so-fun things might snowball out of control:
Everyone shows up to the hospital uninvited (even if you explicitly tell them that you aren't ready for visitors)
The hospital doesn't allow more than 3 visitors in your room at a time so everyone is waiting impatiently in the waiting room
You feel pressured to make magic happen because people are waiting on you
You feel inadequate when someone in your family asks what's taking so long
Too many opinions makes it hard for you to make decisions for yourself
Too many personalities stress out out or negatively distract you during labor
My advice to you is to wait until you are ready for visitors before you let anyone know and only tell people what they really need to know. Giving too much information gives people opportunity to show up unannounced.
Pro tip: Just because you are admitted to the hospital does not mean that the baby is coming any time soon. Take it one step at a time and evaluate whether it really is time to get people excited or not.
6. Use Google as a Source of Information
Searching for answers on the internet is easy and helpful when you are pregnant and anticipating labor. But when you start to go into labor, put your urge to google everything to the side. If you are concerned about something or questioning anything, call Labor and Delivery or your provider for answers.
7. Get To The Hospital Too Early
This is such a big one. Getting to the hospital at the right time is something that I think can make or break your labor experience.
There are a number of reasons why you don't want to get to the hospital too soon:
They might send you home if you are not in active labor (around 5 cms dilated)
You might get admitted too early and risk your labor fading away and therefore needing to be induced
The earlier you get there, the longer you'll be there. This means more monitoring and being in bed more
The longer you are in the hospital, the more likely you'll have interventions that you didn't plan on such as pitocin, artificial rupture of your membranes, or multiple bags of maintenance IV fluid
They don't let you eat when you are in labor! Some hospitals don't let you have anything other than clear liquids or worse- just ice chips!
8. Try To Stay Awake
It's exciting, I know, but when you have to opportunity to sleep, make sure you do it!
I can't even tell you how many times I've had to persuade my patients to sleep during early labor or when they are comfortable with their epidural. Even if it's 3 am, there is something about the anticipation of having to deliver a baby at some point in the next 24 hours that keeps you up.
If you are at home and it's at a time that you would normally be sleeping, try to sleep. If your labor begins in the middle of the day, try to take a catnap until things start getting a little more intense.
When I went into labor, I texted my midwife. I let her know that things were happening but still irregular and tolerable. She responded with "take a nap and I will see you tonight!". She was right! I rested as much as I could until I couldn't tolerate laying down anymore because of the discomfort of my contractions. Well, I delivered just a few hours later. Read about my unmedicated in-hospital childbirth here.
Pro Tip: You can even sleep between contractions if you are in active labor. Even without pain medication! I know it sounds crazy, but I'm so serious. Those two minutes between contractions can be put to good use by resting your head and closing your eyes as you wait for the next contraction.
9. Over Exert Yourself
Labor can be really long and exhausting. Especially for first time moms.
Even though it's exciting to get those first few contractions and you are eager to get things going, try not to do too much too soon.
In early labor, it is important to get rest and relax your body in preparation for what is to come.
I know that you want to jump right into active labor, do all of the things that you have prepared yourself for, and start implementing strategies to get things moving along but rest is just as important as movement in the early stages of labor.
If you are a first time mom, this may take days before things really start to change. Don't burn yourself out by forcing your body to do something it's not quite ready for. You are going to need your strength and endurance in order tome it to the end and actually push out a baby.
10. Let Anyone Else Take Control Over Your Labor
Having a birth plan is a good start when it comes to making sure that you're making your own decisions. But even when your birth plan goes out the window and you change your mind, don't let your family (or anyone else) make decisions for you based on their own experiences.
This is your labor. Every birth experience is different than the next and no one can tell you what you should do based on what they have done in the past or what they believe that you are or aren't capable of.
You can be in full control over your own labor experience. You are perfectly capable of making well-informed, educated decisions with your nurses and doctors or midwives yourself. The last thing you need is someone telling you not to get the epidural that you desperately want, someone else telling you that your baby is probably too big because that is what happened to them, or even someone saying that you are "doing it wrong".
You've got this, girl. Take advice from your health care team, your support person, and the people you trust the most but be careful not to give up all of the control of what happens to you.
11.Watch The Clock
Watching the clock only puts pressure on yourself to move faster. You cannot control how fast or slow your labor progresses. Don't put so much pressure on yourself to deliver by a certain time, have a labor of certain length, or get to a certain cm after a predetermined amount of time.
If you're constantly wondering why things are taking so long, you're going to discourage yourself. Stop worrying so much. Baby will come at the right time. Whatever time that may be. You're doing fine, even if you feel like it's taking forever.
Pro Tip: If you're being induced, this goes for you even more! Inductions take a long time. Go into it knowing that this will not be a fast process. Give your body grace as you wait for it to do work.
12. Panic
It's not your fault. Instincts might kick in and lead you to do things that are literally the opposite of helpful during your labor.
When you panic, you might do things like, hold your breath, hyperventilate, tense your muscles, and/or scream.
Many mothers start to freak out when labor starts progressing quickly or painfully and they don't know where to put their focus so they end up holding their breath through contractions instead of taking long, deep breaths, and screaming instead of moaning, and tensing their muscles instead of pushing.
Try not to panic. Fear is your enemy in labor. If you fear your contractions, they will hurt more. I swear it.
A few reasons why you don't want to panic:
Holding your breath can causes dizziness and can limit the oxygen that you are providing to your baby with every contraction. This can lead to poor outcomes for baby.
Screaming causes you to release the diaphragmatic pressure that assists your labor and tenses muscles that you would do better to relax.
Tensing your muscles or squeezing your fists doesn't allow you to relax and prevents your cervix from dilating.
The best way to avoid panic is to make sure you are educated about what to expect in labor. I highly recommend this prenatal birth course. It will help you become prepared and confident for labor and delivery.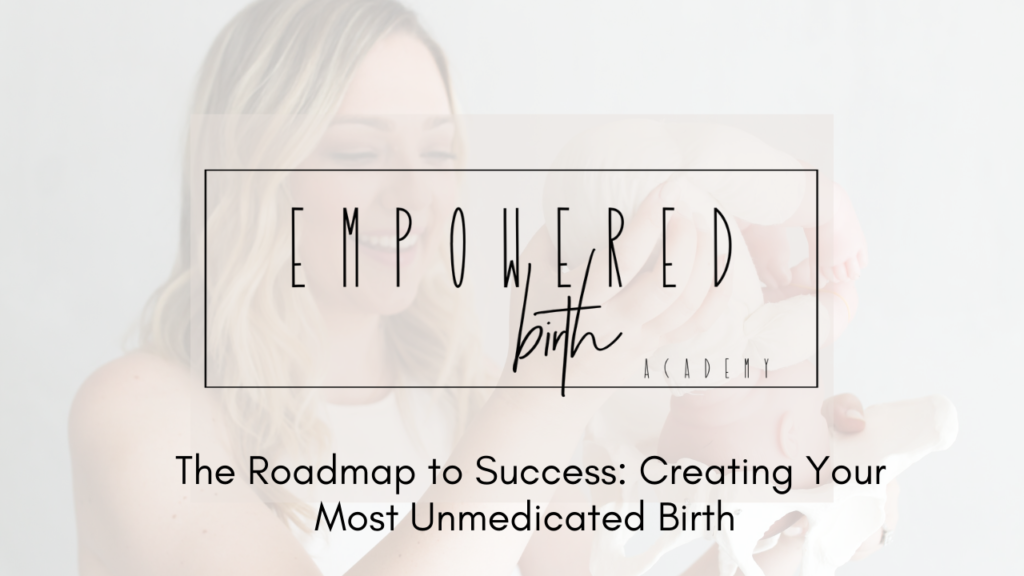 13. Rush Yourself
Take your time, mama. Relax when you can, let the clock fade away in the background and give yourself grace when you feel that things aren't going as fast as you expected them to.
Getting a baby out of your body takes time for a first time mom. There is nothing wrong with you, your body is doing exactly what it needs to do. The time your body is taking has purpose. Let it do it's thing.
14. Apologize For Your Labor
Being too loud? Taking too long? Asking for too much?
Nope.
As long as you are giving respect to the people that are there for you, there is nothing to apologize for.
Given that you aren't yelling disrespect at your family, friends, or labor team, you are good to go with whatever you have found is helping you cope.
Don't apologize when you need your husband to do counter pressure through every single contraction, have to ask for a new warm pack every 30 minutes or think that your moans might be disturbing someone near you.
The people around you should only be there to help and support you. No need to apologize for having them actually do that.
15. Fight The Process
Yes, you CAN do this. No, we can't just pull him out.
Believe it or not, there is nothing anyone can do to make your labor exactly how you expect it to be. Labor cannot be controlled – even with medications and birth plans in your arsenal.
There are going to be times that you feel scared, discouraged, disappointed, overwhelmed, or exhausted. In those moments you might feel like you can't do this any longer or you might have feelings of wanting to give up.
There is no giving up in labor. There is only one way for baby to come out (unless you have a c-section which probably won't happen unless there is medical necessity). You have to do this! Don't fight it.
The process of labor starts far earlier than active labor. Use The Labor and Birth Workbook to make sure all checklists, and To-Do lists are complete, and you are prepared for the labor process with 100+ pages of helpful tips and hacks straight from a labor and delivery nurse.
What Not To Do In Labor
I hope you think twice about these tips on what not to do when you're in labor. Having a baby is hard enough, let's not make it harder on ourselves, right?
Good luck, mama! You're going to do amazing. Even if you don't take any advice from anyone, I know that your mama-instincts are fully intact. You've got this.

What To Read Next: