The Ultimate Guide To Packing Your Hospital Bag: The Hospital Bag Checklist for When You're Having A Baby
Alright, Mama, it's time. Labor is coming soon and you need to get ready to go to the hospital to deliver your sweet baby. But what do you need in your hospital bag? Don't worry. I've got you covered with this hospital bag checklist.
A lot of the posts that I have read over the years about packing your hospital bag are actually excessive and sometimes just plain ridiculous. I am going to let you know from a nurse's AND a mother's perspective exactly what you need. Also read my post about what you really don't need.) After reading a number of posts like this, you're definitely going to need this advice.
No need to jot these things down because I've created a Free Printable including a list for you, your partner, and your baby. Plus, to help you get even more prepared, I'm adding some extra tips and advice at the bottom of the post.
Please note: The views on this website are personal opinions only and do not represent the opinions or policies of any provider or institution that I am affiliated with. I am not giving medical advice. Information on this website is not intended to diagnose, or treat any form of any disease. This article is for informational and entertainment purposes only. I am only telling you what my experiences are. Please refer to my Disclaimer Page for more information
This post may contain affiliate links. Learn more here.
Before You Start Packing Your Hospital Bag
This is more than just a hospital bag checklist. This is a comprehensive post on exactly what you need to know when packing your hospital bag(s). No one wants to be that girl that looks like she's going on a tropical vacation when checking into the hospital. Also, no one wants to be that girl who forgot to bring an essential hospital bag must have. Don't worry. You're here now and everything is going to work out.
Bring two bags total
You only need to be lugging two bags into the hospital. Everything on your hospital bag checklist should be able to fit. Don't worry. More than that and you look like your planning a week-long getaway which of course is ridiculous since you are likely going to only be in the hospital for 24 hours after you deliver vaginally.
You're going to need ONE BAG for you and ONE BAG for Dad + Baby. There is no need to bring your diaper bag(even though this one is so cute it's hard to leave at home). Everything that you need for baby will fit in Dad's bag. This is not a tropical vacation, but a hospital stay. Dad really doesn't need much either.
Be Smart About Your Purchases
Before moving forward, it's important that you know something. If you have created your baby registry on Amazon, you can put all of your labor and postpartum essentials on there too! Amazon gives you up to 15% off items that you purchase from your own registry as well!
Everything that you buy for you and your baby during this time should go on your Amazon registry so that you make the most out of it and save some serious cash. Even if it's not on your baby registry checklist, if it is on your hospital bag checklist, it belongs on your baby registry. Does that make sense? I hope so.
What To Bring When You're Having A Baby
Ok, but what's actually going in these bags? Ready for the hospital bag checklist? I thought so. Here we go.
For Mama
Labor and Delivery Essentials
A large duffle bag – Find something that is going to give you enough space for everything that you need. Bringing multiple bags to the hospital looks silly, is inconvenient for you, and makes things more complicated when you actually need something out of one. Grab one that can do the trick, like this one.
Identification- The first thing you'll do when you walk onto the unit is present your ID and insurance card. Have it handy so there is no rummaging around in the middle of a contraction.
Lip Balm– This is high on the list for a reason. Every. Single. Patient. Ends up needing chapstick at some point. You're likely not drinking a lot, you might be breathing heavily, and you are probably going to get dry mouth and chapped lips after(or during) the exertion of labor. Bring it and put it somewhere safe and accessible.
Hair Ties– Another thing that deserves to be at the top of the list. Your hair will get in the way during labor. You will be begging for someone to put it in a bun on top of your head. Bring a few, just to be safe.
A long phone charger– Obviously you don't want to forget your phone charger, but make sure it's extra long like this one. Often times you will struggle to find an outlet close enough to your bed for you to reach it while plugged in. The longer the cord, the better.
Your Pregnancy Journal– I hope that you've been writing in your pregnancy journal throughout your pregnancy because it is something that is absolutely priceless. If you have a pregnancy journal, make sure you bring it in your hospital bag so that you can document your experience while you still remember it! How many times have you spoken to mothers about their labor and birth experiences and they say something along the lines of "Oh, that was so long ago, I can't remember exactly". Don't let that be you. Write down your birth story ASAP. If it's not time for you to deliver yet and you still don't have a journal, check out The Ultimate Pregnancy Preparation Journal that I created for you.
Essential Oil Diffuser– Labor stinks. In lots of ways, doll. A lot of ways. There are many fluids and odors being aired into your labor room throughout labor and of course, the birth of your baby. This is an absolute must have if you want to avoid you, your husband, your nurses, and your guests from smelling ALL OF THE THINGS during your stay.
Peanut ball– M.I.R.A.C.L.E WORKER! Some hospitals provide these but some don't. Find out ahead of time if yours provides them because if they don't, it is an absolute MUST. It helps open your pelvis to speed dilation and shorten labor. Make sure you bring the pump to blow it up so that you don't have to bring it completely inflated already.
Face Wipes– Even if you don't typically use facial wipes to remove your makeup, sometimes during or after labor when you are stuck in bed it's nice not to have to get up to wash your face. After having my son, all I wanted was to put on underwear and wash my face. But lucky me, I couldn't get up to go to the bathroom. Washing my face and feeling fresh while still in bed did wonders for how I felt over-all.
Postpartum Essentials
Postpartum essentials are not only for when you go home. If you have a vaginal delivery, you'll probably be in the hospital for about 24 hours after you delivery your baby. If you have a c-section, it might be closer to around 3 days postpartum that you'll get to go home. These products are some of the things that you'll want/need after you have your baby that should be packed before delivery!
Nursing Bra– a nursing bra can either be super soft fabric that you can pull down easily or a more structured one that has a clip on the strap to pull down the cup when you're ready to breastfeed. If you're anything like me, going bra-less was not an option, but wired push up bras were also not going to happen while breastfeeding.
Full-Butt Panties– No bootie shorts, no thongs (I mean, obviously), no cute little lacy things. I'm talking full blown Granny panties. You're going to need something to hold up pads that could catch 9 months of periods. Your dainty little undies that you used to wear are not having a come back yet, doll. Soon, but not yet.
The Belly Bandit – It might seem crazy, but TRUST me. I threw this thing on the moment we were done with the first skin to skin. As soon as I was cleaned up and ready to put something on other than my hospital gown, this was the first thing I reached for. This is not a waist clincher or waist trainer or anything like that. It is a postpartum belly band that assists your body in decreasing the size of your uterus and returning to it's normal position. It does wonders for postpartum recovery.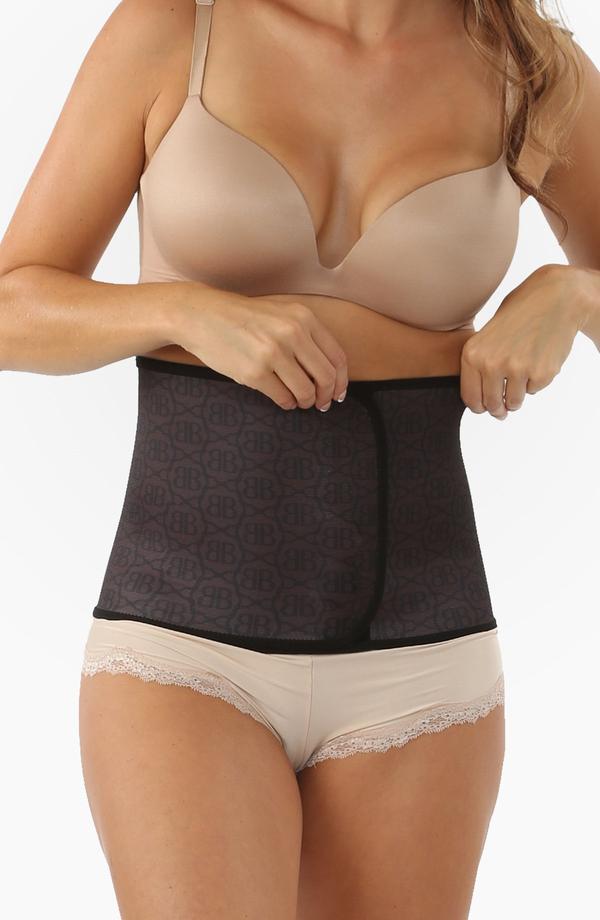 For all things postpartum and to make sure you have everything you need for a smooth recovery at home, download my FREE Postpartum Checklist.
Clothing
Going home outfit– stretchy pants that are not yoga pants. Let me tell you. Women think yoga pants or other tight, stretchy pats will do the trick. Picture your butt in those with a monster pad stuffed in your undies. Still a good idea? No. You're going to want either your maternity jeans (because you will still look about 5-6 months pregnant) or some sweats that aren't terribly tight around the butt.
Don't forget a shirt that is easy to nurse in and yet appropriate for going into the world in. I feel like I brought only nursing tanks to the hospital and then felt like "what the heck am I going to wear exiting the hospital where people will actually see me?" I wish I had shirts like these ones.
Other Important Things
Your Birth plan– if you have one. Don't forget it! Make sure you download the FREE Birth Plan Prep Checklist before you write your birth plan. When you're ready to write your own personalized birth plan that works for you and your partner, check out the one that I made that is completely customizable to you and your needs. And most importantly, prepare to deviate from it. The health of you and your baby is always priority over a piece of paper.
Dry shampoo– I wasn't able to shower immediately after my delivery because of blood loss. This is fairly common. Dry shampoo could have done me wonders.
Toiletries– Bring your own toothbrush, toothpaste, deodorant, travel-sized shampoo and conditioner, face wash, and a hair brush. They might have a few things on the unit for you to use, but they aren't ideal. I would bing small sizes from home. Don't forget to grab a cute case to put them all in, like this one.
For Baby
Receiving blanket– The hospital will provide you with as many baby blankets that you need while you are in the hospital. There is no need to bring a bunch. Bring a couple to wrap her in for pretty pictures.
Socks and mittens – I didn't pack these things and I honestly didn't miss them, but I suppose they are a good idea. My son never used mittens–ever. I just never had use for them. But some babies really do go to town scratching their face so putting little mittens on them when they need it can be a good idea.
Going home outfit– Pick something that doesn't have too many layers, is cute as a button, and is easy to change. Newborns aren't meant for super-fashionable clothing. But something adorable and soft is absolutely appropriate.
A Couple of onesies– a couple simple, white onesies are essential for comfort and convenience and always look good in pictures. You don't need many and they don't need to be outfits. Onesies will do just fine since half the time you'll want them naked for skin to skin and nurse's assessments anyway.
For Dad:
Grab a medium sized duffle bag or backpack and have him pack one or two outfits, something to sleep in, his toiletries, a phone charger for himself, and cash for the vending machines. He definitely doesn't need a whole hospital bag checklist of his own. His needs are pretty basic. He's not the one delivering a baby (or nursing one).
One thing that he needs to make sure he has on hand is a list of contacts. Write out details for when each group needs to be informed. Put people in groups based on when they are to be notified and what they should know. Let your husband take control over all communications while you are busy laboring or breastfeeding.
What you might want to bring
Each person's hospital bag checklist might be a little different from the next. These are some totally optional items that are not essentials per se but things that I was glad that I had when I was in labor or things that I think are genius when I see laboring moms with them in the hospital. Decide which of these items belong on your hospital bag checklist after you've packed the essentials.
Optional Items
Your own hospital gown – I bought my own hospital gown when I was having my son. I got the idea from a sweet patient of mine who actually had a gown that buttoned in the front AND the back. It was literally magic for her as the patient and for me as her nurse. It's because of her that I searched high and low for a hospital gown that buttons in the front and the back.
I couldn't find one anywhere.
I wanted the front of my gown to be open for fetal monitoring followed by skin to skin. On the other hand, I wanted the back of my gown to be open for easy epidural access and easy removal. It was incredible. I highly recommend a gown like this. If you find one that buttons in both places PLEASE let me know about it. In the mean time, I have some great options for you that are similar to what I had.
A comfortable front-closure bra– during labor, you are usually recommended to take your bra off. In case of emergency, your bra may be cut off if you leave it on. BUT, like I mentioned earlier, I wasn't comfortable laboring without a bra on. I bought one that zipped in the front so that when the time came, I could just unzip it to do skin to skin with baby boy. How awesome is that!?
Socks – This is not a must have like so many people say it is. Hospitals do provide non-slip socks that are perfectly fine. Are they adorable like these ones? No. Do they keep your feet warm and do the trick? Yes. But, hey, I brought my own socks, too. So I understand the need to feel like your feet have to be as adorable as your baby. It's cool.
A blanket OR pillow from home– Big and bulky and difficult to carry around, but I will have to admit…when I see my patients with a small, soft blanket of their own or a pillow that is nice and fluffy, I always feel like it was a good idea. It's not necessary because hospitals have plenty of blankets to go around (even warmed ones). There's just something about having your own comfort from home that is really nice. You probably don't need to bring both. That's just excessive and takes up a light of room in your limited bag space.
Snacks– This just depends. I didn't feel the need to pack snacks but maybe you will. Just remember these few things about packing snacks: You can't eat until after the baby comes, which at that point family or friends can bring you any food you want. The hospital provides food during the day and snacks if you deliver in the middle of the night. They may just take up space without getting eaten. You decide. If you do pack snacks, make sure it's a smart snack like KIND bars which can boost your milk supply with healthy ingredients such as oats and sesame seeds.
Mini motorized fan– A couple of times I have seen women bring tiny portable fans to attach to the bed rail. I though it was genius. In labor, you'll get hot, might end up stripping into your birthday suite and still be sweating. It happens. These women definitely came prepared. If you usually run hot, this might be a good idea for you.
Blue Tooth Speaker– Go for the speaker, not the headphones. In labor you don't want anything on you or touching you, trust me. But having your own music to calm you during labor can really help.
Minimal makeup– You're probably not going to have the time, the energy, or the drive to put on your whole face, eyelashes and all. You've got a new baby attached to your boob now. So, if you want to put makeup on, just grab the essentials that make you look alive and you're golden.
Breast pads– My first instinct was to tell you that these are unnecessary for the hospital. For most women, breast milk does not arrive until 3-5 days after childbirth. Until then, you have the best version of breast milk there is –colostrum. Typically colostrum doesn't leak much and it certainly doesn't squirt. On the other hand, breast pads will be necessary if you have been leaking colostrum during your pregnancy or if your milk came in really early with your last baby.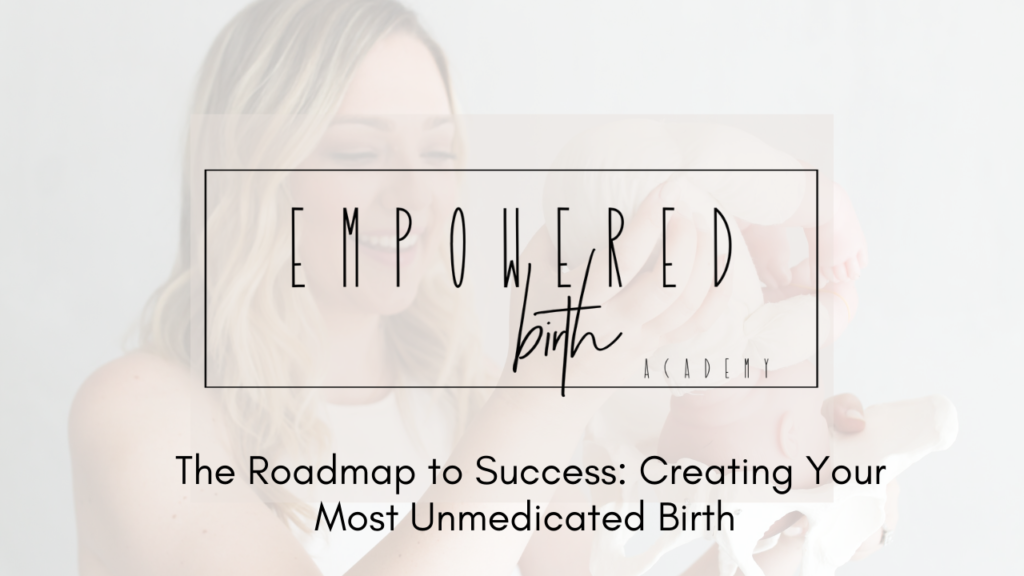 Extra Advice From A Labor Nurse
Pack no later than 36 weeks
You never know when you're going to go into labor. It's important that you have your bag ready to go if you do go into labor early, have to be induced unexpectedly, etc. Plus, when you're in labor, even at full term, the last thing you want to do is run and grab your labor bag and make sure it's all put together before you leave.
Get it done early so it's off of your mind and you have one less thing to worry about when it's time to go.
Once you've finished packing your bag, leave it in the car just in case you end up at the hospital after an appointment or when you were out and about and don't have time to run home first.
Go over your hospital bag Checklist with your husband!
Make sure he knows where you have packed the essentials like chapstick and hair ties. I cannot tell you the number of times that mom comes in with her hair flowing in the wind like she's expecting it to be a scene from the Victoria's Secret fashion show until she realizes it's more like a scene from Misery and she's yelling at her husband to help her put her hair in a bun while he's digging in her bag like a badger because he can't find her hair ties. Don't let that be you.
Enjoy your hospital bag checklist & good luck
Don't forget to check out my post on What NOT Pack In Your Hospital Bag. I don't want you to have to bring your whole nursery just because someone once somewhere said it might be a good idea. I want you to only have to keep track of what you are actually going to need and use.
Bottom line, though, seriously, you're going to do AMAZING. Bring everything. Bring nothing. Go naked. Who cares? You're going to leave with a brand new baby that you MADE! I can't wait to hear how it all went.
What's on your hospital bag checklist? What did you wish you brought when you were in labor? We all want to know! Share in the comments!!!

What To Read Next: