Qualities of A Good Father Before The Baby is Even Born
Being half way through pregnancy for the second time as I write this, I have developed a deep appreciation for the father figure that my children have even before they are born. I'm lucky in that my husband has all of the qualities of a good father and he doesn't wait until the baby is born to show me those qualities.
This pregnancy being our second time around, I've really noticed what qualities are important for a husband to possess while his wife is pregnant.
Good, caring husbands want to know what they can do to be the best father that they can be right from the start. I am here to help them find out exactly what that means. This advice for new dads during pregnancy is exactly what your husband needs to know while you have a bun in your oven.
Grab your hubs, sit him down, and have a good read together because this post is full of advice for the both of you.
Please note: The views on this website are personal opinions only and do not represent the opinions or policies of any provider or institution that I am affiliated with. I am not giving medical advice. Information on this website is not intended to diagnose, or treat any form of any disease. This article is for informational and entertainment purposes only. I am only telling you what my experiences are. Please refer to my Disclaimer Page for more information
This post may contain affiliate links. Learn more here.
Pregnancy Guide For Men
First of all, congratulations on become a dad! Although you might not feel like a dad yet, you totally are. You have every opportunity to put your fathering skills to work while your baby is still cookin'. You have a responsibility in making sure that your baby is growing as healthy as possible just like mom does. How can you help? Well, I'm getting to it.
Pregnancy is a crucial period where you can help and support your wife to make sure that she is able to nurture your baby in the best ways possible. Pregnancy tips for women are a popular topic. But pregnancy tips for men might be just as important. I'm glad you're here.
The Importance of a Father During Pregnancy
The relationship between mother and baby is vital from the very first moments of life. But you know what? There is another relationship that is essential to the healthy development of a human being.
Dad.
How important is the father during pregnancy, really?
News flash! Pregnancy is not a one woman show. When you get pregnant, most of the time there is an expecting dad standing next to you. That relationship is absolutely vital.
Even when a baby is still in the womb, dads have an influence on their lives. The relationship between father and unborn baby is unique, for sure, but this is only where it starts.
How To Be A Dad During Pregnancy
I can absolutely understand the struggle that fathers-to-be go through during pregnancy. They can't help but wonder how much impact they can really make when there is no baby to hold yet. I get it. You probably feel like this baby is completely the mother's domain until birth. But that is where you're wrong.
The traits of a strong father are the same in pregnancy as they are throughout parenthood.
If you're looking for tips on how to be a good father, chances are you probably already are one. If you care enough to want to be a good dad, then I'm certain that you have real potential to be just that.
Dad, I promise that you can foster a healthy relationship with your child before they are even born. Keep reading to find out how.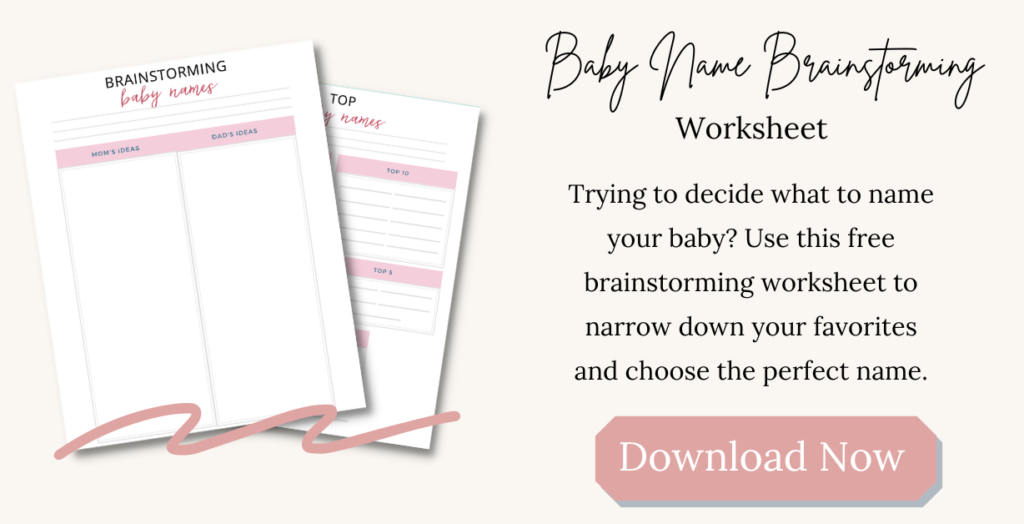 What A Pregnant Woman Needs From Her Husband
Pregnancy hormones can cause a rollercoaster of emotions that men have a hard time keeping up with or even beginning to grasp.
A woman goes through exponentially more during a pregnancy, emotionally and physically, than a man could ever truly understand. That being said, we wish we could share it with our partners. We wish that they could begin to understand what we are going through and we hope that our partners will bond with our babies the way that we do.
Pregnancy can feel lonely sometimes if our partners don't quite get get on the same page as us. Not to worry. There are many ways that men can support the women they love while they are growing their babies inside of them.
Being supportive during pregnancy doesn't only benefit your wife, but it also helps you get more involved in the life of your child and create a bond that will never be broken.
It's time now to learn how to be a supportive husband during pregnancy.
Qualities of A Good Father During Pregnancy
Understandably, it can be a challenge for new dads to begin to feel a connection to their child during pregnancy. If you want to be a good father to your children as they grow older, think about what that means to you and what it meant to you as a child. Likely, those same qualities that come to mind are the same qualities of a good father during pregnancy!
Words to describe a good father during pregnancy are the same as the words to describe a good father at any other time. A Good father and husband:
Is Present
Be there for all of the special moments and celebrate the milestones with your wife as you would after the child is born. Be aware of when each trimester starts and ends. Listen when your wife tells you that you've reached a special milestone. Be there when the heartbeat is visible on ultrasound for the first time. The list goes on.
Is a Protector
Make sure you wife is always safe and protected while she is carrying your child in her womb. Offer to grab things of the top shelf for her, carry the laundry basket up and down the stairs for her, and offer to take the load off for her when she is overwhelmed.
Is a Provider
Be understanding when your wife is no longer willing or able to work at her job outside of the home anymore. In the late third trimester and of course in the fourth trimester, her body and her baby take priority over her position at work sometimes. She has gone through a lot. Your job is to support and provide for her and your baby when she is unable to do so for herself.
Is Respectful
Respect what your wife is giving you. She is sacrificing her body, her comfort, her time, and her normalcy in order to bring new life into your family. She is doing something for you that you will never be able to do for her in return. That deserves some serious respect. Respect the life of your unborn child and the woman whom is carrying it within her.
Is Patient
Pregnancy can be long. Recovery after pregnancy can feel equally as long. Sometimes what you remember your relationship to be like before pregnancy just isn't the same during and immediately after pregnancy. Every man and every relationship has their needs and desires but a good father and husband is patient with his wife as she experiences more discomfort that you will ever be able to comprehend.
Is Loving
A good father shows his love in his own way throughout pregnancy and fatherhood. Although you can show your love in many, many ways, you can start with telling your wife how much you appreciate her, how much you love her, and how excited you are about the arrival of your new bundle of joy.
Is Trustworthy
Thank God for trustworthy men! Every wife and child deserves to have a man in their life that they can trust wholeheartedly. Show your wife that you are trustworthy by listening to what she tells you, keeping your word, being there for her when she needs you and stepping up where you need to in order to make her pregnancy as smooth as possible.
How Dad-To-Be Can Step-Up During Pregnancy
Especially if this is your wife's first pregnancy, the emotions will be through the roof and there will be hills to climb in your relationship that you may have never expected. Physically and emotionally, your wife is going through trials that she has no idea how to overcome. She may express these internal battles through crying, exhaustion, confusion, and self-doubt.
Don't let your wife feel like she's doing this all alone. You can help, support and love your wife in so many new ways that you have't been able to before. Not to mention, you have your first opportunities to bond with your unborn child. Don't miss it!
Listen
Emotional support is the number one most important way that you can step it up during your wife's pregnancy. She may be experiencing things that she's never experienced before and emotions that she never knew she'd have. Be actively there for her when she wants to express her feelings – good and bad – to you throughout her pregnancy.
A pregnant woman might worry about things that you don't understand. She might think that everything is "the end of the world" at some points in her pregnancy even when you think they are "no big deal". In these moments, try to understand where she is coming from and comfort her without dismissing her feelings as just "pregnancy hormones".
Tell her how special she is
Pregnancy can bring up some serious insecurities in even the most confident woman. As her body changes in so many ways, she may be needing a lot more verbal confirmation from you that she is everything you could ever want in the mother of your children.
Tell her why you appreciate her. Tell her how beautiful she is and how sexy she looks to you even with a growing baby bump. Remind her about why you chose her and continue to choose her every day.
Gain some serious brownie points by thanking her for what she is doing for your family.
Show your enthusiasm
Show your baby mama how excited you are about this pregnancy. I can almost guarantee that she is thinking about her pregnancy and this growing baby inside of her 100% of the time. It is a constant in her mind and whether she is nervous, scared, or thrilled, she is all-in. Show her that you are all-in too. Show her that you are eager to get to know this baby, eager to be by her side through it all, and eager to support her every step of the way.
Get Educated
Get your hands on some great pregnancy books for dads. No one wants to be completely oblivious when it comes to one of the biggest responsibilities of your life. Make sure you understand what your role is in your family and what is expected of you. Not only do you want to know what your wife and child expects of you, but what you expect from yourself. What kind of dad do you want to be and how do you get there? Read up, daddy!
Cook
Sometimes pregnancy fatigue is so real that you can't even stand long enough to cook a decent meal for yourself…let alone your whole family if you have other kids. Taking cooking off of your wife's plate can be a huge relief for her.
Every once in a while, ask her what she's craving or just surprise her with her favorite home cooked meal or even her favorite take-out. The bottom line is that food is the way to your pregnant wife's heart more times than not.
Help with the housework
If you can pick up the slack here and there for your girl while she is pregnant, you will be making a huge difference in her stress level.
In the first trimester, it is hard to keep track of household chores or normal every day responsibilities that she's used to because she's so tired and sick. In the second and especially the third trimester, her belly is growing, her body is changing, she has a more difficult time catching her breath, and there are things that she can't (and shouldn't) do on her own anymore.
You can help by taking on some of her responsibilities as your own without her asking. You can take the older kids out of the house to help her rest, and you can make sure things are in order for her so that she doesn't have to scramble to keep her life together during this difficult transition into new motherhood.
Go to all of her appointments
Admittedly, not all of her appointments are critical or monumental in her pregnancy. Sometimes all it is is a blood pressure check and a quick measurement. But if it is important to her that you are there as moral support, then you should be there for her.
Ask her when her appointments are. Ask her if she wants you to come. BE THERE for her when she needs you to be. She just wants to know that you are involved in this pregnancy, she is not alone, and you want to be a big part of this baby's life right from the start.
Help her relax
Relaxation is top priority for many pregnant women. All a girl really wants when growing a human is to take a load off every once in a while. You can help her do that by running a bubble bath for her, give her a foot rub, or even book a surprise spa day for her.
Every woman relaxes differently. Pay attention to what your woman wants and needs to decrease her anxiety and tension. If she needs a day in the house alone or a few hours to wander Target by herself, then that's what you can give her to help her relax her mind as much as possible.
Make her feel good about her new body
The physical changes women go through during pregnancy in order to accommodate a growing human aren't always easy. She may look like a million bucks to you, but she might not feel that way. Remind her that she's beautiful.
Another great way to help her feel good in her skin is to take her shopping for some new clothes that flatter her bump and make her feel comfortable. I know that when I was going through these changes for the first time with my first pregnancy, I had a mini meltdown about how nothing fit right and I didn't feel like myself when I looked in the mirror. My husband said, "ok, let's go shopping" and by the end of the day, I felt 100% better. Try it and see what a difference it can make.
One of my favorite places to shop for cute maternity clothes is this online store. Check out my favorites page to find out what my favorite pregnancy items are on Amazon and other online stores.
Attend birth courses together
Towards the end of the second trimester and the beginning of the third trimester, your wife might be interested in getting educated about labor and birth. She might sign up for birth classes at the local hospital or she might purchase an online birth course. Either way, you should be a part of the process.
If she is planning on attending in-person birth classes, you should go with her to every single class! You need to be involved in every way so that she doesn't feel alone when going into the scariest moments of her life so far. She wants to know that you're there for her and that you will be supporting her through every step of the process.
These classes are not only essential for a pregnant woman, but essential for a first time dad going through this himself. You'll learn what you can do to help her through the pain, what you can do in the first moments of your child's life, and what you can do to make your family top priority throughout this experience.
I highly recommend "Birth It Up" by Liesel at Labor Teen. Check out this online labor and birth course here!
Get involved in the birth plan
Some of the best birth experiences that I have had with women and their partners involved their husbands being actively involved in her labor. In order to know what kind of birth she wants and what kind of labor she hopes for, you need to ask ahead of time. Trying to find out what your wife wants when she is deep in the throws of active labor is not going to work out well for you.
Towards the end of her third trimester, she'll likely be making decisions about what she wants this experience to be like. Help her work through her options. Ask her what she wants. Talk to her about what she expects from you. When you both figure out what your birth plan will look like, make sure you understand it backwards and forwards so that you can be there for her in a way that no one else can.
When it comes time, you might have to be her advocate in the hospital and express her needs to her nurse when she is unable to speak through her contractions.
Help her with her pregnancy journal
If your mama-to-be doesn't have a pregnancy journal to document her pregnancy in…get her one! The two of you can fill it out together and document all of the fun, exciting, or difficult moments throughout this experience and be able to look back on it together.
A pregnancy journal is an essential part of every pregnancy. Sometimes pregnancy and new motherhood can put you into a fog. Without a journal to help you remember the details, you forget so much! Check out The Ultimate Pregnancy Preparation Journal Here to get your hands on a pregnancy journal, pregnancy planner, and pregnancy workbook all in one.
Make a plan
Before bringing a baby into your life, you're going to need to talk through some of the logistics.
It's important that you talk about finances when it comes to having a baby. How much time off work will the two of you be taking? Will there be a period of time when you won't have the income that you're used to? What's your back up plan?
Talk about parenting decisions that you will come across early in the child's life. How do you both feel about vaccinations? Where will the baby sleep? What are the feeding methods that your wife desires for the baby? Will your son be circumcised?
Don't assume you are both on the same page when it comes to these decisions. Talk them out before you bring the baby into the world together.
Take her on a date
Don't forget who the two of you were prior to parenthood. Nurture your relationship with date nights, random flowers, sweet texts, and extra cuddles. You're about to be consumed by a newborn baby. Make sure that you take advantage of any time alone together while you still can. It doesn't have to be anything fancy – just enough to show her that your relationship as a couple is still just as important with a baby on the way as it was when it was just the two of you.
The Expectant Father
Solidify your role as a father in your family as soon as you find out that you have a baby brewing. Avoid the feelings of alienation and cluelessness and master feeling like you are an essential part of this baby's life RIGHT NOW.
If you are a soon to be dad reading this right now, I know that you have the qualities of a good father and husband. Good luck and keep reading. I've got more posts just for you below.

Tell me what you think the qualities of a good father during pregnancy are! Leave your thoughts in the comment section below!
What To Read Next: