Labor and Delivery interventions can be intimidating. If you've ever heard of the cascade of interventions, which we will go over in this post, you might be looking for ways to avoid labor interventions as much as possible. If you're goal is having the best birth experience possible, I am going to help you get there. Understanding labor and delivery interventions will help you decide when they are appropriate and when they should be avoided.
Please note: The views on this website are personal opinions only and do not represent the opinions or policies of any provider or institution that I am affiliated with. I am not giving medical advice. Information on this website is not intended to diagnose, or treat any form of any disease. This article is for informational and entertainment purposes only. I am only telling you what my experiences are. Please refer to my Disclaimer Page for more information
This post may contain affiliate links. Learn more here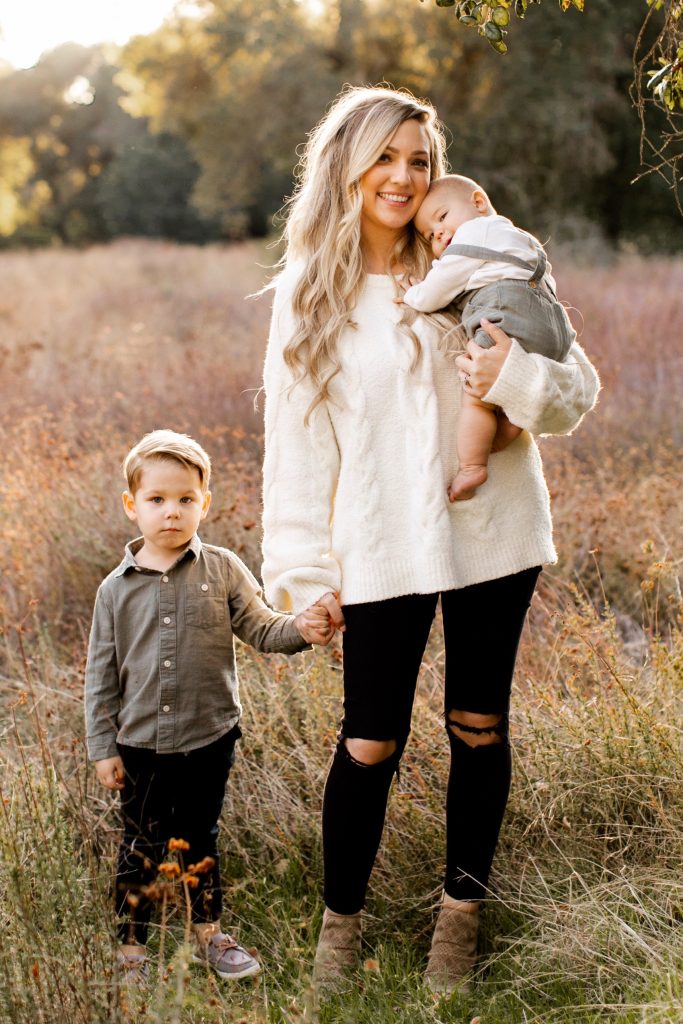 Labor and Delivery Interventions
The first and most important thing that you need to remember when considering labor and delivery interventions is that no one invented labor. Labor and birth is not a medical condition, it's not one-size-fits-all, and it does not fit into a mold.
Although it might seem like there is no harm in moving things along with a few quick interventions in labor and delivery, the fact of the matter is that many labor and delivery interventions lead to more risk.
On the other hand, some people come into the hospital with, literally, a list of demands like "No IV, No cervical exams, No fetal monitoring unless baby is in distress, No C-section unless my life is in grave danger." This isn't the safest option either.
If you think about it, would you really want that? Would you want your health care team to be 100% passive and wait until you life is literally in jeopardy and then do everything they can to save you and your baby?
There is definitely a grey area that you is the safest place to be. The best way to get to that grey area? Find out what labor interventions are, what they are used for, and why you might or might not want to avoid them depending on your specific situation.
Listen, end goal is to go home with a healthy newborn and a healthy body. The end goal is not to rigidly stick to "Plan A" if that means your putting your precious baby at risk, right? Weigh the importance of your actions and desires.
Remember, not all labor and delivery interventions are bad and not all interventions are necessary. Each birth is it's own little mystery to figure out as you go.
IV Therapy
An IV is a small plastic catheter placed in your vein to give access to your blood stream in case we need to give medications, fluids, or blood products.
Simply having an IV placed does not mean that you are receiving anything through it. It's simply an access point in case you do need to receive something. You will need an IV placed prior to receiving any of the following labor and delivery interventions:
Narcotic pain relief in labor
An Epidural
IV hydration for the purpose of intrauterine resuscitation
Fluid replacement in case of decline in maternal well-being
C-section (including an emergency)
Blood products (in case of hemorrhage)
Placing an IV is important. An IV placement does not mean that you will be necessarily receiving medications, fluids, or anything else through it. An IV is a safety precaution that is routinely done in labor and delivery to save precious minutes in case of an unexpected emergency. Saving time placing an IV can be the difference between a good or bad outcome for your baby in case of an emergency.
The last thing you want is to be in an emergent situation and have to have your nurses scramble to hurry up and get an IV in you in order to save you and your baby's life. If you have he IV ready to go, emergency situations will be much more smooth.
Limited Oral Intake
Many hospitals have the policy in place that restricts oral intake for moms in labor.
This typically means that you are not allowed to eat solid foods once you are admitted. You'll probably be restricted to clear liquids only.
The logic behind this restriction is this:
In case you require surgery (such as an emergency c-section), your stomach should be empty. If you have ever had surgery before, then you might remember that you had instructions not to eat or drink anything after midnight prior to your surgery. They give you these instructions because it is unsafe to have food or heavy liquids in your stomach when you go to sleep for surgery. This can lead to "aspiration" where you inhale the contents of your stomach. This can be a serious and even deadly complication of surgery.
So what does this have to do with you? Hopefully nothing. The goal is that you will not require surgery and that even if you did, that you would not be put to sleep.
But even the small possibility that you might end up in the OR has made it so that providers are extra-careful to prevent these serious complications from happening.
If you are a low-risk, healthy mom, the best thing that you can do is to eat small bites of food and light snacks while you labor at home.
Those small snacks and light bites will do wonders in keeping you energized in labor without risking weighing you down, making you nauseous, or putting you at risk for very serious surgery complications in case of an emergency.
Pro-tip: Bring snacks such as jolly ranchers, lemonade, popsicles, jello, or other "clear liquid" snacks to have while you labor on a restricted diet.
Cervical Exams
Cervical exams are no fun, right? No one really loves a good cervical exam on admission to the hospital.
Unfortunately, though, the health care team cannot tell if you're in labor or if your labor is progressing just by looking at you (well, sometimes we can 😉). You are going to need at least a couple of cervical exams throughout your hospital birth.
Although certain cervical exams are necessary, there are also a number of times when cervical exams are not.
Understandably, you'll need a cervical exam in order to be admitted to the hospital. This is labor and delivery, after all. You and your team is going to want to know whether or not you're in labor and how far along you are when you get there.
After that, the policy in many hospitals is to routinely check the cervix every 2-3 hours to assess cervical change and determine whether or not you need to be augmented in order to progress your labor in an "acceptable" amount of time.
As long as you and baby are doing fine, it is appropriate to talk to your team about only getting cervical exams when:
Something changes, ie you're starting to feel pressure, your pain has significantly increased or decreased, your contraction pattern has changed drastically, or your baby's heart rate is non-reassuring.
You request pain medication
Cervical exams seem innocent enough but like all labor and delivery interventions, they have risk. Every time something enters your vagina during labor (especially if you're water is broken), you put yourself at more risk for infection. Also, if you water is not broken, cervical exams can unintentionally break the bag of water. Keeping hands out as much as possible (within reason) is a good thing to bring up to your provider.
AROM
AROM = Artificial Rupture of Membranes. Aka, breaking your water.
Did you know that you never actually need to artificially break your bag of water?
Many people come into the hospital with the belief that if your water bag is intact, that you will not go into labor or that your labor will not continue to progress. That's actually quite false.
Although a broken bag of water can be the trick in getting things to move quicker, it isn't a necessary intervention most of the time.
In contrast, the bag of water is your best friend in labor. Keeping the bag intact keeps water around the baby and therefore keeps baby happy, cushions the umbilical cord, keeps baby comfortable, helps prevent infection and even provides some pain management for you.
Once your water is broken, you are subjected to a few things that aren't ideal such as:
The umbilical cord can slip through the cervix. This is called a "prolapsed cord" and is an emergency that requires immediate cesarean section.
The umbilical cord can get compressed between the wall of the uterus and part of the baby's body. This prevents blood flow to the baby and can cause fetal distress.
Every time your nurse or provider checks your cervix, there is no barrier protecting you from possible infection.
The baby's head is pressed directly on your cervix, creating a more intense labor experience and more pain.
Although these things can be scary, AROM is not always a bad idea either.
If your labor is stalled and you need that last ditch effort to progress your labor, AROM can do the trick.
When you're in the end stages of labor and you're just about to push, breaking the bag can bring baby lower and give you less pushing time
It allows for possible internal fetal monitoring.
If your baby is in distress, breaking the bag of water allows you team to evaluate the water and determine whether or not the baby pooped inside, indicating fetal stress.
Pain Management
Pop quiz: Who is pain management in labor for?
Answer: Everyone!
Do you want to go completely unmedicated during your labor and birth? Awesome! I did too! You can do it, and I 100% believe in you.
But that certainly does not mean that you don't need to consider pain management for your labor.
Pain medications are not the only way to manage your pain in labor. If you don't want pain medications, you'll need to have a plan as to how you will be managing your pain on your own.
Remember, telling your nurse that your pain is 10/10 is not going to make your pain go away. If you do not want medical intervention to ease your labor pain, there is very little that your nurse can do to help.
In order to avoid pain medication in labor, you're going to need to create an action plan for yourself. Don't worry, there are plenty of options when it comes to managing pain without pain medications. The trick is to know how to employ them.
Keep in mind, if you don't have a concrete plan as to how you will manage your labor pain on your own, the sweeter those pain medications will look. So in order to avoid narcotic pain relief or epidural, try these natural pain relief techniques with your labor support person:
Massage
Counter pressure
Hot/Cold application
Water therapy
Just hoping that your high pain tolerance will get you through the pain of labor might not cut it. That plan ultimately might just lead to a screaming, flailing, miserable mommy too tired to hold her baby after birth.
Practice your techniques during your pregnancy before labor starts. Don't wait until labor to find out that it's actually just as painful as everyone says it is.
Epidural
An epidural is one of the most common labor and delivery interventions in western culture. I truly understand why.
Although I had a completely unmedicated birth with my second son, I had an epidural during my labor with my first son.
Epidurals can be incredible for many reasons such as:
Pain Relief – an epidural will give you more pain relief than any other pain management technique. For some lucky women, it takes the pain away all together.
Rest – many moms end up with an epidural out of pure exhaustion. They find that although they planned on going unmedicated, labor was long and more exhausting than they had anticipated. Epidurals are often a saving grace when all mom needed was a nap prior to pushing.
Relaxation – Sometimes epidurals assist moms to relax their pelvis enough to assist in dilation and fetal descent. When you're so tense during your contractions that you cannot relax, sometimes an epidural does the trick to relax you enough to assist your progression.
But of course, just like any labor and delivery intervention, epidurals have risks such as:
Stalling your labor – sometimes that relaxation ends up stalling labor instead of progressing it. If your labor stalls, you'll likely need augmentation.
The cascade of interventions – with an epidural comes a cascade of interventions that you may have been trying to avoid. An epidural requires fluid boluses, specific positioning, restricted movement, a Foley catheter, and more.
Fever – Sometimes having an epidural can lead to a fever which then in turn leads to more interventions.
Inability to feel how, when, or where to push – When your body is numb from the waist down, you'll have a harder time understanding how to push and it may take you significantly longer to birth your baby.
Fetal Monitoring
Fetal monitoring is when you get strapped to a monitor that records your baby's heart rate and your uterine activity.
These monitors are helpful in understanding what your labor pattern is and how your baby is reacting to that labor pattern.
Many hospitals and providers opt for continuous fetal monitoring for everyone. Although this is standard, it's far from necessary.
As I mentioned earlier, labor and birth is not a medical condition that requires intervention for everyone. Labor and birth is a natural process. Being continuously monitored in labor is typically unnecessary if you and baby show no signs of distress or compromised health on initial assessment.
You have options when it comes to fetal monitoring. Make sure you talk to your provider at your next prenatal appointment and ask them about their policy on intermittent fetal monitoring as apposed to continuous.
When asked, many providers will allow intermittent monitoring for healthy women with healthy babies and low risk labors. If that describes you, then you may benefit from:
More freedom in labor
The ability to get out of bed and move around uninhibited
The freedom to take a shower during labor
Freedom to change positions in bed without having the monitors constantly adjusted
Although intermittent monitoring sounds lovely, extended monitoring may be necessary if:
Your baby looks to be in distress on initial assessment
Your vital signs are unstable
You are receiving medications in labor
You're bleeding
C-Section
C-sections are life savors–literally. C-sections get a bad rap because many women view them as the result of you somehow "failing" at childbirth. By no stretch of the imagination is this the truth. Cesarean sections are an alternative form of childbirth that can be equally as empowering and incredible as a vaginal birth when it is necessary and life-saving.
That being said, I understand the desire to avoid them as much as possible. Your health care team wants to avoid them just as much as you do. We also want to avoid you being disappointed, hurt, angry, or traumatized. Trust me. We want everything to go your way…safely.
C-sections are major abdominal surgery, carry their own risks, and result in more recovery time and pain than vaginal births.
If your provider is recommending a c-section for you, they are likely concerned that your outcome will be bad if your pregnancy continues any longer in the condition that you are in.
In order to be confident in your decision to move forward with a C-section, it's important to make sure you've asked questions and have an understanding of what is happening that is enough indication that it is unsafe for you to deliver vaginally.
Induction & Augmentation
First things first, what's the difference between induction and augmentation in labor?
Induction is basically when you go into the hospital to have your labor started and managed until your baby is born.
Augmentation on the other hand, is when you go into the hospital already in labor or with your water broken and we have to assist what has already started in order for your labor to progress.
Induction is very common and just like C-sections, can be life-saving for many women and babies.
Although it is an incredible option that we have, it is not for everyone.
Getting induced or augmented has it's risks. Induction is a labor and delivery intervention that should be discussed at length with your provider during a sit-down conversation involving questions and answers on both ends. It's not something that should be casually mentioned on their way out the door.
Unfortunately, induction is often the beginning of the cascade of interventions and can be the beginning of the end of your birth plan.
When your provider is suggesting induction or augmentation methods for you, ask questions that help you understand the reason why it's necessary, the options that you have if you do not want to move forward with these interventions, and the risk that you take either way.
If you and baby are healthy and you hope to avoid induction and augmentation all together, the best place for you to be is at home while in early labor.
Episiotomy
An episiotomy is when your provider makes a cut through your perineum in order to make more room for your baby to be born.
Thankfully, episiotomies are not routine care anymore and are mostly reserved for situations where they are truly needed.
It is now common knowledge that naturally tearing in general has easier healing and better outcomes for mom, so episiotomies are happily avoided most of the time.
But let's not forget that like most labor and delivery interventions, there is room for them in certain situations.
If you don't want an episiotomy, it is important that you understand what situations that you might change your mind. I say this because although I agree that tearing naturally is usually the better route, there are definitely situations where I would prefer being snipped than the alternative.
If your provider is offering an episiotomy, ask for a quick run down of what is going on. If your provider tells you that your baby's heart rate has been down for a few minutes and your pushing efforts do not seem to be enough to get the baby out immediately and your baby might have a bad outcome, I think that an episiotomy is a better option than having a distressed or oxygen deprived baby.
Another situation where episiotomy might be a better option than the alternative is if your provider predicts that allowing you to tear may result in a third or fourth degree laceration based on his assessment of your perineum in the moment. Trust me, an episiotomy is an easier recovery than an advanced tear into your rectum.
Weigh your options, and as always, make decisions based on your current situation.
Control Your Labor Experience
You are in control of many things in labor and delivery. Other things just require a conversation with your provider. Talk to your nurse, ask questions, and when interventions are suggested, instead of refusing because it's not part of your plan, ask why!
If there are interventions that are brought up during labor, initiate a discussion with your provider to talk about risks, benefits, and other options if applicable.
Mama, this baby's birth is a once in a lifetime experience. Literally. You will never be able to go back and have a re-do of this baby's birth. Make it count. Make sure that you are doing everything you can to take control and have the birth that you deserve.
In order to get there, here is some advice from me, a labor and delivery nurse and mama x 2:
Have an Understanding Around Labor & Birth
Fear of labor and birth is the enemy of an empowered birth. Fear can cause your interpretation of labor pain to be more intense, it can stall labor, and cloud your thoughts.
Having an understanding about birth and deeply believing that you are capable will be the best thing that you can do to better your birth experience. The confidence that comes with birth education will help you trust your body, your ability, and your team to do what it needs to do to get you the result that you want.
Take a Childbirth Class
I am always blown away at the number of women who come into the labor and delivery room with no prenatal education under their belt. It saddens me because when people don't prepare ahead of time, they often have more fear, more apprehension, and less confidence in themselves and their team.
My wish for you is that you enroll in a prenatal birth course that will guide you through everything that you need to know to get yourself in the right mindset to have the birth that you've been dreaming of.
The Loving Your Labor Academy is an online prenatal birth course that you can take at your own pace, in your own time, in the comfort of your own home.
In the course you will:
Learn about the labor and birth process
Get advice from two moms that have 8 births between them
Get pro-tips from two experienced labor and delivery nurses.
Gain the confidence to believe in your ability and cast out fear
Overcome the unknown by gaining knowledge
Join Me in the…
Loving Your Labor Academy
The online resource to have the birth you've always wanted
Write a Birth Plan
A birth plan is a positive way to envision the birth that you want and plan out the actions that you'll take in order to reach your goals.
Birth is unpredictable. You will not be able to predict exactly what is going to happen, how your labor will unfold, or what labor and delivery interventions will be needed.
Even though you cannot plan out exactly how your birth is going to happen, writing out what you hope to experience and hope to avoid is a way to help you stay on track and remind yourself of the course that you wanted to take.
Not to mention it can be a great conversation starter with health care team. Trust me, you want your nurse to get to know you on a level that not many people do. A really good birth plan is a great way to do that!
Cascade of Interventions
As we have discussed, there is a time and a place for most labor and delivery interventions. They absolutely can and do save lives. But that is not to say that they are without risk.
The cascade of interventions is when you accept one small intervention that leads to another small intervention that leads to a bigger intervention, which leads to a risky intervention, which leads to another intervention that you were hoping to avoid.
An example of the cascade of interventions is this:
You get admitted to the hospital for labor and your nurse offers a [IV bolus of fluid] to hydrate you
The excessive, rapid IV fluid intake has done it's job to hydrate you but has diluted your blood of natural oxytocin and therefore your contractions have slowed down. Your labor has "stalled".
You are no longer contracting as much as you were before so your provider suggests [Pitocin to augment your labor].
The Pitocin results in artificially enhanced, intensely painful contractions. You [opt for an epidural] to manage the pain.
The epidural works and you're comfortable. But your baby is showing signs of distress after epidural placement.
In order to accurately monitor the baby's heart rate, your provider [breaks your water] to place internal fetal monitors.
After hours of laboring in the bed and [multiple cervical exams], you have developed an infection. You're now put on a clock because you're water is broken and you have a fever.
You make it to completely dilated and your ready to push. But being in bed for hours has not allowed baby to rotate appropriately and is in a less than optimal position for delivery.
The epidural is dulling your sensations and you push for hours without progress.
Due to the fever, the malposition of baby, and your inability to push the baby out in time, you have a c-section.
So, this is a very-possible but extreme version of the cascade of interventions. By no means am I saying that one will lead to the other. Or that if you get an IV bolus of fluid that you will ultimately end up with a C-section. Not at all. This is just one example that could have gone a million other ways.
Understanding that one labor intervention often does lead to another is extremely important when managing your options in labor.
Refusing Interventions During Labor
I have good news for you.
You have the right to refuse interventions during labor and birth.
Anything that is offered to you in labor can be refused or postponed.
I want you to have this knowledge and use it wisely. It's never smart to refuse an intervention just because you can. You CAN refuse an IV. You CAN refuse fetal monitoring. Ultimately, you CAN refuse anything you want. What I want you to do is understand why you would refuse them. You need to have an understanding around what interventions are, what they mean, why they are used, and why you might want to refuse them.
Labor Interventions
Every mama-to-be dreams of their baby's birth in anticipation. What your dream looks like is going to be vastly different than any other woman's dream. But what we all have in common is that we want to have the best birth experience possible. We all want to bring our baby into the world feeling empowered, strong, and capable.
You can have exactly that, mama. You really can. I believe in you. Do you?
Do you have labor and delivery interventions that you would like to avoid? Let me know in the comments!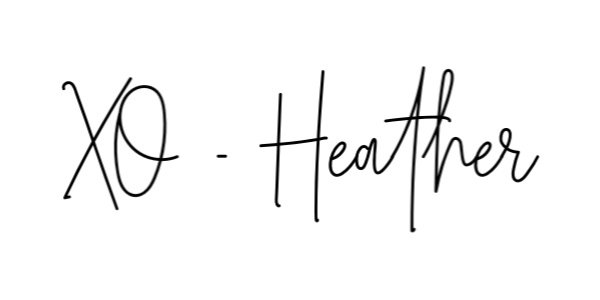 What To Read Next: