You've got questions about breastfeeding, right? You're not alone, mama. In this post, I am going to answer the most common breastfeeding questions nursing moms are asking all over the world.
When I talk to my patients in labor and delivery, I always ask my own breastfeeding questions. Will you be breastfeeding? Have you breastfed before? If so, for how long? When and why did you stop? What are your breastfeeding goals?
Yeah, I have my own questions surrounding breastfeeding but the questions that nursing moms are asking are a whole lot more interesting. The most interesting thing about them is that everyone has the same questions.
If everyone is asking the same breastfeeding questions over and over again, I'll take that as a sign that we all need some serious breastfeeding education and we aren't getting it from our providers during pregnancy.
It's ok to feel like you have no idea what you're doing. It's ok to feel like this is hard and you're not sure if you're doing any of it right. I assure you, it's going to get better. Especially if you get your breastfeeding questions answered.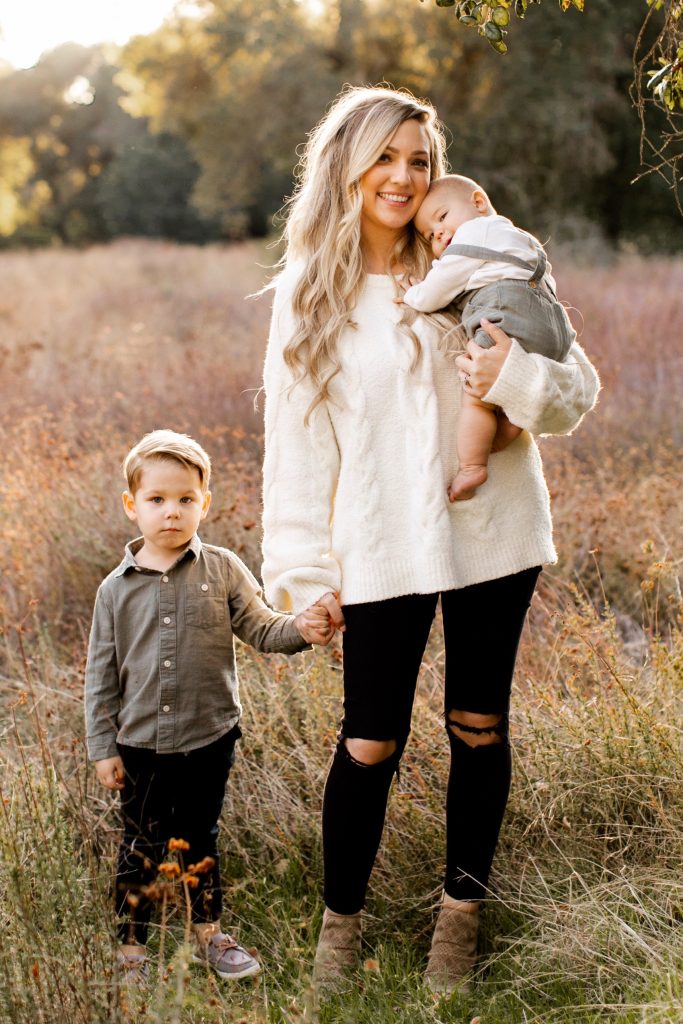 Breastfeeding Questions
Have you ever felt like you have a question but you're too embarrassed to ask? Like you're somehow supposed to just know the answer? I feel like moms get this feeling a lot. There is this notion that moms are just supposed to have this "gut feeling" or maternal super-power that provides all of the answers to us.
Instead, though, if we don't ask questions then we typically don't get the answers.
That's why I want to go ahead and answer all of the breastfeeding questions that nursing moms are asking for you so that you can reach your breastfeeding goals without feeling defeated or alone in the process. I've got you, girl.
Before we even get started, go ahead and download your free guide with my 40 Brilliant Breastfeeding Secrets tucked inside.
Please note: The views on this website are personal opinions only and do not represent the opinions or policies of any provider or institution that I am affiliated with. I am not giving medical advice. Information on this website is not intended to diagnose, or treat any form of any disease. This article is for informational and entertainment purposes only. I am only telling you what my experiences are. Please refer to my Disclaimer Page for more information
This post may contain affiliate links. Learn more here
#1. For how long should I breastfeed my baby?
This first one is one of those breastfeeding questions that you really do have to answer for yourself. I'll give you a little guidance but in the end, it's completely up to you.
Breastfeeding has a myriad of benefits for you and your baby.
The American Academy of Pediatrics recommends exclusive breastfeeding for six months and continuing to breastfeed for twelve. For your baby to get all of the possible benefits from your milk, these should be your goals.
What's important to remember though, is that your breastfeeding goals are set by you and you alone. If you realize that you are no longer enjoying breastfeeding and you no longer wish to continue, that's a sign that it's time to start weaning.
On the other hand, there is no need to wean as soon as you celebrate your baby's first birthday. If prolonged breastfeeding makes you happy and your baby has no desire to self-wean, you can safely continue to breastfeed your toddler.
Pro Tip: I always tell my new mommies to set small, achievable goals with their larger goal in mind. When you first start breastfeeding, one year sounds like an eternity away. Instead of looking forward to a solid year of breastfeeding when your newborn is till making your nipples bleed, you should set small goals that can make you feel accomplished. Once you reach those goals, you'll have the motivation to keep going.
#2. How often should I feed my baby?
When you deliver your baby, your nurses and pediatrician will tell you that you should expect to feed your baby every 2-3 hours. The reality is a bit different.
As your baby learns to nurse and your body tries to figure out how much milk to make, your baby will probably want to nurse a lot more frequently than that.
The best thing that you should do to benefit your breastfeeding venture is to nurse on demand. That means that whenever your baby shows hunger signs or shows interest in nursing, you should offer the breast.
#3. What is cluster feeding?
You'll know your baby is cluster feeding when it happens. Cluster-feeding cannot be ignored. When your baby suddenly starts to demand food significantly more often than they were doing yesterday or last week, you're probably cluster-feeding.
Your baby can cluster-feed for days at a time before it goes back to your normal routine. They might want to nurse every hour or even seem to constantly be on the breast. This is normal and expected at certain intervals, especially during growth spurts.
You may even intentionally cluster feed in the evenings to tank up your baby before his longest stretch of sleep at bedtime.
Typically though, cluster-feeding will be a thing of the past by the time your baby is about 6 months old.
#4. Do I measure the time between feedings from the beginning or the end of the first feeding?
If your pediatrician has told you that you should be feeding your new baby every two to three hours, what she means is that from the start of one feeding to the start of the next, it should be approximately 2-3 hours.
At first, when your baby is just learning how to nurse, it may seem like your baby takes an hour to nurse and then you're free for about an hour before your baby wants to nurse again. Well, yeah. That happens in the beginning. That technically makes for a two hour time block between feeds.
Take heart, it won't last forever. In just a few weeks, your baby will take 20-30 minutes to eat. In a few months they will become even more efficient.
#5. Should I wake up my baby to nurse?
During the day, your baby should be eating every 2-3 hours. But at night? Are you expected to wake them that often throughout the night? Well, when you first bring your baby home, you should be feeding your baby at least every 4 hours in the middle of the night.
Once your doctor lets you know that your baby has established a good weight gain pattern (which is typically at least 4 ounces per week), you can stop waking baby to eat and trust that his own wake-sleep pattern will foster enough opportunity for nutrition.
#6. How do I know if my baby is getting enough to eat?
This is definitely one of the most frequently asked breastfeeding questions that I get. It's a good question, really. We all want to make sure that our babies are getting enough from us at all times.
You will know that your baby is getting enough to eat if your baby is having enough pee diapers every single day.
On the first day of life, your baby needs to have at least one wet diaper. On the second day, two wet diapers. The third day, three diapers. It will continue this way until you reach about 6 wet diapers a day by the sixth day of life. From then on out, you will hope to see 6-8 wet diapers every day.
Another sign that baby is getting enough to eat is if they settle and seem satisfied after each feeding. Even if they want to feed frequently throughout the day and night, as long as they seem satisfied after each feeding and are having enough wet diapers, you're good to go.
If you're ever concerned that your baby isn't getting enough to eat, call your pediatrician. They can help you weigh your baby and determine if they are gaining enough weight for their age.
#7. Is the baby supposed to eat from both breasts at every feeding?
Especially in the beginning, you should be offering both breasts to your baby at every feeding. If your baby takes both breasts, continue on this way. If your baby consistently refuses the second breast and is still having enough wet diapers per day, gaining weight, and feeling satisfied after feedings, then you can continue to just switch between breasts for each feeding.
Make sure that you continue to alternate your breasts each time. If you favor one breast over the other, that breast will have an over-supply and the other will struggle to keep up.
If your baby prefers to drink off of one breast at a time or two, it doesn't matter. They can continue to grow and thrive either way. The incredible thing about breastfeeding is that your breasts know how much milk to make and how much your baby needs. Isn't that amazing?
#8. Do I need to burp my breastfed baby?
Yep! Even breastfed babies can swallow air when sucking. If they swallow air and don't get it up as a burp, it might causes painful gas, colic, poor sleeping habits, fussiness, and even infant acid reflux.
#9. My baby's poop is a weird color. Is it normal?
Baby's poop is a strange phenomenon. Normal newborn poop can be brown, light yellow, seedy mustard yellow, orange, and even green. The variations in baby poop depend on what your baby is getting in his/her breastmilk.
If your baby is getting mostly fore-milk or mostly hind milk, your baby's poop will be different. As your baby grows older, your baby's poop color will change too.
My advice to you at this point is to stop fixating on the color of your baby's poop. Unless your baby is having chalky white, thick black, or red poop, you probably don't need to worry about the color.
White, black, or red poop requires a doctor's visit. Any other shade of yellow, orange or green will change day to day.
#10. Do I have to "pump and dump" if I have a drink?
Actually, although alcohol does pass into your breastmilk, it only does so in tiny amounts. Once you have your drink, your blood alcohol level (and therefore your milk alcohol level) will peak 30-60 minutes later and remain in breastmilk for about 2-3 hours per drink.
Luckily, milk doesn't sit in your breasts waiting to be consumed by your baby. Your body produces milk on demand. If your breasts are feeling full while you're drinking, you'll need to express some milk in order to feel comfortable but you actually don't have to pump and dump the whole batch.
Once you no longer feel the effects of alcohol, you are then safe to breastfeed, even if you did not pump after you had your drink.
Pro Tip: Drinking alcohol can slow milk production. Drink sparingly if at all while nursing. One or two glasses of wine a week should be fine but if you're noticing a decline in milk production, holding off on the booze should be your first course of action.
#11. Is breastfeeding the key to losing the baby weight?
Breastfeeding burns anywhere between 500 and 850 calories a day. As you continuously make milk, your metabolism is on over-drive day and night. Because of this, exclusively breastfeeding might just be the key to bouncing back.
That being said, what comes with a metabolism on over-drive? Hunger.
Although breastfeeding burns calories, it also makes you ferociously hungry. You might notice that when you you're hungry, you're starving. The best thing that you can do to create a balance here is to eat high quality snacks that are nutrient dense and free of complex carbs.
If you're like many new moms, you'll notice that no matter what you do or how conscious you are about what you eat, you quickly lose weight in the beginning of your breastfeeding journey and then you hit a plateau when you still have weight to lose.
Don't get discouraged when breastfeeding isn't the magic pill that helps you lose all of your baby weight. It really is a different journey for everyone. Stay healthy and respect your body for doing the incredible job of creating life and then continuing to sustain it long after the baby is born. Your body is truly incredible.
#12. Does what I eat affect my breastmilk?
Breastmilk is so incredible. No matter what you eat, your breastmilk is still the absolute best nutrition that you can possibly provide for your baby. Believe it or not, you can still have caffeine in moderation, have a glass of wine over the weekend, and indulge on the delicious empty calories of a donut when you have a craving. You're not going to ruin your breast milk.
But to answer your question, yes. What you eat does affect your breastmilk. If your baby is having a reaction to your breastmilk, you can alter your diet to create an even better version of the best.
Something to consider about your diet while breastfeeding is that if you are depleted of certain nutrients, it will be your body that suffers. Not your milk. Your body will continue to make nutrient-dense breastmilk at the expense of your own health. Staying healthy and maintaining a healthy diet is important for you and your baby.
#13. How many additional calories should I consume while breastfeeding?
The best way to know that you're getting enough to eat in order to produce quality breastmilk for your new baby is to eat when your hungry and stop eating when you feel satisfied.
You shouldn't be dieting while breastfeeding but you should certainly be conscious about making good decisions for yourself and the quality of your milk.
Listen, I don't recommend counting calories or eating an extra serving just because you're breastfeeding. Instead, eat when you're hungry, have a snack when you have a craving, and make sure you are always well-hydrated.
#14. How will I know if I have mastitis?
Symptoms of mastitis are very similar to the flu. If you're experiencing fever, sweats, soreness, fatigue, and hot, red, painful breasts, you might have mastitis.
Mastitis is different from engorgement or a clogged duct. Engorgement is when your breasts are so full that they feel hard, heavy, and uncomfortable. The solution to engorgement is to simply express milk either by nursing or pumping. A clogged duct can be caused by engorgement that was not taken care of in a timely manner or if your baby is not completely emptying your breast during feedings. The cure? Breastfeeding and massaging the painful area. The more milk you pull from the area, the better.
Mastitis, on the other hand, is an infection that needs to be treated with antibiotics. If you have a painful, red area on your breast and are experiencing flu-like symptoms, call your doctor to see if you require treatment.
#15. Can I use a pacifier with my breastfed baby?
I understand that you might be worried about nipple confusion. That's understandable because you're working hard at breastfeeding and you don't want to mess anything up. I actually felt the same way with my first baby.
Here's what you need to know. If your baby has established breastfeeding, is gaining weight, and is nursing well, you don't typically need to worry about nipple confusion while using an occasional pacifier.
Of course, you will still want to allow your baby to nurse on demand, cluster feed, and even comfort nurse when it feels good to you and baby. You don't want to replace your breast with a pacifier every time you think the baby is fussy but "shouldn't be hungry yet". Instead, use a pacifier when you are trying to put the baby to sleep, soothing your baby when they are having a particularly fussy day, distract a baby while in the carseat, etc.
I am pro-pacifier all the way. I used a pacifier with my first son and it was a life-saver. When I had my second son, I tried my best to get him to take a pacifier but he just wasn't interested in anything but the boob.
If you think that your baby will benefit from a pacifier, go for it, mom.
#16. Why does breastfeeding hurt so much?
It always breaks my heart when women let me know that they could not breastfeed because breastfeeding hurt and therefore they couldn't continue.
Listen. I'm going to be real with you.
You might hear that if breastfeeding hurts, then you're doing it wrong. You might hear that if breastfeeding hurts, then you have a bad latch. It's possible that you've heard that every time you feel pain breastfeeding you should unlatch your baby and try again.
I'm sorry but these things are just not 100% true. Yes, if you have a bad latch, it needs to be corrected. No, breastfeeding shouldn't continue to be painful. Yes, breastfeeding should be enjoyable and laid-back.
But those things come with time and practice. I breastfed both of my babies until they turned one years old. I never had to supplement, and the only time I went to see a lactation consultant was during my hospital stay after birth.
So what, right? Well, I'm not perfect. I didn't have a perfect latch. I didn't enjoy breastfeeding in the beginning. And guess what? It hurt at first.
There were times when I breastfed my babies in the first couple of weeks that I was literally having toe-curling pain. I gritted my teeth and hardly could stand it.
Does that mean that I should have given up? Or that I should have supplemented until my nipples healed? No. Breastfeeding can hurt in the beginning because your nipples are trying to get used to being sucked on 24/7. Your baby is still learning how to latch and suckle in the most efficient way.
It's a learning curve. It won't last forever. You will both get better with time, education, and help. Reach out to lactation specialists if you have symptoms of a bad latch. Just remember, you can do this. It doesn't have to start perfect to end perfect. You've got this.
#17. Breastfeeding is so hard. Will it ever get easier?
Breastfeeding can feel like a challenge for many women, especially within the first six weeks of life.
During the early weeks, your baby is learning how to latch and you are trying to get used to having suction applied to your nipples around the clock. It can be so irritating and uncomfortable that you consider stopping breastfeeding your baby all together.
Fortunately, it does get better and you don't have to quit breastfeeding because it's difficult in the early weeks. Most discomfort while nursing will go away after the first few weeks.
The pain isn't the only thing that's hard though, is it?
Breastfeeding is also difficult because of convenience, lack of sleep, confusion as to whether or not your baby is getting enough or if your baby is sensitive to your milk.
The answer, regardless of the challenge, is almost always yes. It gets easier. You will get through this and overcome your obstacles if you stay persistent, get help, and believe in yourself.
Pro Tip: Of the women who give up on breastfeeding before they reach their breastfeeding goals, most of them give up within the first six weeks. If you can make it through the first six weeks of breastfeeding exclusively, you are much more likely to make it all the way to your goals.
Bonus: Am I a bad mom if I formula feed?
Listen, mama. Really, listen. It's important that your baby is fed, taken care of, loved, and nurtured by you. If you give your baby formula because your baby isn't gaining weight, you need a break, breastfeeding isn't bringing you joy, or you're experiencing a lot of anxiety over exclusively breastfeeding, it is 100% ok to give your baby formula.
You are not a bad mom if you give your baby formula. Many moms who choose to formula feed have extreme guilt over the decision. I don't want that to be you. You have your reasons for formula feeding and your reasons are valid.
Even if you get all of your breastfeeding questions answered, breastfeeding can be stressful, overwhelming, difficult, and even painful. If you find yourself resenting breastfeeding or having a hard time coping with the postpartum period, please, give yourself grace and STOP feeling like a bad mom. You're an amazing mother whether you breastfeed or formula feed.
Questions About Breastfeeding
I hope that the burning breastfeeding questions in your mind have been answered. These are important questions to get answers to before you even begin nursing. Remember, every journey is different. If you have the desire to breastfeed your baby, I absolutely believe that you will succeed. I wish you all the best in your journey, mama.
Breastfeeding truly is a labor of love and I am proud of you for making the choice to try.
Do you have more breastfeeding questions? Ask them in the comments below!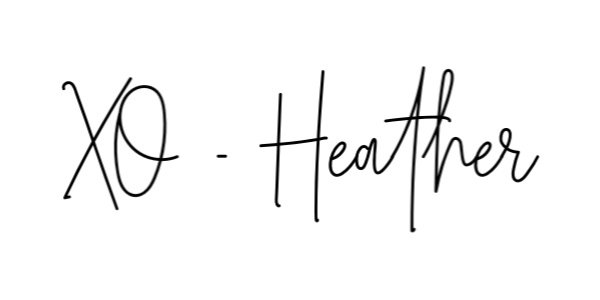 What To Read Next: