20 Questions That New Moms Ask Themselves in the First Year
Are you questioning every move that you make as a new mama? Oh good, that makes you human. You're probably asking the same questions that new moms ask themselves all of the time when taking care of a new baby.
Just like you, before I had my first child, I tried to prepare myself as best as I could. I read baby books, I downloaded the right apps, I took the right courses, and I listened to quality advice. But still, there were times when I was constantly questioning everything.
You too? I thought so.
Here are 20 of the most common questions that new moms ask themselves when they are taking care of their new baby.
Questions That Every New Mom Has
When you're not the one going through it, it might seem like the concerns that new moms obsess over are trivial. People may believe that a mother's worries are nonsensical and unfounded. But when we are in the thick of it, these questions can consume us. Am I right?
Being a new mother is a full-time job on steroids. Everything you do, everything you say, and everything you think suddenly revolves around whether or not your baby has what they need emotionally, physically, and socially. Your deepest desire is suddenly to "not mess it up"…to put it mildly.
If you've ever asked yourself any of the following 20 questions that every new mom asks, congratulations! You're a mom.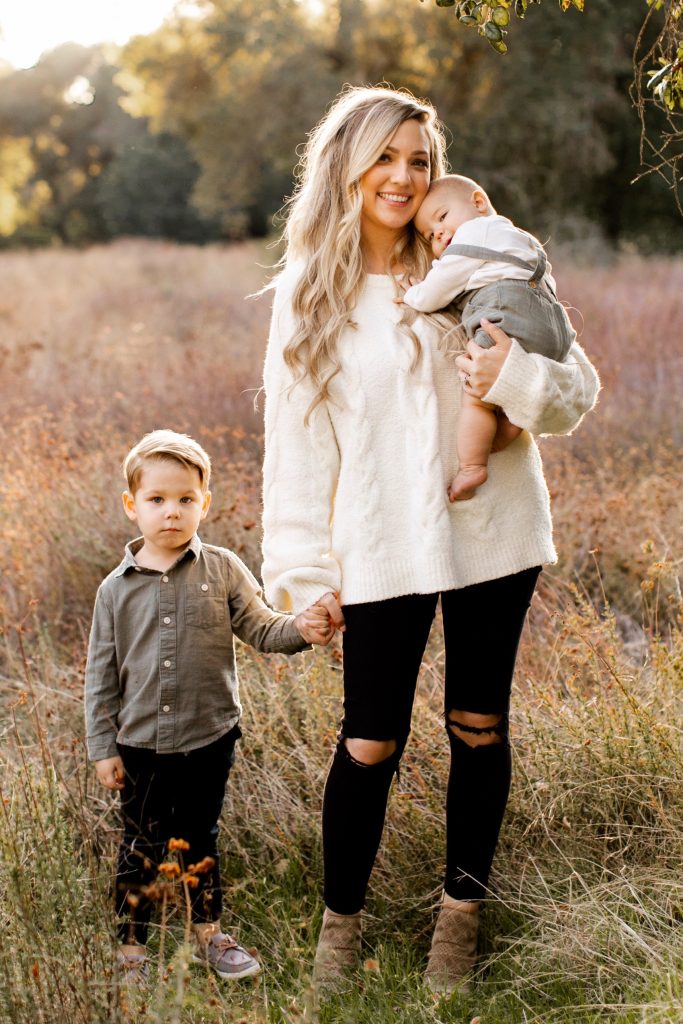 Please note: The views on this website are personal opinions only and do not represent the opinions or policies of any provider or institution that I am affiliated with. I am not giving medical advice. Information on this website is not intended to diagnose, or treat any form of any disease. This article is for informational and entertainment purposes only. I am only telling you what my experiences are. Please refer to my Disclaimer Page for more information
This post may contain affiliate links. Learn more here
1. Am I doing this right?
Sometimes it's not about know what you need to do, but it's about wondering if you're even doing it right.
You can have all the training in the world on how to take care of a newborn and you still will have moments when you doubt yourself. It's ok. Even someone who has had a lot of experience in taking care of babies, breastfeeding, etc, they still have moments when they just aren't sure that what they are doing is working.
Here's an example that immediately pops into my head. When I had my oldest, I quickly realized that he suffered with infant acid reflux. I tried everything under the sun to try to give him some relief. One of the things that helped was giving him a probiotic.
Even though I knew that he needed the probiotic, I was constantly questioning what time I should give it to him, what method I should use to give it to him, what brand I should use, etc.
2. Am I Making the Right Decisions for my baby?
Starting on day one, you'll realize that making tough decisions is a regular thing when you are a new mom. The craziest part is that no one else can make these decisions for you. You have to be confident in your ability to take care of your baby, protect them, and give them what they need to be happy, healthy, and safe.
There are a million and one examples of decisions you'll have to make as early as seconds after birth. From early immunizations to sleep training to the type of milk you give. It seems endless.
One of the choices that I really struggled with was whether or not I was making the right decisions for his health. As I mentioned earlier, Logan had reflux. I always wondered if I was doing the right thing by breastfeeding him. Was I making the right decision by drastically changing my diet? Was it the right choice to start him on reflux medications? The questions were constant.
3. Is this gas or Colic?
Babies get uncomfortable sometimes. They are going to cry. This is unavoidable.
Sometimes you can't help but wonder if all the crying that your baby is doing is a sign that something might be wrong. As a new mother, you want to do everything in your power to make your baby happy and comfortable and in order to do that, you want to know the cause of their discomfort so that you can change it.
The questioning comes into play when there is not an obvious and undeniable cause to your baby's discomfort. Not to mention, if you determine that your baby has gas, there are measures that you can take to relieve that discomfort. But if your pediatrician has told you that your baby has colic on the other hand, you may have been told that you'll just have to wait it out and it will eventually go away.
So, understandably, the questions running through your mind are important! Is there something I can do about this? Or is it something that only time will heal?
4. Is my baby in pain or just tired?
If you haven't wondered if your baby is overtired yet, are you even a mom?
I'm obviously kidding, but the reality is that most moms do have this thought cross their mind a time or two because sleep is so, very important to newborns. Sometimes the reason they aren't sleeping is because they are too tired. If that doesn't drive you to madness as a new mother, I think you have superpowers.
If you've turned on the lights in the middle of the night to inspect your baby for things that might be causing physical discomfort because the cries just don't make sense anymore, you are my people.
Sometimes, even though your baby is fed and dry, they just continue to cry instead of sleep. What in the world is going on? Are they hurt? Is there a tag scratching their skin? Could there be a hair causing a tourniquet around a finger or toe? Is the diaper pinching his skin? Maybe there is a diaper rash I didn't notice before? He must be in pain.
I've been there, mama. I see you.
5. Is my baby hungry or just lonely?
If your baby wakes in the middle of the night, wakes early from a nap, or just seems to want mommy throughout the day and night, it's natural to wonder if your baby is hungry.
When your baby is a newborn, they likely are hungry and nursing on demand is a great idea. But as the baby grows older, it's easy to start to wonder "is she really hungry? Or does she just want to be held…or rocked…or snuggled?". Baby might want their mommy for many reasons that have nothing to do with hunger. But how's a girl to know?
Trust your instincts. You're already making the right decisions.
6. Is my milk enough for my baby?
The quantity, the quality, the contents, the speed – it's all something we think about when our baby is relying on our milk supply to grow and develop at a healthy pace.
Even if your baby is growing and thriving, you might still end up questioning whether or not it's enough.
You might be meticulously measuring every drop that you pump wondering if it's equal to the amount that baby gets during a feeding and doubting that it's enough. Or maybe you're looking at the color or consistency of your milk. Those moms in your mommy group on Facebook have milk that's practically yellow and yours looks more watery. Their milk is thick and product "fat plugs" in their bottles. Yours would never do that.
DO NOT compare your milk to someone else's milk. Your body knows exactly what your baby needs and is making milk specially for your baby. Your milk is unique and your baby is going to thrive on it if you keep trying.
7. Should I hold My baby or put him down?
How many times since you became a mother have you held your sleeping baby in your arms and had a full-blown conversation with yourself in your mind that goes a little something like this…
"Oh, he's asleep. He looks so comfortable here in my arms. Maybe I should put him down so that he gets used to sleeping somewhere other than on me. But I don't want to wake him during the transfer. I'll just hold him a little while longer. But I would love to lie down myself. There is no way that I'll be able to lay down with him and actually get some rest. Maybe I should put him down and take advantage of this opportunity to nap. No, I can probably just recline a little bit without waking him. I'll just keep holding him. But man, the dishes are piling up. If I put him down I might finally be able to mark something off of my to-do list. But no, he really needs to have a good nap right now. He didn't sleep well last night and I know that if I hold him, he'll get the rest that he needs…"
Could I go on forever? Yep. Sure can. I get you, girl.
Here's the thing. You aren't going to spoil your baby OR ruin their chance for good sleep habits later by holding them too much. You also aren't going to sabotage your relationship or the bonding experience between you if you put him down for every nap.
Whatever feels good to you, is the right decision for you in the moment. And guess what? What you choose today does not have to be the same thing that you chose yesterday or what you'll choose tomorrow. The decision that you make now is not permanent. Do what feels right.
8. Is my baby's poop normal?
Day one of wiping baby bottoms: Well, it's pretty disgusting but my nurse told me it would be like that for a little while.
Day seven of wiping baby bottoms: So, this yellow mustard seed stuff is normal? Ok, I guess.
Day fourteen of wiping baby bottoms: Hey babe, is this yellow to you? Or is it more orange-y? Do you think that's normal?
Day twenty of wiping baby bottoms: Do you see green? I mean, it's like a greenish tint, right? Does it smell the same? Maybe it's something that I ate. Do you think it could be an allergy?
Day "the entire first year" of wiping baby bottoms: Is this normal? Was it like this yesterday? It's a little off. But I'm pretty sure it's normal. Should I take a picture and show my pediatrician? It's still soft so that's a good sign.
A day or so after any of the above: When was the last time he pooped? Did he poop today yet? Is it normal if my baby doesn't poop every day? What!? Your pediatrician told you that your baby can go more than a week without pooping? But my baby usually poops multiple times a day. Do you think it's constipation? Maybe he's just really efficient and he's only getting what he needs. I'll keep an eye on it.
The moral of the story is everyone obsesses over their babies poop. Not to worry, there is a large range of normal.
9. Should I wake my baby or let them sleep?
Instinct (and sleep deprivation) might tell you that you should never wake a sleeping baby. But other sources might actually encourage it.
When I was a new mom, I constantly questioned whether or not I should wake my sleeping baby.
You might be wondering if you should wake your baby:
From a long nap to encourage more night sleep
In the morning to get them on a normal wake routine
In the night if it is time to eat
I almost always landed on "let them sleep" as a new mom with both of my boys. It was few and far between that I ever made the decision to actually wake them up, but that doesn't mean it didn't cross my mind frequently.
We are always trying to capitalize on sleep as much as possible as new mommies, aren't we? If there is a strategy that gets us into a better sleep situation, we'll consider it at the very least.
10. Is Swaddling Worth It?
Swaddling is nice in theory, but is it really worth the hassle? Sometimes I wondered this when my babies would fight the swaddle, cry when I was trying to swaddle them, and constantly try to break free. Plus, should I really be getting them used to something that I'm going to have to wean them off of later? Sounds like a lot of work for something that might be helping my baby sleep. Is it even helping all that much?
Trust me, we all wonder this at some point or another.
I'm on the fence. With my first son, this swaddle was a life-saver for my fussy baby and was not a difficult thing to wean from. With my second, I felt that he was a better sleeper without it.
In general though, it's probably a good idea to swaddle through the newborn stage because it helps soothe them and reminds them of the tight comfort of the womb.
11. Is screen Time Bad for My Baby?
These days, screen time means a whole lot more than just plopping your baby in front of the TV for Saturday morning cartoons. For modern moms, avoiding screen time is a near-constant battle.
Limiting screen time literally means limiting the amount of time that your baby is exposed to any screens.
Are you looking at your phone while breastfeeding? Do you FaceTime Grandma a few times a week? Do you have Netflix on in room while your baby plays on his mat on the floor? This all counts as screen time and we all struggle with it.
When your baby is young, it is important that baby isn't over-stimulated or over-exposed to screens. It is up to you to figure out what that means and set your own limits.
We are all human. Figure out when screen time can work in your favor without going overboard.
12. Am I feeding my baby enough? Am I feeding my baby too much?
It's amazing how the first year of life revolves around getting the right amount of food and the right amount of sleep.
At first, you're almost certainly going to wonder if your baby is getting enough. Especially if you're breastfeeding. It's hard to tell how much you're feeding your baby. Insecurities arise when you are the sole provider for every bit of nutrition and hydration that this little person needs and it's impossible to know for sure what they are getting.
My advice to you is to trust yourself and trust your body. Yes, of course there are times when women don't make enough milk. But more often than not, the insecurities are unfounded and the women who think that they aren't making enough milk are actually making plenty.
My problem bounced back and forth between "am I feeding him enough" to "am I feeding him too much?" after I had my first. He often spit up what looked like an entire feed worth of milk at a time. I always wondered if I should feed him again because most of his milk is all over the floor or if I was feeding him too much by giving double feeds.
It's just a part of motherhood. We want to make sure our child's little bodies are growing and that we are doing everything we can to make sure they never go hungry.
Talk to a lactation consultant for help with breastfeeding and consult with your pediatrician with bottle feeding advice if you have questions. But for now, just remember that you're doing your best and you're most likely giving your baby exactly what he/she needs.
13. How Long Can I let My Baby Cry?
I'm not talking about sleep training here.
There are so many other moments in early motherhood when you're heart starts to race because you are listening to your baby scream and you're wondering, "is this hurting him?".
Let me give you a few examples of times when we all think about letting our baby cry even for just a moment:
When you get in the shower with a happy baby in the bouncer next to you and then right when you put shampoo in your hair, your baby starts to wail.
When your baby is napping in the bassinet in your room when you decide to take a much-needed sitz bath and the second you sit down, your baby wakes up.
Driving in the car to a doctor's appointment and your baby just won't settle.
You've fed your baby 3 times in the last 4 hours but he's still crying and you're dying to get a bit of shut eye. You can't help but wonder if you're making it worse by picking him up the moment he fusses in the night.
Listen, you are not hurting your baby by choosing not to stop the car every ten minutes to soothe your crying baby. You are not hurting your baby by waiting five minutes to pick her up in the night because you're just waiting to be sure she's calling out for you as opposed to just making noise in between sleep cycles. And you're baby is not suffering if he cries for a few minutes while you finish rinsing your hair in the shower.
We all have different ideas about sleep training. But I think we can all agree that your baby is going to be ok if she cries a bit when you just need a moment. You're still a good mom.
14. Will This Get Easier?
Before we even get into what is inspiring this question, let me just give you a bit of reassurance. The answer is almost always "yes".
Let me give you a little list of the things that will get easier before you know it.
Remember, getting easier does not mean becoming perfect or being completely effortless. It means easier.
Getting your baby to sleep
Getting your baby to stay asleep
Understanding if and when your baby is hungry
Understanding exactly what your baby wants / needs
Being able to walk away from your baby for a moment
Car rides
Self care
I've noticed that each stage brings it's own difficulties but it also brings relief to one of the hardships that you had previously faced. For example, when your baby learns to crawl things get easier because you can put them down and they can figure out how to entertain themselves without wanting to be held or picked up constantly. On the other hand, things get harder because they are into everything and you have to start using child locks.
So, ultimately yes, whatever it is that you're going through right now will certainly get easier. Just wait, you'll see.
15. Will I Ever Feel Like Myself Again?
Your body, your lifestyle, and your heart start to change the moment that you find out that you're pregnant. Once the change starts, it sometimes feels like it never stops.
I remember one day when I was holding my 3 month old first born in my arms, pacing the upstairs hallways of my home, looking at the photos on the wall. I started to reminisce with my husband about the days prior to baby. Would it ever go back to "normal"? Would we ever start to do the things we used to love again? Is it realistic to think that I might ever feel like myself again?
YES! Although things will forever be changed because now you have a child or children to think about, you will feel like yourself again. Just a slightly less-free version of it.
Your body might feel different, the voice in your head might sound different, and you might see the world differently now, but not to worry, you're going to do the things that you love again and you're going to feel good doing it. Just give yourself time and grace as you wait for that day to come.
16. Am I failing at motherhood?
Although it's easier for me to say than it is for you to believe, the answer is NO!
If your wondering what you're doing wrong while you're trying to do everything right then you most certainly are a good mother.
It might feel like you're doing everything wrong because everything you try seems to back fire on you some days. I get it. But you are exactly the mother that your baby needs and it's important that you know that.
17. Why Does It Seem Like This is Harder For Me Than Everyone Else?
Do you ever look at other new moms and think "how does she make this look so easy? I'm struggling over here!"?
You are not alone.
Each mother struggles with something different than the next.
Your best friend might have had a good sleeper but struggled with breastfeeding. Your sister may have been a milk machine but her baby never napped during the day. The woman down the street's baby never seems to cry but her baby still wakes up multiple times a night.
Each baby is different.
PLUS, don't forget that what you see is only the tip of the iceberg. The beautiful moments that you see on social media of young mothers looking like they have it totally pulled together may not be reality.
Give yourself a break and understand that everyone experiences motherhood differently. You feel like it's harder for you because the only struggle you see is your own. But trust me, everyone has one.
18. Is This Normal?
Babies are strange.
They do so many things that make you wonder if there is something wrong or if this it just a weird part of the baby stage.
Things like…
Head bobbing
Head banging
Grunting during sleep
Teeth grinding (yes, even when they only have 3 teeth)
Frequent feedings
Straining to poop
Rashes or random blemishes
Bowlegs
Knock-knees
Turned-out toes
Pigeon toes
All seem like something to be concerned about but can actually be completely normal newborn behavior.
When weird things happen when your baby is distressed or crying or refusing sleep, you'll definitely wonder if this is normal or if there is something you can do to change it.
Been there, girl.
Of course, you should have an idea about what is normal and what isn't. But just remember that "normal" has a very, very wide range. Try not to compare your child to everyone else's. You've got your own "normal" going on and it's beautiful.
19. Is This My Fault?
Whether it's your baby's sleeping habits, their weight, their ability to reach milestones, their demeanor or a diagnosis, you're going to blame yourself.
You'll blame yourself if you baby isn't gaining enough weight because your milk isn't good enough. You're going to blame yourself when your baby didn't start sleeping through the night when you thought he would because you're doing something wrong. I know that it's easy to blame yourself when you get a scary diagnosis and you wonder what you could have done differently during pregnancy or during delivery or even if you could have kept them safer since they've been born.
Hear me.
It's not your fault. It's no one's fault. You are doing the best you can and there is no other woman on the planet that could have done a better job. You are the perfect mother for this child and they need you more than anyone or anything else.
Remember that.
20. How am I going to do this?
You can. And you will.
One way or another, you are going to figure this whole "new motherhood" thing out. You're going to be OK and you're not going to die from exhaustion even though it feels like you actually might.
I understand how desperate it feels to be so short on sleep and so pulled in different directions that you understand why sleep deprivation is an actual torture method.
What's incredible about you, mama, is that you know your limits and you understand when it's time to ask for help.
"Doing it" does not mean doing it alone. Ask for help. Get your people involved. Take care of yourself. Even if self care days are few and far between, if you take care of yourself today, tomorrow won't seem so hard.
Give yourself grace and acknowledge your little wins. You've got this!
Questions That Went Through my Head as a New mom
I'm going to be honest with you. I have literally had each of these questions pop through my mind at least once during my time as a mother. Some of them came up during my experience with my first, and some of them came up after I had my second.
Just because you're an experienced mom doesn't mean that you are immune to asking the same typical questions that new moms ask while taking care of a new baby. You are not immune to these very human feelings.
Don't be ashamed if you've doubted yourself, felt confused, or wondered how you were going to make it through this phase. I'm with you, mama. As are so many other mommies just like you and I.
If you had any of these questions as a new mama, let me know in the comments! Where are my people?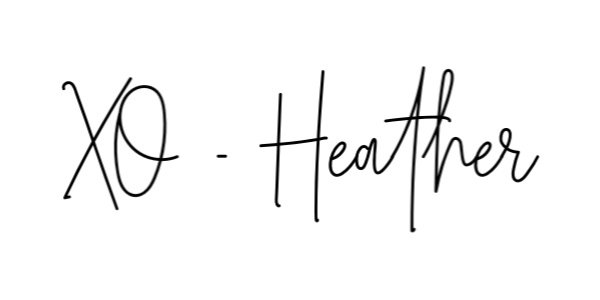 What To Read Next: