10 Baby Registry Items That First Time Moms Are On The Fence About
As a first time mom I know that you're trying to be as prepared as possible to bring your baby home. But you don't want to waste extra space on your precious baby registry if certain baby registry items are a total flop anyway, right? I mean, do you really need that humidifier that the mom down the street swears by? Let's find out.
In this post you're going to find out whether or not you should put those "on-the-fence" items on your baby registry.
As a mom of two, I've done a good job of figuring out what is essential, what is a God-send, and what was just a bit frivolous.
Please note: The views on this website are personal opinions only and do not represent the opinions or policies of any provider or institution that I am affiliated with. I am not giving medical advice. Information on this website is not intended to diagnose, or treat any form of any disease. This article is for informational and entertainment purposes only. I am only telling you what my experiences are. Please refer to my Disclaimer Page for more information.
This post may contain affiliate links. Learn more here
Baby Registry Items You're On the Fence About
I'm all about saving money on the things that I don't need. But as a busy mom, time and convenience are my currency. So let's find out if any of these on-the-fence baby registry items should be on a "heck yes" or an "I'll pass" list.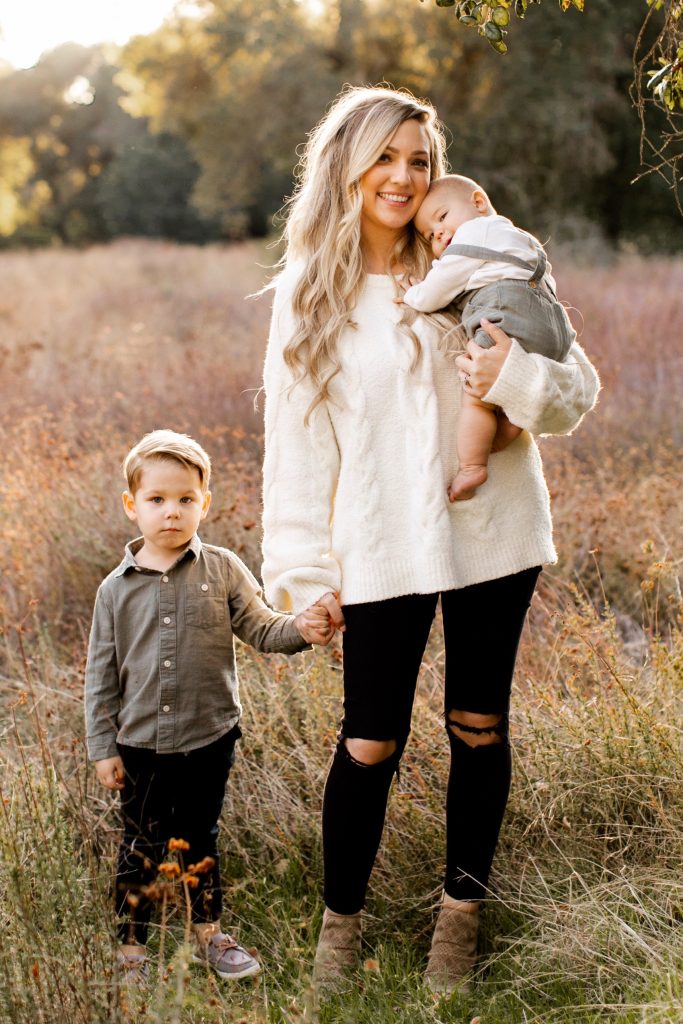 1. Will I ever even use a wipe warmer?
Heck yes! Girl, listen. Your baby is going to do enough crying on his own. You don't need another reason for the baby to be upset or uncomfortable.
A wipe warmer like the one I have gets plugged into the wall and keeps your wipes warm all of the time.
What this means to me is that it's a no-brainer way to keep your little baby as comfortable as possible during middle-of-the-night diaper changes.
Using a wipe warmer doesn't take any extra time or effort. If nothing else, it's a nice little wipe holder that sits on top of the dresser and just so happens to keep the wipes inside warm.
In fact, after my son grew out of middle of the night diaper changes and stopped fighting being wiped, the wipe warmer became unnecessary and I just unplugged it. To this day, I still have the wipe warmer on the dresser – unplugged. It's just a way to conveniently store wipes at this point.
From a middle-of-the-night-life-saver to an all-of-the-time-convenience. I'd say that's a sure thing in my book.
2. Is a Bottle Sterilizer necessary?
Can I tell you a little secret?
You only really need to sterilize your bottles once. *gasp*
But seriously, let's not go over-board here. All that really needs to happen is this:
Buy bottles and nipples
Sterilize in boiling water on the stove
Wash
Use
Wash
Use
Wash
…and then repeat that cycle forever (aka around one years old when you start weaning from a bottle).
If you plan to use formula, you have to be a little bit more diligent washing your bottles than you do with breastmilk but even still, washing with hot soapy water after each use will do the trick.
No need to buy a bottle sterilizer. This is a baby registry item that is going to sit in your cabinet un-used and then eventually be re-gifted to some unknowing new mom who will go through the same cycle. Let it end with you. Say "no" to this silly baby registry option.
3. Why would I need a Bottle Warmer?
I exclusively breast fed both of my babies until they started solid foods. Even then, I still continued to breastfeed through the first year.
Sound like something that you want to do?
Well, even so, my opinion is that a bottle warmer is a total "yes!".
Even though I didn't give many bottles, my bottle warmer was absolutely heaven-sent.
Any time I had to go to work, go on a date night, hit the Target isles by myself, get my hair done…the list goes on… someone had to give my baby a bottle.
The way that our daytime routine goes is that any time my baby wakes up, he gets milk. So, for someone giving a bottle, time is of the essence. A baby is waking up in his crib, expecting milk. The quicker you can get that milk to a yummy-goodness status, the better.
A bottle warmer is super-convenient because you can put water in it once and continue to use the warmer many times without refilling. As soon as you start to notice that baby is getting hungry (or in my case, waking up) you can plop the bottle or bag in the warmer, turn the dial to the desired number, and you're good.
Of course there are other ways to heat breastmilk…like in a pot of hot water or under warm running sink water. But in my opinion, that is a huge waste of water and time. Set and forget, girlfriend That's the idea here.
Get the bottle warmer.
4. Should I buy Frozen Teether Toys for my baby?
Teething babies can definitely be a rough patch in your motherhood journey. It's not fun and it's also not always easy to figure out how to soothe their poor little mouth.
My opinion – frozen teether toys are never the way to go.
First of all, many times, frozen teether toys can be potentially toxic. Second of all, you either have them in a toy box doing nothing (aka not being frozen or cold or useful in any way) or they are taking up a bunch of space in your freezer. Neither of those options seem worth my time and money. You?
Instead of investing in frozen toys, buy other effective teething baby registry items such as:
Not to mention, there are a few DIY teething solutions too!
My favorite way to end teething pain is to soak a wash cloth in breastmilk and then freeze that. Its crunchy and cold enough to provide relief but it's pliable, soft, light weight, and good for them.
Another fun idea is creating your own breastmilk popsicles. You can use these fun molds with an ice tray to create the cute little suckers and then give them to your baby frozen.
5. Do I need a Dish Washer Basket?
I'm going to be honest with you. Before I had my son, I was totally confused by dish washer baskets.
I didn't understand in what situation I would actually use this thing. Well, I registered for it anyway thinking that it must have some purpose that I wasn't quite wrapping my mind around.
Um, yeah, thank goodness someone was in their right mind and bought this lovely contraption for me.
I absolutely think that this baby registry item is a must-have.
So, I believe that it's intended purpose is for you to put nipples and such in the caddie to not lose them in the dishwasher. Well, I didn't actually ever put my bottles, nipples, or pump parts in the dish washer. I just washed those things by hand every time.
BUT, I did put sippy cups with lots of tiny parts, straws, pacifiers, small toys, and anything else that was dishwasher safe in this thing.
It was seriously so incredibly useful and it still is. I use it all of the time. This is definitely not one of those baby registry items that you'll use once and then forget about. This is going to be a long term relationship.
6. Do babies really need special detergent?
Congratulations, you do not have to buy separate baby detergent for your baby!
That being said, you should be taking a close look at the detergent that you choose to use on your clothes and your baby's clothes.
Although you don't need to have separate laundry detergent, if you are using the same detergent for everyone, it should be hypoallergenic with no perfumes or dyes.
A great option for the whole family is this hypoallergenic laundry detergent. I use it and love it.
7. Is the NoseFrida as good as everyone says it is?
I hate to break it to you, but you'll probably be sucking your baby's snot out of their nose with your mouth a time or two.
I know it sounds gross but it's really not as bad as you think it is.
The NoseFrida, although it requires your mouth as suction, does not allow any contents of the baby's nose to make it's way into your mouth. There are filters, tubes and barriers that the mucus and such would have to get through before it reaches your mouth.
I think it is a great item to put on your baby registry because every baby gets stuffy or runny at some point or another. You're going to wish you had it. I don't want you desperately dragging your sick baby out of the house on an emergency Target run to get this device when you realize that your bulb suction isn't cutting it.
Just accept it now. Your mouth will provide the best suction for your baby's boogers. We are all in this together.
8. Does my baby really need a humidifier?
I've gotta tell you, I'm still on the fence about this one.
I have had a humidifier for both of my children's infancies. When I had my first, I had that thing running all of the time and had some sort of delusion that it was doing something for him. Looking back, I'm not so sure it had any purpose.
When I had my second son, I didn't pull it out or start using it right away like I did with my first. BUT I did frantically dig through the closet to find it one night when my baby was stuffy and I felt like he really needed the humidifier to help moisten his nose. We used it for about a week while he had a cold. After that, we never used it again.
It's true that because of babies narrow passageways, they are much more susceptible to congestion. A humidifier will add moisture to the air to loosen mucus and create better breathing conditions for your baby. Better breathing = better sleep, right?
The jury is still out on this one. What do you think?
9.Should I register for an Umbrella Stroller?
My favorite thing ever. With one baby AND with two.
I did not put an umbrella stroller on my baby registry either time. I don't know why I didn't learn my lesson the first time, honestly.
The umbrella stroller has been my best friend for the last three years. I highly recommend that you put this baby registry item on your list ASAP. Make sure someone lovely get's this thing for you because you're thank you card is going to be lengthy.
So, why the heck didn't I put it at the top of my must-haves list on either of my registiries? I think it's because the travel systems and big fancy strollers get all the hype when it comes to looking for essential baby equipment.
I'll be honest, I love my travel systems and I absolutely got good use out of them.
But the umbrella stroller? It is literally the simplest, easiest, fuss-free baby registry item that you can get.
You'll be able to start using it as soon as your baby can sit up (probably around 6 months or so) and you won't stop using it until well into toddlerhood.
10. Why use a Diaper Cream Applicator?
This baby registry item was one of those things that I thought was totally ridiculous at first. I thought "I can put cream on my baby's bum with my fingers. It's really not that big of a deal".
Well, that's 100% true. You can put cream on your baby's bum with your fingers and it isn't a big deal.
But, I got this diaper cream brush as a gift when I was pregnant with my second son…and I absolutely adore it.
It's just so nice to not have dirty fingers after a diaper change. I can apply the cream to his bum and then wipe the excess off of the brush onto the diaper with no mess at all. I've got to say that it's kind of a huge relief, surprisingly.
I enjoy it and I think you will too.
The brush is surprisingly soft and even more flexible than I thought it would be. It applies a perfectly even layer of cream across the intended area with almost no effort and virtually no mess. If you're asking my opinion – put it on the registry.
Bonus! Should I put Pacifiers on my baby registry?
I am pro-breastfeeding and pro-pacifiers.
I thanked my lucky stars that my first son took a pacifier. It was lovely.
There are right and wrong ways to use a pacifier, for sure. But if you are responsible with the amount of time you allow your baby to have a pacifier in his mouth, I believe that a pacifier does more for you than against you.
I breastfed my first son until he turned one and I never once regretted the pacifier. I was able to give it to him for sleep and for comfort in the car and yet I was still able to nurse my baby for comfort when he needed mama.
When my second son came around, I tried to give that boy a pacifier until I turned blue in the face. He just wouldn't take it.
Some babies love their binky and others just won't have anything to do with it.
When it comes to putting pacifiers on the registry, I would suggest putting one or two specific brands that you want to try on the list. I don't recommend having a stash of a million random pacifiers. Try a couple good brands that you believe in and see if they work for you.
Must-Have Baby Registry Items
These baby products may have been a toss up before, but I hope that I've given you some clarity as to which baby registry items are must-haves and which are no-gos.
I truly want the best for you and your baby. Whatever you choose is right for your family is the best thing for you. Trust your gut. You'll make the right decisions. I know it.
Are their any other products that you are on the fence about? Let me know in the comments below!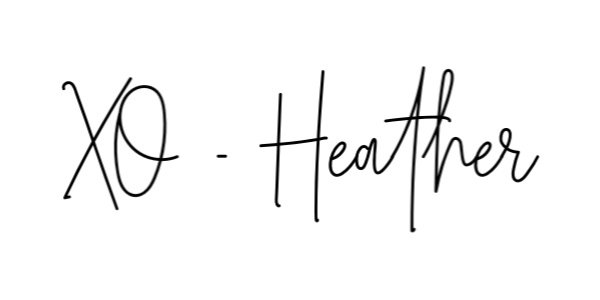 What To Read Next: