You're in the home stretch of your pregnancy and you finally feel ready. It feels good but a little scary, right? Are you wondering if you've actually checked everything off of your to-do lists? Are you really ready? Work through these tips from a labor and delivery nurse. They will remind you of some important tidbits before you head to the hospital to have a baby.
Please note: The views on this website are personal opinions only and do not represent the opinions or policies of any provider or institution that I am affiliated with. I am not giving medical advice. Information on this website is not intended to diagnose, or treat any form of any disease. This article is for informational and entertainment purposes only. I am only telling you what my experiences are. Please refer to my Disclaimer Page for more information
This post may contain affiliate links. Learn more here
What to Know Before You Go to the Hospital
At this point you've already taken a prenatal labor course, had your baby shower, answered all of your pregnancy questions, and googled enough to write a book.
But now, there are a few specific things that you may need a reminder about before you head the hospital to have a baby.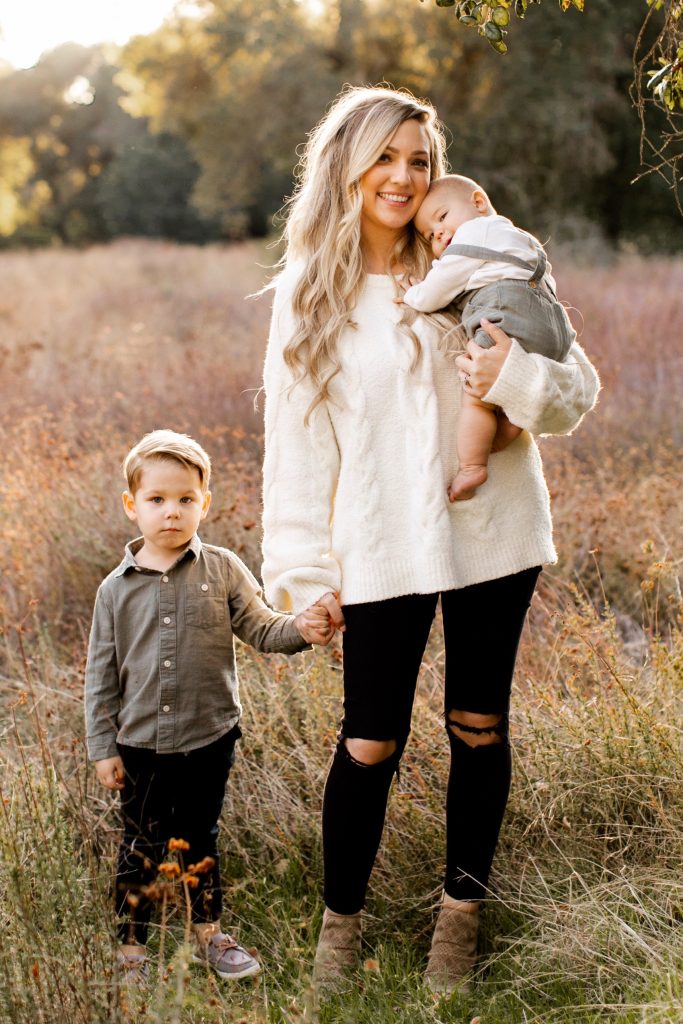 1. Your First Trip May Not Be Your Last
Ok, so, this might be a touchy subject but I'm going to give it to you straight.
Just because you think you're in labor doesn't mean that you are in labor.
I know! It's painful to hear it, but the truth is that it is very common to be sent home once or twice before actually being admitted to labor and delivery.
Because of this truth, my advice to you is this:
Don't haul all of your things onto the labor and delivery unit right away. Make sure that they are packed up and safe in your car before you head to the hospital. Just leave them in the car until you get admitted.
If you think you're in labor or you're questioning whether or not your water broke, it might be a good idea to come up with minimal luggage. There's nothing worse than walking onto a labor and delivery unit, birthing ball in hand and then have to drag everything back out to your car when you're sent home.
On the other hand, if you're in obvious active labor, you're gushing out fluid, or are otherwise certain that you'll be admitted, by all means, make one trip.
2. Your Hospital Stay is Mostly Post-Delivery
Unless you're being induced or are admitted for a long-term antepartum stay, you'll likely spend the majority of your hospital stay in the postpartum unit.
In most hospitals, after the triage process, you get admitted to a labor and delivery room where you will be for labor and birth and then you'll be transferred into a new room.
The reason why I bring this up now is because most of the things that you pack are for postpartum. You've been googling what to pack for labor and delivery but in reality, you don't need a whole lot for the labor and delivery portion of your stay.
Keep this in mind when you bring your things in from the car. You're going to have bags full of stuff that you won't even touch in labor and delivery. Anything that has to do with nursing or baby care won't be used until after you transfer to a new room.
Here's a quick list of what you'll actually in in the first part of your stay (labor):
Your own labor gown (optional)
A portable fan
Essential oil diffuser
Hairties
Chapstick
Phone Charger
Birthing ball / peanut ball (if your hospital doesn't provide them for you)
Your Birth Plan
Birth Affirmations
That's it! Everything else that you pack in your hospital bag will be used after you move to your postpartum room.
As always, there are situations when you'll be staying in labor and delivery longer such as an induction. Either way though, the point is that you won't need everything in your hospital bag right away. You won't even be thinking about most of that stuff until a couple hours after the baby is born.
3. Install the Carseat Before You Leave the House
Although you definitely don't need to bring the car seat and stroller up to the hospital room, you do need the car seat to be installed in the car before you go home.
Do your due diligence to find a safe carseat in your price range. Once you have it, make sure you read the manual that came with the carseat and your car manual. Make sure you understand exactly how to safely and properly install your carseat.
Once it is secured in you car, don't bother taking it out when you get to the hospital. The next time you'll take the carseat out of the car is when you're finally walking into your home with baby sleeping in that very seat. I bet you can't wait for that moment!
4. YOU Won't Be Any Help Carrying Things In or Out of the Hospital.
Hopefully, if you're heading to the hospital, you're in labor. If that is the case, you likely won't be helpful carrying anything in to the hospital. You'll be too focused on managing your labor pains to do that. Keep that in mind when getting everything ready before you head to the hospital to have a baby.
While you're at the hospital, be careful accepting gifts or flowers from family because you won't be able to help on the way out either. Ask family to bring their offerings straight to your home to avoid have excess to carry after your stay. When being discharged from the hospital after birth, you'll be escorted out in a wheelchair while holding your sweet new bundle of joy in your arms.
As I recommend only bringing what your partner can carry all by himself.
5. Your Partner Isn't the Patient
Lucky for everyone, your partner is not the patient and will be able to come and go as he/she pleases.
Take advantage of this when you can.
Your partner can leave to grab food, coffee, or anything else that you need and may have forgotten.
If you stay in the hospital ends up being longer than expected, or you're craving that favorite meal immediately after you give birth, send him out! Unlike you, your partner doesn't have to stay in the hospital room for the entire time.
6. There Are Many Reasons to Go to Labor and Delivery
When you walk onto the unit, ready to check in, you might be asked why you're here.
I know, it seems obvious. You might even look around to make sure you're in the right place. Like, isn't it obvious? I'm pregnant walking into a labor and delivery unit. I'm obviously in labor…and I want to deliver.
The reality is, though, that pregnant women walk onto the labor and delivery unit for so many reasons I could not even begin to list every single one of them. Here is just a few:
Labor / contractions
Water broke / leaking
Persistent headache
Pelvic pressure
Cold / flu symptoms
High blood pressure
Abdominal or back pain
So, be prepared to explain what it is that you're checking in for. There is a different triage process depending on your reason for being there. Not every pregnant patient is assessed and evaluated the same way. It all depends on your situation.
7. Now Isn't the Time to Alert the Media
When you are ready to go, bags are packed and you're about to leave, do not call your friends and family before you go to the hospital to have a baby.
Like we talked about earlier, you may or may not stay.
If you call your people and say something like "Hey Mom, I'm on the way to the hospital. The baby is coming", they are sure to head to the hospital too. Even if you ask them not to.
Instead of alerting everyone of the exciting news that they have been waiting for for weeks, keep it between you and your partner (and maybe your doula, depending) until you hear the sweet words "we're admitting you".
If you wait until you are admitted to the hospital, you avoid getting everyone excited and worked up just to go home and wait some more.
You might even want to wait to announce your news for a few other milestones depending on what your family's role will be in your birth process:
Until after you get your IV and get settled in
Until after you get an epidural if you're planning on getting one
Wait until after you deliver if your family and friends don't have specific roles that will help you through your labor.
8. There is a Process for Everything
Before you head to the hospital to have a baby, make sure you understand what the process is going to be on your journey to actually having the baby.
Let's say that you're laboring at home for a bit and you've decided that it's time to head to the hospital. Well, what do you hope happens next? You get to the hospital and push out your baby? You get to the hospital and get an epidural?
Either way, remember that there are steps that you'll take before reaching your goal.
Drive time. You think you're uncomfortable now? Wait until you get in the car. When deciding whether or not you're ready to head to the hospital to have a baby, consider the fact that you're going to have to drive to get there. What's the drive going to be like?
Triage. When you walk onto a labor and delivery unit, no one can just sense how dilated you are. There is a process of assessment to determine whether or not there is a reason to keep you now or send you home to come back later.
Admission. Most of the time there is a whole admission process to go through before you are left to labor in peace or until you can get your epidural.
Epidural process. If you are planning to get an epidural or you choose to get one once you're there, asking for one is only the first step. Once you ask for an epidural, you'll need the anesthesia provider to come assess you, an IV, to have received a certain amount of IV fluids, and have certain lab results in your chart. Once your ready for an epidural, getting one is a whole process of it's own.
Join Me in the…
Loving Your Labor Academy
The online resource to have the birth you've always wanted
9. Prepare for Limited Sleep
In a hospital, we do our best to make you as comfortable as possible and allow for as much sleep as we can. Unfortunately, quality sleep is near impossible in a hospital setting for many people.
Before you head to the hospital to have a baby, make sure that you are getting your rest as much as you possibly can.
Labor can be a long process and then having a new baby definitely limits your ability to sleep.
While in the hospital, your sleep may be interrupted for a number of reasons:
Pain
Medications
Vital signs
Monitor adjustment
Provider rounding
Shift change
Assessments and procedures
Noise outside of your room
Beeping or noise within your room
Lights outside your room
Constant lights on monitors and computers in your room
I'm just saying, get sleep at every opportunity before and during your hospital stay because likely, it won't be good, restorative sleep once you get there.
10. The Hospital Can't Help
This one sounds worse than the way that I mean it. Here's what I'm getting at with this one…
Getting to the hospital doesn't change much when it comes to your labor process.
Many people have a fear of labor that makes them feel like they want to be in the hospital as soon as they start having painful contractions. Whether they want to deliver unmedicated or hope for an epidural, many new moms feel uncomfortable laboring at home and want to be admitted to the hospital right away.
But here is a little secret for you.
Simply being in the hospital and being in the presence of a labor and delivery nurse does not progress your labor any faster, help your pain any more, or make you feel any more in control.
In order to progress your labor faster, you have two options: do it yourself or have medical intervention. If you don't want to be augmented or induced, you're going to have to help yourself in making sure your labor continues to progress. This means, getting up, walking, moving, resting when you need to, and fueling your body.
In order to manage your pain, you need to have a plan. Are you going to request pain medication? Or are you going to use your own pain management techniques? Simply being in the hospital and telling your nurse that you're in pain will not take away the pain. You need to have an idea of how that pain will be managed.
If you're intimidated by this, you might benefit from more labor and birth education. The Loving Your Labor Academy prenatal birth course is opening for enrollment soon. Join me! Sign up for the LYLA waitlist now to be sure you don't miss enrollment.
Bonus 10b: You Might Be Better Off at Home
If you have fear of labor or birth, being in the hospital does not take that fear away. The only way that you are going to get rid of that fear is by educating yourself in childbirth, having a solid understanding of what is going to happen during your labor and birth process, and have a plan for what actions you're going to take to have the birth that you want. Being in the hospital doesn't take away labor, make it go by any faster, or make it any more tolerable.
If you aren't concerned that something is wrong or if your provider hasn't recommended that you go to the hospital right now, you might actually give yourself a better experience by staying home a while longer than you think.
You have more freedom at home. Freedom to move, change positions, eat, drink, be loud, be silent, get in the bath, or anything else that your heart desires. When you get to the hospital, even with incredible nurses, a highly competent team, and an excellent relationship with your labor support people, that kind of freedom isn't typical. You'll still have to talk to the nurses, doctors, and anesthesia providers. Your diet will be restricted. And depending on how easily you're monitored, your nurse might be adjusting your fetal monitors frequently.
Think of the hospital is a place where you will get something specific. For example it's a place that will give you:
Help when there is a concern with you or baby
Pain relief when labor has progressed to a point where you need a break or no longer want to manage it by yourself
Medication when you require medical intervention
Safety during birth
Before You Go to The Hospital to Have a Baby
Before you head to the hospital to have your baby, I hope you remember this one extra tip that may just be the most important one yet: You've got this.
These last moments of your pregnancy might be scary or intimidating but I know something that you might not: You have the ability to have the birth that you have been imagining. YOU can do this. Don't be afraid. Birth is nothing to be scared of. It's something to embrace, look forward to, and eventually look back on with a smile.
I wish you all the best!
What did you do before you head to the hospital to have a baby? Let me know in the comments!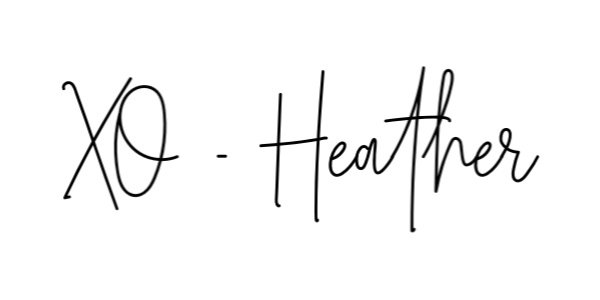 What To Read Next: