Alright, girlfriend. This is where it's at. The early signs of labor that you've been looking and patiently waiting for as you anticipate the arrival of your brand new bundle of joy.
The one thing that every mama in the home stretch of pregnancy is thinking about, right? "How will I know when labor is near?". Well, the answer is actually pretty broad.
For some women, labor comes on slowly. For others, labor hits them like a ton of bricks. In order to have an idea of what to expect, pay attention to these early signs of labor that might give you a clue that you might be having your baby in the next couple of days (if not tonight!).
Please note: The views on this website are personal opinions only and do not represent the opinions or policies of any provider or institution that I am affiliated with. I am not giving medical advice. Information on this website is not intended to diagnose, or treat any form of any disease. This article is for informational and entertainment purposes only. I am only telling you what my experiences are. ALWAYS refer to your own provider when making medical decisions for yourself and your baby. Please refer to my Disclaimer Page for more information
This post may contain affiliate links. Learn more here.
Signs That Labor is Starting
The early signs of labor can be obvious from the start and send you into a frenzy OR they can be so subtle that you hardly notice them.
The truth is, every labor is different. I'll say it until I'm blue in the face. You may experience all of these things and still not have a baby in your arms for a week OR you might experience none of these things until you are breathing through contractions deep into active labor.
With that being said, these early signs of labor can give you an idea about whether or not labor is getting closer or if you still have time to be a bridesmaid in your best friend's wedding tomorrow night. 😉
Pro Tip: Early signs of labor might not mean anything when they aren't accompanied by other signs of labor. If you have a couple symptoms here and there, you might not need to go running to labor and delivery just yet. Please don't go to the hospital because you lost your mucus plug. Labor is approaching when you have a number of early signs of labor adding up to make a significant change in your body.
Anyway, here they are. The 13 signs and symptoms of labor that can help you better determine how close you actually are to meeting your baby.
1. The Baby "Drops"
Also known as "lightening", this happens toward the end of your pregnancy when you feel that your belly is suddenly sitting lower and you feel heavier pressure in your nether regions than you did before.
This happens when your baby's head drops lower into your pelvis, preparing for birth.
If this is your first pregnancy, you might experience 'lightening" a week or two before labor. If this is your second pregnancy or more, lightening may not happen until the day you go into labor.
2. Your Braxton Hicks Are Changing
You may have been feeling Braxton Hicks contractions for weeks now but if labor is drawing nearer, your contractions might begin to change.
Although they still may not be labor contractions, your Braxton Hicks might start coming more regularly, last a bit longer, or become more noticeable during the last few days of your pregnancy.
3. Nesting
The instinct that you have to urgently get your home ready for baby is called "nesting". You may have a strong desire to clean, organize, and purge your junk in the few weeks prior to labor.
If you start to get these uncontrollable urges, you may be expecting labor in the next week or two. Just enough time to drive your husband mad as you toss out and reorganize everything in the house.
4. Vaginal Swelling
The pressure on your lady parts at this point in pregnancy can cause swelling. As your baby drops lower into the pelvis, it may put pressure on your vagina causing it to look puffy or unusually full.
5. Changes in Vaginal Discharge
Different from your mucus plug, your vaginal discharge might change towards your final days of your pregnancy.
Watch for the color, consistency, and amount of vaginal discharge to get an idea if labor is approaching.
6. Frequent Bowel Movements
About two days before labor begins, your body might start to do itself a service by eliminating waste to allow your uterus to contract efficiently.
You may have multiple bowel movements in a day or even diarrhea a day or two prior to labor because of something called Prostaglandins. These hormones are responsible for smooth muscle contractions in the intestines and the uterus and their job at this time is to clear you out to make room for baby!
Pro Tip: Having frequent bowel movements or even diarrhea prior to the onset of labor is a good thing! Anyone afraid of pooping during delivery? Well, this might help prevent that!
7. Over-active Bladder
Now that baby has dropped, the pressure on your bladder is real. If you think you've been going to the bathroom a lot during your pregnancy, just wait until labor is around the corner. Your frequent trips to the bathroom might get even more frequent and it might start getting difficult to hold.
8. Mucus Plug
During pregnancy, your baby is protected from the outside world by a closed cervix and the mucus plug.
As the cervix begins to change by dilating, effacing, or shifting forward, your mucus plug might get jostled loose and expelled from your vagina. You might notice a thick, long glob of blood tinged mucus in your panties or in bits on toilet paper over time.
Although it can be an exciting milestone to finally lose your mucus plug, don't get too eager. It can still be days or weeks before anything more happens.
9. Blood-Tinged Discharge or Bloody Show
Seeing blood in your underwear or on the toilet paper can mean a couple of different things.
The first thing that you need to notice is how much blood there is. At any point in your pregnancy or labor if you have enough blood to compare it to a heavy period, you need to call 911 or get to the nearest hospital immediately.
On the other hand, if there is small amounts of blood that does not flow like a period but just appears in the toilet or on your underwear occasionally with discharge or mucus, this might be an early sign of labor.
If the blood-tinged discharge is thick and mucusy, it might be part of your mucus plug. If the blood is more bright red and fresh looking, it might be a sign of cervical change. When your cervix dilates or ripens, blood vessels break around the cervix causing bleeding. This is called your bloody show and is a tell-tale sign that labor is right around the corner.
10. Cervical Change
As you know, the cervix is the opening of the uterus. The cervix has to dilate to ten centimeters in order for the baby to come through. But that's not all it has to do. It also has to efface, or thin out all of the way until it's practically gone.
So, of course, cervical change is essential to be considered for labor. It's basically how we measure your progress throughout labor until your baby is born!
But wait a second…I don't want to burst any bubbles or anything but I also don't want you to get too excited about cervical change prior to labor. Although cervical change is a part of labor, not all cervical change indicates labor.
You may get checked at your 39 week appointment and be 1 cm dilated and then when you get checked again at your 40 week appointment you may be 2 cms dilated. Does this mean that you are in labor? No, not if there are no other signs of labor.
It's not all bad news though. Whether you are in labor or not, 2 cms is better than closed! The more cervical change that you see prior to labor, the better off you are when labor finally does start. Consider it a head start!
11. Leaking Fluid
Another form of protection that you provide for your baby is a comforting bath of amniotic fluid to live in for 9 months. At the end of pregnancy, the amniotic sac that holds the fluid around the baby can tear. This is what it means for your water to "break".
If you are consistently leaking fluid that soaks your underwear, clothes or bedsheets, your water might have broken!
Unlike in the movies, the water breaking does not always look like a huge burst of fluid that results in a puddle of water on the ground beneath you. Sometimes, yes, it does happen like that. But other times it's a slow trickle that isn't quite so obvious.
If you think you water might be broken, call your doc or labor and delivery to see what they advise you to do. Many providers hope to see baby delivered within 24 hours of your water breaking.
12. Back Pain & Cramping
Back pain may be an early sign of labor that turns into back labor later on. If your body is starting to contract, you may interpret the sensation as soreness or back pain and be unaware that they are actually early labor contractions.
If you've been having some Braxton hicks contractions that are suddenly accompanied by back pain, you may be able to interpret that as one step closer to the real thing.
13. Intuition
When none of the typical early signs of labor present themselves but you just feel like "today is the day", you might want to pay attention to that intuition.
Some women wake up in the morning knowing (which is different from hoping 😉) that something is "just different" and that the baby will be here soon. Pay attention! But of course, checking into labor and delivery because you have a feeling that you might go into labor probably isn't a great idea.
Are You Ready For Labor?
To learn more about labor and prepare your mind and body for the toughest (and best) day of your life, make sure you get educated first! Do yourself a favor and enroll in the best prenatal birth course on the internet right now.
Join Me in the…
Loving Your Labor Academy
The online resource to have the birth you've always wanted
How To Know If You'll Go Into Labor Tonight
The anticipation of labor can cause you to feel anxious, excited, scared, and pretty much a touch of every emotion out there. Waiting around for something to happen and feeling like you have no control can be pretty overwhelming.
Labor is a funny thing, really. It can really make you feel crazy. You want labor to start because you want this baby out of you, you're afraid of labor starting because you're not sure what it might be like, and you have to wait cluelessly as your body shows you signs of labor for days or weeks before anything really happens.
It makes you wonder if your body even knows what to do. Will your body ever get with the program and evict this baby? Well, the answer is yes, believe it or not. Your body will, sure enough, show you a sign or two before the day comes. And guess what? The day will come.
Hopefully understanding the early signs of labor will help you feel a little bit more prepared for what to expect and get you ready for the [long] wait that might be ahead of you.
I'm rooting for you mama!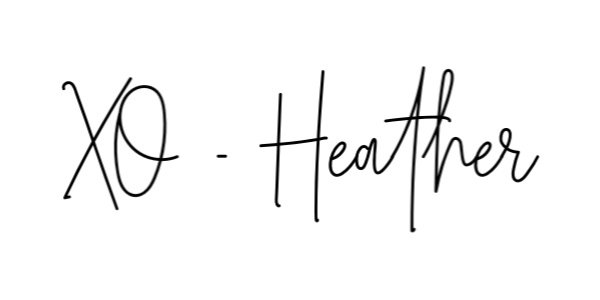 Leave a comment below to let me know how your labor started.
What To Read Next: