Social distancing while pregnant? Oh, mama, I feel for you. When a pandemic rears it's ugly head, no one is exempt from having their lives turned upside down. In order to keep the public safe and stop the spread of disease, self isolation, quarantine, and social distancing is necessary. However difficult it might be. Social distancing and self isolation while pregnant, though, is a whole other ball game.
Social distancing while pregnant is difficult for many reasons ranging from disappointment over a canceled baby shower to fear for their baby's life.
It is hard. There is no getting around it. Lucky for you, there are ways to continue to enjoy your pregnancy and delivery even when self-isolation, quarantine, and social distancing are required.
Please note: The views on this website are personal opinions only and do not represent the opinions or policies of any provider or institution that I am affiliated with. I am not giving medical advice. Information on this website is not intended to diagnose, or treat any form of any disease. This article is for informational and entertainment purposes only. I am only telling you what my experiences are. Please refer to my Disclaimer Page for more information
This post may contain affiliate links. Learn more here
Social Distancing While Pregnant
When you're pregnant, social distancing is a way that you can do your part for the community while at the same time doing your very best to keeping your baby in the healthiest environment possible.
Social distancing becomes more and more difficult as you try to navigate this new normal while also trying to get ready for a baby, stay healthy, and prepare for labor.
Luckily, we live in an age where you can live a very-close-to-normal life from the comfort of your home. Is it ideal? Maybe not. Is it impossible? Definitely not. Is it terrible? It certainly doesn't have to be.
Social Distancing At Home
Having a baby, unfortunately doesn't absolve you from social distancing regulations. Even though you'd love to celebrate this special time with your loved ones, social distancing is better for you and your baby during this scary time.
Here's how you can practice social distancing at home while pregnant:
Socialize without exposure
I know it's a hard pill to swallow but you shouldn't be having people over to your home. Whether or not your potential visitors are experiencing symptoms of illness is irrelevant. People can be carrying disease without showing signs or symptoms.
Thankfully, social distancing while pregnant and choosing to isolate yourself for the safety of yourself and your immediate family doesn't mean you are required to hide away completely. There are still ways that you can see your loved ones, get advice, and share your excitement with the most important people in your life.
Digital Meetings Can Help
Get your family on a Zoom call to have your usual family get-togethers digitally.
Use FaceTime to share your belly growth, your new symptoms, and any other details you've been wanting to share with the closest people in your life.
Make Digital Announcments
No need for a gender reveal party when you can create the most creative and adorable genre reveal photos, boomerangs, videos, and social media posts. There are so many options at your finger tips.
I know it feels like you're giving everything up by being pregnant during a quarantine but you don't have to. Pregnancy announcements, gender reveals, name announcements, and labor announcements can all still be fun and exciting for you and your loved ones.
If you want to create a digital "party", you can make sure that the most important people know things first.
This is the time to get creative! There are lots of ways that you can get everyone together to make important announcements and make special memories without getting everyone together under one roof.
Get creative with your baby shower
This might be one of the most difficult parts of social distancing while pregnant. You've been dreaming about what your baby shower would be like since before you were even pregnant. And now? Your baby shower is cancelled or postponed indefinitely.
It's disappointing and I know that you might be freaking out about whether or not you're going to have all of the things you want and need for your new baby. Take a breath. Everything is going to be fine. You're going to have what you need one way or another. The great thing is, a newborn baby needs very few things right off the bat.
In the mean time, stop worrying and have an unconventional baby shower.
Digital Baby Showers are a thing
Create a Facebook group with all of your favorite people
Set a date and time for everyone to show up in the group
Communicate via Facebook posts consisting of videos and photos
Your guests can still give you gifts and show you what you've received one at a time.
Have fun!
Plan a Sip and See
Wait until we've "flattened the curve", the virus is less of a threat, and social distancing has been lifted.
Have a "baby shower" with the baby in tow
There will still be all of the same fun games and gifts as there would have been at your modern baby shower but the difference is that there is no belly!
Keep a journal
We are living history right now. This quarantine is going to be in our kid's history books one day.
I always think that it is important to keep a pregnancy journal to document your pregnancy, but now more than ever. Although you might feel like being quarantined at home is terrible right now, looking back on this time really does have the potential to bring a smile to your face later on.
Don't deprive yourself of beautiful memories of your pregnancy. Write it all down – the good, bad, and ugly.
Share your bump shots
Are you bummed that you don't get to show off that beautiful bump because you're stuck at home? I understand!
But don't hide your belly under over-sized T-shirts until the quarantine is lifted. Get yourself ready, put on something that makes you feel good, and take a photo.
Although you can't go out and socialize right now, you can post photos of your growing baby bump so that you and your loved ones can enjoy this ever-fleeting moment.
In the Community
Restaurants, movie theaters, grocery stores and everything in between aren't what they used to be. At least not for now. You'll want to expose yourself to these public places as little as possible…especially when you're social distancing while pregnant. Unless you want have a date night in a hospital lobby or Starbucks drive-thru, you're better off staying home.
Not to worry though, you can socially distance yourself and still have fun.
Celebrate at home
There are lots of pregnancy milestones that you're going to want to celebrate whether you're social distancing while pregnant or not. So what's a girl to do when all of your favorite places are closed?
Try a bottle of sparkling apple cider plus your favorite restaurant's take-out at home in front of your favorite Netflix serious with you hubby. Mark the date on your pregnancy calendar, take a photo, and create a special memory without breaking quarantine.
Have it delivered
And when I say "it", I mean everything.
I mean it. It's not worth going to the grocery store and risking exposure when your pregnant if you can avoid it.
There are a number of delivery services that I use every single month regardless of whether or not I'm social distancing myself. Now that I am in quarantine, they have come in even more handy. Let me share:
When you're social distancing while pregnant, Instacart is your best friend. No more lifting heavy items off of the shelves, carrying full bags from the car, or trying to lift those Costco boxes out of the bottom of your cart in order to get it into your trunk.
With Instacart, you can place your order using the app and get your groceries the same day. Typically, you can get your order within two hours. During this pandemic, it's taking a bit longer. Even with longer wait times, the wait is still worth not standing in line to get in and out of grocery stores.
Are you starving? Eh, who am I kidding, you're pregnant. Of course you are.
Although social distancing while pregnant might have inspired you to start cooking at home more (and thats great!), sometimes ordering in just sounds better than cooking when your feet are swollen and your cravings are kicking in.
Grubhub is a mobile food-ordering and delivery marketplace with the largest and most comprehensive network of restaurant partners. I like them more than other companies that do the same thing because they actually offer discounts.
Ordering some of my favorite foods on a Friday night when I don't feel like cooking and going to a restaurant is out of the question? It just feels right to me. How about you?
It's not all about food. Although, sometimes it feels like it is.
At some point during this quarantine, you might need to order cleaning products, shampoo, bottle soap, and laundry detergent. Grove Collaborative delivers eco friendly, non-toxic, effective, sustainable, and cruelty-free home essentials to your door each month so that you never un out of the products you love.
It's ahhh-mazing and I highly recommend them.
Well, obviously, right? Please tell me that you have Amazon Prime by now. If you're social distancing while pregnant or just…pregnant, you'll need Amazon Prime.
Two day shipping (sometimes One day or even SAME day if you're lucky) on all of your needs = a modern day miracle. I'm pretty sure that you don't need any more convincing.
Everyone needs a little bit of extra fun in their life right now. This whole social distancing thing can be boring when you're not working and your favorite hobbies are put on hold.
BumpBoxes delivers a sweet little pink box to your doorstep every month throughout your pregnancy. These boxes are full of pregnancy and baby products that you're sure to use and love. Three years later, I am still using some of the gifts that came in my first ever bump boxes.
I seriously loved opening my door to find these gifts to myself every month. I'm sure you will too. Especially if you're social distancing while pregnant!
Keep Exercising
Although gyms and group exercise programs are closed, there is nothing stopping you from taking a walk around the neighborhood or doing an exercise video at home. It's important that you are maintaining your health and doing your best to keep your pregnancy healthy even when you're social distancing.
Self Educate
It's crucial that you still get the pregnancy and labor education that you need before giving birth. The last thing that you need is to have to labor without the support system that you had originally imagined AND not have a clue what you're doing or what to expect.
Taking a prenatal birth course during your pregnancy is extremely important for every new mom. Even as a labor and delivery nurse, I took a general prenatal course during my first pregnancy and I took an all natural prenatal course during my second.
Even though I see labor and birth every day, I wanted to put myself in the shoes of a patient and prepare my mind and body for what I was about to go through. I believe that this is why I had such incredible birth experiences both times.
My first birth was with an epidural and I was so happy with my birth experience that I couldn't stop thinking about it with a smile on my face for months afterwards.
My second birth was completely unmedicated and I am so thankful that I was able to have the opportunity to see what my body could do on it's own. It was incredible and empowering.
I believe that a piece of why both of my birth experiences were so good was because I was prepared, I knew what I was getting myself into, I had a plan, and I was flexible.
The same can be the same for you. Click here to find out how.
Join Me in the…
Loving Your Labor Academy
The online resource to have the birth you've always wanted
Doctor's Appointments
A typical pregnancy includes doctor's appointments every few weeks from the first appointment to the last. Near-constant contact with your provider is the norm. But what happens when you are supposed to be self-quarantining? Are your doctor's appointments still a priority?
A few of them are but honestly, everything in between milestone appointments can be replaced. Here's how:
Telephone Appointments
Your doctor's office has probably set new guidelines for how often they plan to see each of their pregnant patients during social isolation. Don't be surprised if your provider postpones your first appointment to about 13 weeks, combines as many appointments together as possible, and distances each appointment so that only necessary appointments are in office.
The rest of the time, you might have the opportunity to have telephone appointments with your provider or their associates. Although you are not face to face with your provider, you can still take advantage of your appointments.
Make sure you do these things in order to get the most out of each of your appointments:
Be armed with a list of questions for your provider before you start
Have a list of symptoms you've been having
Take notes
Do your kick counts
If you are 28 weeks pregnant or more, make sure that you are doing your kick counts every day.
Kick counts are the reassurance that you need every single day that tells you that your baby is alive and thriving. If your baby's kicks remain active and normal, you can almost always be certain that there is nothing to worry about.
Do a double check
It is possible to purchase your own doppler device to listen to your baby's heart beat in the womb. If you need extra reassurance that your baby is doing well between appointments, this might be an option for you.
I'm not a huge fan of home dopplers for reasons I'll get into in another post at some point but that's besides the point. Home doppler devices, if used correctly, do a great job in providing you with extra reassurance and information that you're looking for.
Track your health
Honestly, most of the time your doctors appointments throughout your pregnancy consist of a few quick things:
Weight check
Blood pressure check
Urine check
Fetal heart rate check
Most of these checks can be checked by you at home.
Every four weeks, you can check your weight throughout your pregnancy. The best way to track your weight is to weigh yourself first thing in the morning, after you pee, wearing the same thing each time.
Once you get closer to delivery, you can start tracking your weight each week. Report your weight checks to your doctor to be sure that you are on track for healthy weight gain during pregnancy.
You can easily check your blood pressure with an automatic blood pressure cuff that you can use at home. Blood pressure machines are extremely easy to use and can be very accurate if used correctly.
Urine checks are used to check for protein and glucose in the urine. You won't be able to easily check these things at home but you can be sure that your glucose is normal by cooperating in glucose testing around 26-28 weeks gestation. If you've been diagnosed with gestational diabetes, keep a close eye on your sugars to keep your diabetes under control.
As previously mentioned, it is possible to listen to your baby's heart rate with a hand-held doppler device if you feel the need. But if your baby's kick counts have been good, that should be satisfaction enough!
Labor & Delivery
You're nervous about labor and delivery. That makes you totally normal.
But now you're even more nervous because policies are changing left and right, your birth plan seems irrelevant at this point, and you're wondering if you'll even be able to have your support person by your side when you deliver.
All of these feelings of apprehension and fear of the unknown are reasonable.
I want you to know for certain and believe in your gut that you do not have to be afraid. In the mean time, this is what you have to do in order to get to that point:
How To Emotionally Manage a Pandemic While Pregnant
Hospitals across the world are taking things at their own pace when it comes to making changes to hospital policy. If the hospital that you plan to deliver at has a policy today, it can be completely different tomorrow or by the time you deliver.
You may have already written your birth plan, hired a birth photographer, worked with a doula, practiced pain management techniques with your spouse, and expected a certain type of experience before this pandemic took over our lives.
But remember this. In the grand scheme of things, it doesn't matter how many people are by your side. YOU are 100% capable of having an incredible birth. Your birth experience does not depend on your external environment. YOU have control over your mind. It is YOUR body that is going to do this thing. Only YOU can decide what you consider a good or bad experience. Whatever happens, you are a superhero. Whether your baby comes out to a room full of loved ones or just you…all your baby will know is that you are his mama and you have protected him and taken care of him since day one. You are the one he sees and hears and that's all that matters to him.
You're Bad Ass. Even during quarantine.
In these difficult times, try to think about what really matters to you and be flexible about how you're going to get there.
If you're social distancing while pregnant and you find that more things are beyond your control than you're comfortable with, know that you aren't alone. Women across the globe are going through the same thing. You're all in this together and you're all bad ass moms. Trying to control things that are beyond your grasp is only going to cause frustration, fear, and anger that will taint the precious memory of this special day.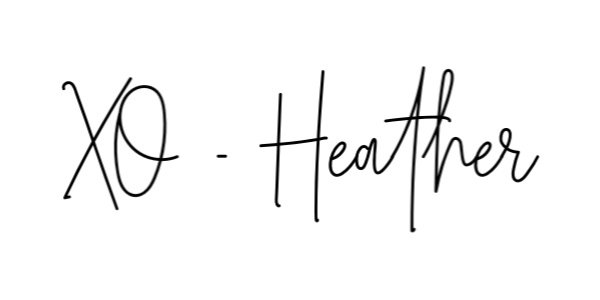 What To Read Next: