Is bleeding normal during pregnancy? Does bleeding during pregnancy mean that I'm having a miscarriage? Is bleeding always a concern during pregnancy? Is my bleeding affecting my baby? The answer isn't cut and dry for any of the questions above but you will have a lot more clarity after reading this post.
Here, we are going to go over the difference between bleeding and spotting, when bleeding can be normal or safe during pregnancy, when to be concerned, and what you can do about it.
I know that even the smallest amount of bleeding while pregnant can be alarming. So, if you're having some bleeding during pregnancy, take a breath. Let's find out out what's going on…
Please note: The views on this website are personal opinions only and do not represent the opinions or policies of any provider or institution that I am affiliated with. I am not giving medical advice. Information on this website is not intended to diagnose, or treat any form of any disease. This article is for informational and entertainment purposes only. I am only telling you what my experiences are. ALWAYS refer to your own provider when making medical decisions for yourself and your baby. Please refer to my Disclaimer Page for more information
Bleeding during pregnancy can be serious. If you are having any amount of bleeding, large or small and feel concerned or that you need to be seen, please get to the hospital right away. This post is not intended to be used as medical advice. Use your own judgement and take the advice from your provider first and foremost.
This page contains affiliate links. Click here to learn more.
Bleeding During Pregnancy
Believe it or not, bleeding during pregnancy is actually quite common. About one in four women will experience some bleeding at one point or another in their pregnancy. Are you one of these women? I sure was. I had first trimester bleeding with each of my three pregnancies. Out of those three pregnancies, I have two beautiful, healthy, perfect little boys and one miscarriage at 13 weeks.
The American College of Obstetricians and Gynecologists assures us that although there are many causes of bleeding during pregnancy, many of these causes do not signal a major problem.
Is bleeding normal during pregnancy?
Thankfully, bleeding during pregnancy does NOT mean automatic miscarriage or poor outcome. Bleeding in pregnancy CAN be normal after all. Whether or not your bleeding during pregnancy is normal depends on when the bleeding begins, how long it lasts, and what it looks like.
Bleeding Vs. Spotting
Being able to differentiate between bleeding and spotting is really important.
Spotting refers to a few spots of blood, whether pink, brown or red, on your underwear or toilet paper after using the restroom. This type of "bleeding" doesn't require a pad and would hardly call for a panty liner.
It's most common in the first trimester but typically would not be cause for alarm in any trimester of pregnancy as long as it does not continue or get worse.
If you find that you've had a few small spots of blood on your underwear or toilet paper, let your doctor know about it and keep an eye on it. If your spotting gets lighter over time and then subsides all together, it is usually nothing to be concerned about.
On the other hand, if you feel like the amount of blood that you're having warrants wearing a pad because otherwise it would soak your clothes, stain your sheets, or run down your leg, that is considered bleeding – not spotting.
Bleeding like a period is more serious and is never considered normal in pregnancy. If you experience this level of bleeding at any point in your pregnancy, get to the hospital right away.
First Trimester
Bleeding during pregnancy is most common in the first trimester. There are a number of reasons why you might be bleeding during your first trimester. Some of these reasons are completely normal and result in a healthy pregnancy and other reasons end up resulting in imminent or eventual miscarriage.
I dove deep into all of the reasons why you might be bleeding during your first trimester in this post. If you are currently in your first trimester, head on over there to find out if your symptoms match up with any conditions I've listed there.
In the first trimester, bleeding is scary because you have nothing to reassure you. No baby kicks, no round belly, and no hope for a healthy baby if you deliver. I know exactly what this fear feels like because with each of my pregnancies, I experienced bleeding in the first trimester. It is no fun, that's for sure.
The thing to remember is that if it's occasional spotting that comes and goes and never progresses into bleeding, you have hope that it might be nothing to worry about. Get to your doctor's office and ask for serial HCG levels to find out if your pregnancy hormone is going up or down. If it's going up, you can have some comfort in knowing that even though you are bleeding, your baby is still growing.
After Cervical Exams
Your provider might check your cervix for a few reasons:
If you come into labor and delivery complaining of contractions
If the monitor shows that you are having frequent or regular contractions
When you are term (just out of curiosity)
When you are 39 weeks (to possibly strip your membranes or give you an idea of how dilated you are prior to the start of labor)
No matter the reason for your cervical exam, it might cause some mild bleeding for 24-48 hours afterwards.
Your cervix is full of blood vessels and is quite friable. Any amount of manipulation or touch might cause it to bleed. So, if you're having some spotting a day or two after you've had a cervical exam, it is typically nothing to worry about.
After Sex
For the same reasons that a cervical exam would cause bleeding, so might sexual intercourse.
If you have had anything in your vagina in the last 24-48 hours, you can expect some light spotting.
Don't worry. This doesn't mean that you shouldn't be having sex or that your partner is in any way harming the baby. If your provider has not put you on pelvic rest (nothing inside the vagina), then you are safe to have sex up until you deliver. The spotting is not something that should concern you as long as it doesn't get progressively worse and it goes away on its own.
In Labor
Most woman have some form of bleeding during their labor. It won't necessarily be any alarming amount, but depending on how far dilated you are, it can be significantly more than you're used to during pregnancy.
When you begin to experience contractions, your body is making a lot of important changes. Your cervix is thinning out and dilating. As it does this, it can bleed. So, if your experiencing light bleeding during your labor, you might consider it a good sign that you are progressing.
Bleeding during labor is usually rich red blood with some mucus mixed in. Like the visual? I know. You're welcome.
When should I be concerned about bleeding during pregnancy?
Any type of bleeding during pregnancy can catch you off guard and make you worry. If you are ever concerned about the amount of bleeding that you're having during pregnancy, you should always contact your doctor or head to the hospital. Trust your gut and listen to your mama instincts.
Other than that, these are the things that might bring you into the hospital for bleeding during pregnancy…
Placenta Previa
A placenta previa is when the placenta implants low on the uterus and either partially or completely covers the cervix.
Placenta previa is a condition in pregnancy that you would be diagnosed with early in pregnancy. Sometimes your doctor might determine that you have placenta previa on an early ultrasound and confirm it at your 20 week anatomy scan.
It is possible that placenta will move as your uterus grows. So, even if you are diagnosed with placenta previa, it may move out of the way of your cervix resolve on it's own.
If the condition does not resolve on it's own, placenta previa puts you at high risk for bleeding throughout your pregnancy. The amount of bleeding can be large and can pose risk to you and your pregnancy. If you have been diagnosed with placenta previa and are experiencing any amount of bleeding, you should call your doctor and be seen as soon as possible.
Bright Red Blood
At any point in your pregnancy, if you have bright red blood as opposed to pink, diluted, or dark brown blood, you should take note. If it is a one episode thing that does not continue or increase in amount, then it might not be something to worry about.
On the other hand, if you experience bright red bleeding that keeps happening or is getting worse over time, then it's time to be seen in the hospital to be sure that everything is fine.
Running, Flowing, or Gushing
Blood should never be running, flowing or gushing from your vagina during pregnancy. If you ever feel like the blood "just keeps coming" call 911 or get to an emergency room right away.
Clots
Clots are not a normal finding during pregnancy. If your bleeding is accompanied by clots, you need to be seen for bleeding as soon as possible.
When you find clots in your underwear or on a pad, take note of approximately how big the clot is. Compare it to something easily recognizable like the size of a dime, a grape, a golf ball or a baseball.
With Severe Pain
If your bleeding during pregnancy is accompanied by severe cramping or abdominal pain, this is considered not normal and would be a cause for concern. Whether you are in your first, second, or third trimesters of pregnancy, if your bleeding is coming at the same time as severe pain, get yourself to the hospital right away.
What should I do if I'm bleeding during pregnancy?
First and foremost, take a breath. Remember that not all types of bleeding are a cause for concern in pregnancy. Don't stress too much too soon.
Second, go ahead and put on a pad. If you aren't already wearing one, start now. If you've had any bleeding, it is easier to describe what you're seeing and how much of it there is if you are wearing a pad.
Next, you should call your doctor. Let your doctor know what you are experiencing. Give him all of the details that you are able to give and take his advice on what to do next.
No matter what type of bleeding you're having, you should refrain from putting anything in the vagina until it has resolved. That means no tampons and no sex. Nothing.
Like I mentioned earlier, if you are having a lot of bright red bleeding, gushing, flowing, or running red blood, with or without sever abdominal pain, you can skip all phone calls all together. If you feel that your bleeding is an emergency, then treat it that way. Call 911 or get to the hospital as soon as possible to prevent any poor outcomes possible.
What To Look For
It's important that when you start to bleed during your pregnancy that you assess the bleeding. Take note of what it looks like, what if feels like, how much there is, and when it started. Where were you? What were you doing? Had you been in an accident recently? Had you recently had sex or a vaginal exam?
Be prepared to answer these questions when you call your doctor or when you present to the hospital. They may ask you if you passed any tissue with the bleeding or if you noticed any other symptoms along side the bleeding.
Pregnant and bleeding?
I hope this helps ease your mind a bit but at the same time gives you the information that you need to make good decisions for yourself and your baby during pregnancy. It's important that you take care of yourself and get the rest and nutrition that you need and remember that bleeding during pregnancy is not your fault. There is nothing you could have done differently and there is nothing that you did that hurt the baby.
You're a good mom and you're doing the best you can. I'm right there with you!
Did you experience bleeding during pregnancy? Tell me about it in the comments!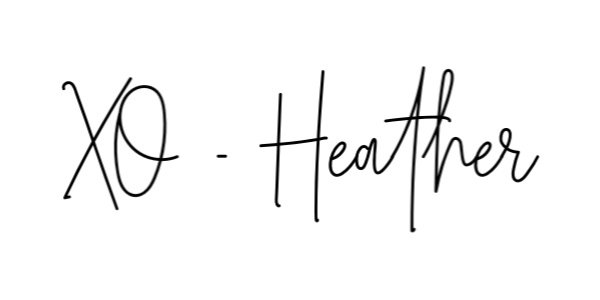 What To Read Next: