I know how hard it can be to find a baby boy name that you know you will love forever. I think that the best way to be sure that you choose a name that is fitting for your new bundle of joy is to find a name who's meaning is one that fits in line with the kind of person you hope and believe that they will be. For little guys, I feel like strong baby boy names are really important.
These strong baby boy names are classic yet modern and perfect for the millennial mom. 2019 is right around the corner. If you are pregnant with a little boy, sort through these strong baby boy names that are sure to fit right in with your little family.
This post may contain affiliate links, which means I might make a small commission at no extra cost to you if you make purchases through my links. To learn more click here.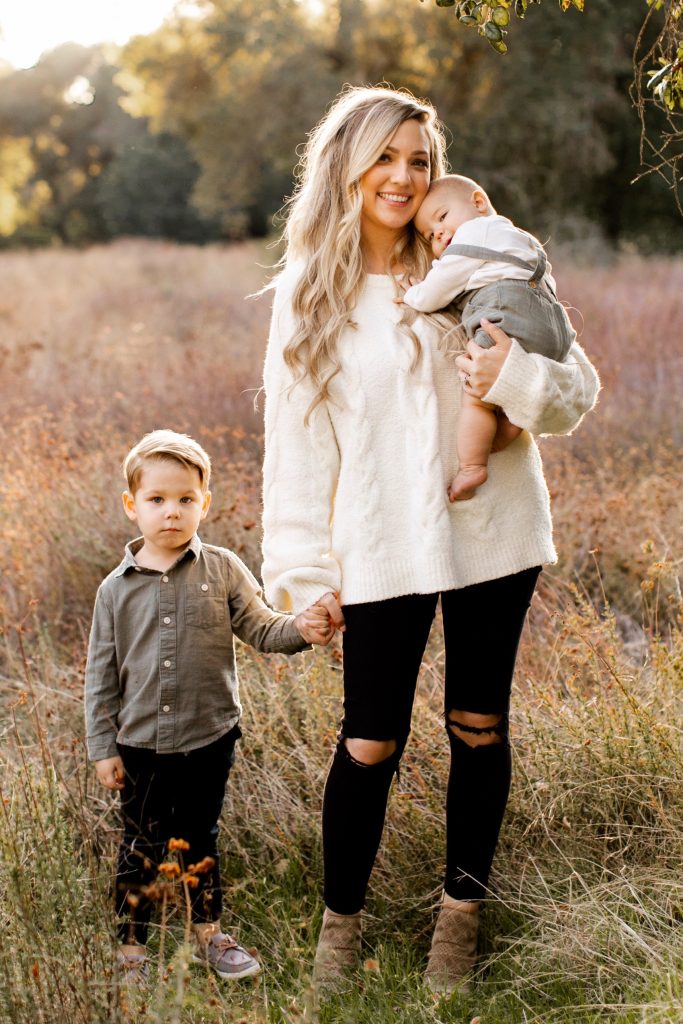 Strong Baby Boy Names With Meanings
I've listed 25 of my absolute favorite strong baby boy names to name your baby in 2019. I've also included their meaning so that you can be sure that you'll be proud of what your baby's name represents.
These are all such cute baby boy names! Some are classics, some are unique, and all are adorable. I can just picture their faces as I write them. I hope you enjoy! Leave a comment at the end of the post if you find a name that you're putting on your list of options!
Alarik
Meaning "Noble Leader" in German, this baby boy name is strong and righteous.
Archer
An English name meaning "A bowman". Kind of obvious in meaning, but this baby boy name represents a warrior with great skill.
Barrett
Meaning "Strength of a bear" in German, this strong baby boy name belongs to a man with great courage and power.
Baylor
The Irish meaning Is "Horse Trainer". I imagine that a name with such a meaning belongs to a man with great patience and strength.
Dean
Meaning Head or Leader, this name represents a man who can take charge.
Emmett
In German, this name means "Strong worker" or "Powerful". The name speaks for itself. It belongs to someone strong and determined.
Ethan
A Hebrew name meaning "firm and strong", this man is one who is full of strength in his life and in his faith.
Everett
Belonging to a man who is resilient and wild with the meaning "Wild boar, strong and brave".
Ezra
A Hebrew name found in the Bible that means "Helper". Strong in his own way, this man helps those around him.
Finn
A Gaelic name meaning "small blond soldier". Small and fair, but a soldier nonetheless!
Gavin
A Welsh name meaning "hawk of the battle", this strong baby boy name is perfect for someone who will have great vision.
Gordon
This is a Scottish name that actually means "from the marshes". I take that as meaning that this man will be able to persevere and power through anything that comes his way.
Grant
Simply means "Great" in Ireland. This name stands alone in immense strength that completely speaks for itself.
Griffin
A Welsh name meaning "Fighting Chief", not only is this man strong, but also a leader.
Gunner
Meaning "Bold Warrior" in German, this strong baby boy name is powerful.
Kendrick
An English name meaning "Ruler", this name has a reputation of being a leader to many.
Leo
An Italian name that simply means "A Lion", this name represents great strength, strategy, and skill.
Liam
A name originating in Ireland, it means "Determined Guardian". A perfect fit for a man who will protect his loved ones with great dedication.
Maverick
An American name meaning "Wildly Independent", this name is perfect for someone who is strong enough to take care of himself and find his own way.
Miles
A Greek name meaning "Soldier", this baby name is strong and brave.
Owen
A Celtic name meaning "Young Fighter", it's perfect for a strong-willed man who goes after what he wants.
Phoenix
A Greek name meaning "Rising Bird". Coming from the mythical creature who is born of it's own ashes, Phoenix represents renewal and never giving up.
Sawyer
Strong in that the Celtic meaning is "Cuts timber", this man is a hard worker and tough as can be.
Sebastian
"Venerable" or deserving of a great deal of respect, this name represents a man who has earned respect with his wisdom and character.
Warren
A German name meaning "Protector", this man will take charge in taking care of the people he loves.
If you haven't quite found the baby name that is perfect for your baby, keep searching for unique and strong baby names here.
Join Me in the…
Loving Your Labor Academy
The online resource to have the birth you've always wanted

Strong Baby Boy Names
Personalize Your Gifts
Once you pick out your favorite strong baby boy name for your new little guy, you should absolutely make it official with some incredible personalized options for you, your baby, or your nursery.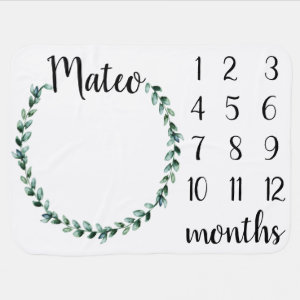 Personalized blankets are always a fun option, but monthly milestone blankets are so trendy right now and make for beautiful memories! One of my favorite personalized gifts to put your baby's name on is a necklace. I have for Logan and one for Rory. You might remember from my post about how to create a perfect baby boy nursery, that I have my son's name up on the wall above his bed. I think that is the sweetest nursery decor out there! How could you resist?

Tell Me Your Strong Baby Boy Names Below In The Comments!!!
What To Read Next: