The most common question that pregnant mamas have in the final weeks of pregnancy is "Is this the real thing or is it a false alarm?". If you're wondering the difference between true vs false labor, welcome to the club. You're not alone.
But really, how do you know it's true labor or not?
Figuring out whether you're in labor or you're just having Braxton-Hicks contractions can be confusing and frustrating. Don't worry though, mama. As a labor and delivery nurse, I encounter moms wondering whether they are in real labor or not all of the time.
I've got some tips and tricks up my sleeve and I want to share them with you so that you understand true vs. false labor and you never have to feel the frustration of checking into the hospital multiple times before finally staying to have your baby.
Please note: The views on this website are personal opinions only and do not represent the opinions or policies of any provider or institution that I am affiliated with. I am not giving medical advice. Information on this website is not intended to diagnose, or treat any form of any disease. This article is for informational and entertainment purposes only. I am only telling you what my experiences are. Please refer to my Disclaimer Page for more information
This post may contain affiliate links. Learn more here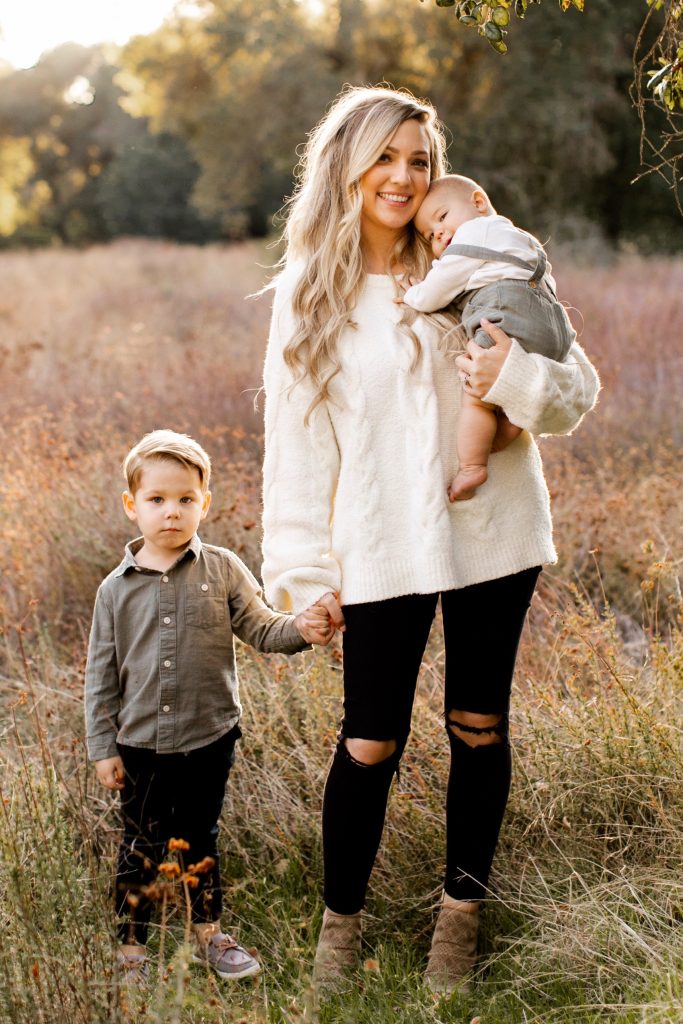 What Are Braxton-Hicks Contractions?
Braxton-Hicks contractions are sporadic waves of tension and relaxation of your uterus that can start in the second trimester and continue to present themselves all the way up until your due date.
Basically, Braxton-Hicks contractions are "practice" contractions that you might experience before labor begins. Most of the time they have no rhyme or reason to how frequent or regular they are. They usually don't have a predictable pattern at all.
Some women never feel Braxton-Hicks contractions at all while other women start to feel them as early as 20 weeks pregnant.
Braxton-Hicks contractions are not dangerous to your pregnancy because Braxton-Hicks contractions do not cause cervical change or necessarily even prelude labor.
Although Braxton-Hicks contractions are thought to help prepare our body for the real deal, you do not need to have them in order to go into full-blown labor on your own.
What Do Braxton-Hicks Contractions Feel Like
Braxton-Hicks contractions feel differently for different women but in general, you can think of them as your uterus "warming up" for the big day. Your uterus will tighten for 30-60 seconds and then release and repeat randomly without a distinguishable pattern.
These contractions can feel like mild or intense pressure in the belly. Most of the time, these contractions are uncomfortable but not painful.
Braxton Hicks vs Real Labor Contractions: How You Can Tell The Difference
There are five ways that you can determine the difference between True vs. False labor.
1. Time Them
The first and most important distinction between Braxton-Hicks contractions and Real Labor contractions is determined by their timing.
When you start timing your contractions, it's important to time them correctly.
In order to determine whether your contractions are real or not, it's important to know how many minutes are between each contraction and how long each one is lasting.
True vs. False Labor
It can be confusing when you're trying to determine whether or not your experiencing real labor or BH. But if you pay attention, your body will give you clues.
Braxton-Hicks contractions can be frequent, but the key is – are they regular? True labor contractions will gradually become closer together over a couple of hours of timing them. During that time, it's important to consider that true labor contractions will last at least a minute while BH contractions can be much shorter.
The most important piece of timing your contractions is that BH contractions are irregular and do not progressively get closer together over time. Real labor, on the other hand, will come at regular intervals and gradually become closer together.
2. Change Your Activity
In order to determine if you're experiencing true vs. false labor, change your activity. Braxton-Hicks contractions will usually be responsive to the change.
Change your position by standing up, sitting down, laying on your side, getting in a warm bath, drinking lots of water or taking a nap.
What happens to your contractions when you try these different activities?
True vs. False Labor
If you've been out and about today, sit down and relax. If you've been on the couch or in a desk chair all day, get up and go for a light walk. When you mix things up and notice that the change in your activity causes your contractions to slow down, space out, or disappear, those contractions were not true labor contractions.
If changing your activity level helps alleviate your discomfort, diminishes the contractions, and makes the contractions space out or disappear completely, you were/are experiencing false labor.
True labor will not get better or disappear depending on your activity level. Although real labor might become more tolerable in certain positions, it will continue to get more intense regardless.
3. Where Do You Feel Your Pain?
Not all contraction pain is the same.
I know, I know. All contractions are uncomfortable. But where exactly are they coming from?
The answer might be the difference between real and false labor.
True vs. False Labor
Braxton-Hicks contractions are often only felt in the belly. They might feel like your belly is hardening all over and you might feel a lot of pressure right in your middle.
Real Labor contractions on the other hand are a full-body experience. They often start as period-like cramps, progress to a lower back ache, belly tightening, and eventually pressure in the pelvis, hips, and even the rectum.
4. Where Do They Land On The Pain Scale?
For some women, BH contractions are very uncomfortable. Luckily, BH contractions are not typically as painful as real contractions.
It's very confusing to women who wonder if they are in labor or not when they start to become uncomfortable but they aren't sure if they are uncomfortable enough.
True vs False Labor
If your contractions are going back and forth between mild and intense, are not getting progressively more painful over time, and allow you to continue on with your day-to-day life, you're probably experiencing Braxton-Hicks contractions.
Real labor contractions will continue to get stronger and more painful over time.
The advice that I often give to women calling L&D, wondering if they are in labor or not is this: If you can walk, talk, and smile through your contractions, they are probably Braxton-Hicks. Do you have to stop, focus, and breathe through your contractions? It just might be real labor contractions.
5. Get Evaluated By A Professional
Ultimately, if you are having frequent, regular, painful contractions and you want to know if you're in labor, the final way to figure it out is to go get checked by a professional.
Speaking of professionals. If you are confused about labor, concerned about birth, and craving some quality labor and birth education from two labor and delivery nurses, I recommend signing up for this birth course.
True vs. False labor
The definition of True labor is contractions that change your cervix. Without cervical change, you are not in real labor.
Even if you find that your contractions are painful and more frequent than you expected false labor to be, if your cervix does not change over time with these contractions, then you are still experiencing false or prodromal labor.
What Can Cause False Labor?
Sometimes false labor will rear it's ugly head if you've been especially active that day, if you have an over-full bladder, or haven't been keeping up on your hydration.
Remember, real labor won't go away just because you rest or hydrate. So, what that means for you is that if you start feeling contractions and are unsure if it's real or false, take these action step to find out:
Empty your bladder
Hydrate, hydrate, hydrate
Rest
If taking those actions help with the pain or slow down your contractions, it was probably false labor brought on by activity or dehydration. Real labor cannot be stopped.
How To Diminish False Labor Contractions
I'm going to be honest with you, mama. Many times, false labor will come as a surprise and go away just as spontaneously. There isn't always a cure to your Braxton-Hicks contractions.
If you have to just wait until your contractions go away on their own, just know that you aren't alone. There just isn't always a solution that works.
With that being said, it doesn't hurt to try a few things that will help get you more comfortable.
Take a warm bath. Warm water on the back and belly can alleviate or even stop false labor contractions.
Rest on your side. If you've been active recently, lay down to get some rest.
Hydrate. We talked about this one. But to be honest, it's probably the single-most helpful thing that will get those annoying false labor contractions to give you a break.
What True Labor Contractions Feel Like
Labor isn't usually 0-100 mph. Although there are always exceptions to every rule, most of the time labor takes time. For first time moms, it takes a lot of time. It's not like the movies where you start having unbearable pain the moment you realize you're having contractions and "it's time".
Although we all want to be sure when the real thing happens, it might not be as obvious as you'd hope for. Labor contractions often start mild and progress over time.
Wondering if you're in labor and if this is the real thing can be an exciting, frustrating, and exhausting time.
It's important that you take care of your mind and body while you figure this whole experience out. Try to alternate between resting through your contractions and increasing your activity to try to progress your labor. There has to be a balance through early and active labor.
There are many different types of contractions and it is difficult to describe what they all feel like and then umbrella them all under the term of "labor". You'll never truly understand what labor contractions feel like until you experience it.
With that being said, keep your eye out for contractions that start as intense, low-belly, period cramps that progress into lower back aches and full-body, all-consuming internal pressure. If your contractions have progressed in a way that demands increasing amounts of effort and concentration on your part to get through them, you just might be in true labor.
Join Me in the…
Loving Your Labor Academy
The online resource to have the birth you've always wanted
When To Go To The Hospital
If you aren't familiar with the differences between true vs false labor, it can be tricky determining when you should go to the hospital for labor.
It is a whole lot easier to know when you're not in labor than it is to know when you are in labor.
It's pretty safe to say that it's not time to go to the hospital for labor if:
You're having contractions but they aren't painful.
You lost your mucus plug but contractions aren't frequent.
You've been having contractions for a few hours but they haven't become regular.
Your contractions are painful and frequent but it has been less than two hours of consistent painful contractions.
5 Signs You Are In True Labor
Ok, so let's review in a way that you can really understand.
These are the five signs that, if you can check them off your list, you might actually be experiencing true labor:
Your contractions are regularly coming every 3-5 minutes over the past 1-2 hours and each contraction lasts at least 60 seconds.
Resting, hydrating, and emptying your bladder does not diminish the pain, frequency, or consistency of your contractions.
Your contractions feel like a full-body experience and you're experiencing discomfort in the belly, back, and pelvis.
Your contractions are intense. You cannot walk, talk, or carry on with daily activities during a contraction. You have to focus, breathe, and manage your pain during each contraction.
Your cervix is changing. If you get checked by a professional and your cervix is dilating and effacing, those contractions are productive anon longer just Braxton-Hicks!
Something that I always like to bring up and is extremely important is that a mother's intuition should never be ignored. If you just feel off and you want to get checked out then you should. It's important that you listen to your body and trust your gut. Yeah, you might be evaluated and then quickly sent right back home but most of the time that is all you need to calm your nerves. Listen to your body and trust your gut.
I hope this helps you differentiate between true and false labor. It can be tricky to figure out, but I believe in you. You've got this, mama. Good luck!
Still wondering the difference between true vs. false labor? Ask a question in the comments!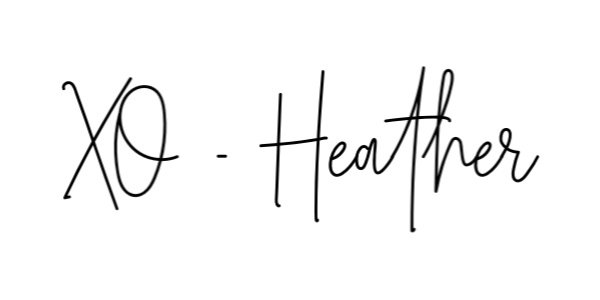 What To Read Next: